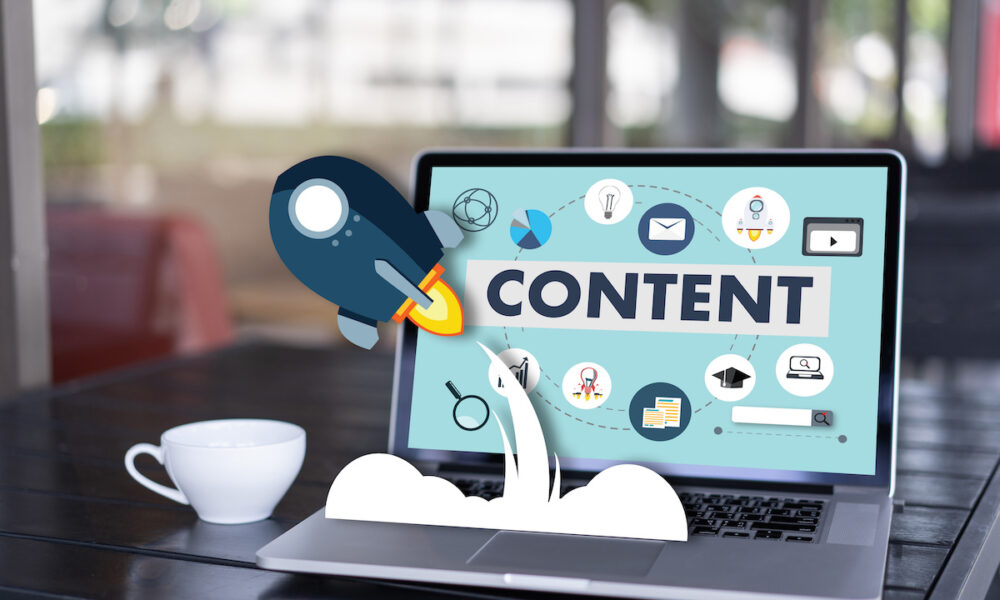 If you're a service provider of any sort, you're well aware that leads are the lifeblood of your business. Without leads and prospects constantly filling up your pipeline, you may find your income source running dry at the time. It goes without saying that you need a steady stream of leads to keep your business afloat. It's time to fill up your lead pipeline with content marketing!
Lead generation can be a tricky subject, as there are many avenues to take to draw in new customers. From taking out a billboard to advertising on the radio, there are several ways that you can keep customers calling you or knocking at your door.
However, a recent Apple iOs upgrade in June 2021 made changes to data sharing on Facebook. The changes made affect how customers engage with your business along with measuring and reporting on conversions from customers.
The good news is that not all hope is lost in terms of Facebook ads, especially when you combine it with content marketing. Let's take a look at how you can sell on Facebook with content marketing.
#1: Leverage Facebook Ads
As the old saying goes, you need to spend money to make money. Facebook ads can be a great source of lead generation for potential customers.
However, you'll want to be careful about how you approach this technique. Facebook ads can be cost effective but also a money pit if you don't get the targeting correct. Facebook ad targeting can be a little complex, but there are some key points to keep in mind before moving forward:
Be sure that you thoroughly know your target customer before setting up your ad. The more information that you know, the better. For example, think about their age, education, and income level. You have the option to target by demographic to pinpoint your perfect customer.
Craft some catchy text for your ad. When you're aiming for lead generation, you'll want to grab as much attention as possible without sounding like a desperate sales pitch. Write ads that connect to your customers on an emotional connection and inspire them to take action.
Include graphics in your ads. Graphics help grab extra attention!
You'll want to include a strong call-to-action and a landing page that is thoughtfully designed, along with strong copywriting.
Don't Forget Your Lead Magnet
Have you tried a lead magnet before? Your lead magnet is a critical piece of the puzzle for lead generation. A lead magnet is some type of offering that presents value to the customer, such as an eBook or a white paper.
The idea is that the content you are offering is of much higher value than what you would find randomly as you browse through the search engines. Your clients need a reason to hand over their phone number or e-mail address, and they likely won't share information for nothing in return. This is why a lead magnet is so important for not only Facebook ads, but digital lead generation as a whole.
#2: Create Website Landing Pages Specifically for Facebook Offers
This might be a bit of an advanced Facebook lead generation technique, but it can work wonders if you're able to put together a landing page on your website—or hire us for help!
One way to generate leads through Facebook is to create a subpage that has a direct Facebook offer for your customers. This offer should not be available anywhere else on the website. Just as we mentioned earlier with the Facebook ads, you'll need to include a compelling image that catches the eye of your customers.
You'll also want to make sure that you clearly communicate where the customer will end up if they click on your link. You don't want them to unexpectedly land on your website and leave because they think that they were lured into a clickbait situation.
When you set up your landing page, you'll want to be sure that it's well organized with a clear call-to-action. The truth is that your customers aren't mind readers and you'll need to guide them into what action they should take next.
There are all kinds of other rules and tips to designing a successful landing page, but that's a different blog post for another day.
#3: Use Popular Blog Posts
If you haven't already heard, blogging is a fantastic way to generate leads online. According to HubSpot, marketers who blog receive up to 67% more leads than those who don't blog. Blogging might seem like an outdated or mysterious concept to many business owners, but the reality is that you're missing a lot of opportunities if you decide to bypass blogging.
Here are a few ways to determine your most popular blog posts:
If you have Google analytics tracking installed on your website, this can be a goldmine of data for blogging. Explore the page analytics within your dashboard to determine which blog posts have the most amount of web traffic. This is one of the top signs that the blog post is popular.
Another way to determine the popularity of a blog post is to review its bounce rate inside of the Google analytics dashboard. Bounce rate is the percentage of people who arrive on a page within your website who interact with your page. A high bounce rate indicates that a user logged onto your website and didn't engage with the content—they simply navigated to another website. A low bounce rate indicates that the user took the time to engage with your content by exploring other areas of your website, watching videos that are embedded within your content, or even submitting contact information.
The last way to use Google analytics to determine popularity is by taking a look at the time spent on the blog post. When it appears as if people are spending a considerable amount of time reading your blog, this is a good indicator that your content is relevant and engaging.
But what if you don't know how to determine your most popular blog posts? Our best advice is to begin sharing what you feel is your best and most helpful work. Don't overshare posts that are centered on your company—remember that blogging should be selfless and completely concentrate on the needs of the customer.
The more engaging and informative that you can make your blog posts, the higher the probability that you'll maximize lead generation.
Boost Your Best Blog Posts: Maximizing Your Reach
As we've mentioned in the past, Facebook's algorithm has undergone major changes in 2021. Business owners used to simply publish a status update and nearly every single follower would see the update. However, a lot has changed and it is now much harder to broadcast your blogs on Facebook and make sure that potential customers can see your content.
As of today, Facebook's organic reach is around 5.2%. While this is certainly disheartening, it's not the end of the world. The good news is that you can still reach your target customers with a little bit of paid advertising in the form of boosting your blog posts.
Boosting your blog post works somewhat the same as a sponsored ad. You'll need to know your target audience and adjust the settings before sharing your content with the world. If you've already played with paid ads on Facebook, you should already have everything set up to get moving with your ads.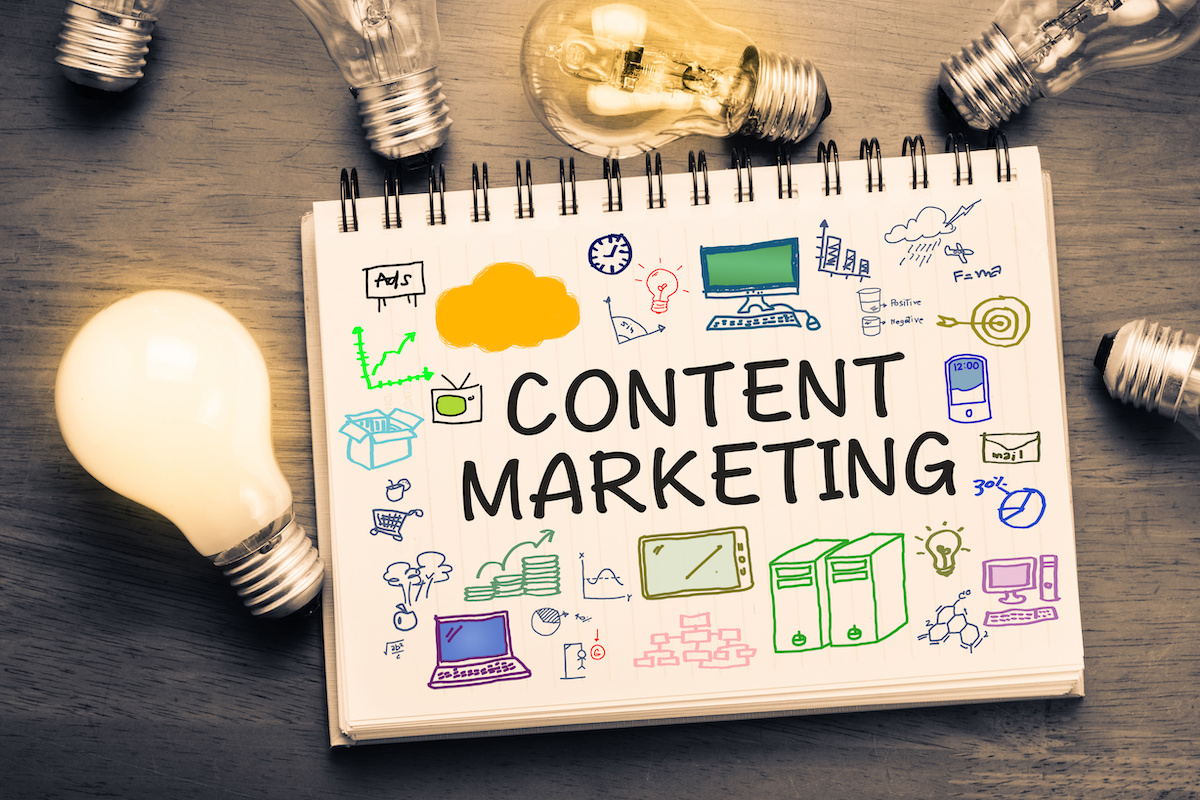 #4: Harness the Power of Video
If you have yet to begin using video with your digital marketing efforts, Facebook is a great place to start. Video can have a powerful impact on your customers, and it comes along with some eye-popping statistics:
Businesses post an average of 18 videos per month
56% of videos are published in the last year are longer than 2 minutes
Videos retain the attention of 77% of views until the last second
54% of people want to see more video from businesses
There are several ways that you can use video on Facebook. The first option is to upload to YouTube and share the link. This is a good option if you want to have content on YouTube and use it as another marketing tool. Another option is to upload the video directly to Facebook.
But how do you generate leads with Facebook video?
There are several ways that you can boost engagement and drum up new business with video. The first idea is to do a quick Q&A and answer some common questions with potential customers. This can help build trust while also building a connection. After the session is complete, you can always ask users to contact you for more questions or to learn more.
Another way to drum up potential business is by posting customer testimonial videos. This takes a bit more effort on your part, as you'll need to find customers who are willing to interact with you on video—but this can be a surefire way to bring in new business.
When you do find a few customers who are willing to give a testimonial on video, it's a lot easier to help guide them on the questions. Having your questions prepared in advance can make nervous customers feel a lot more comfortable. Be sure to ask them about their experience with your company and if they would recommend your services to their friends.
Need Help with Lead Gen and Content Marketing in 2022?
You're in luck. We specialize in content marketing, video production, and everything you need to generate leads on Facebook in 2022! Be sure to contact us now to learn more.