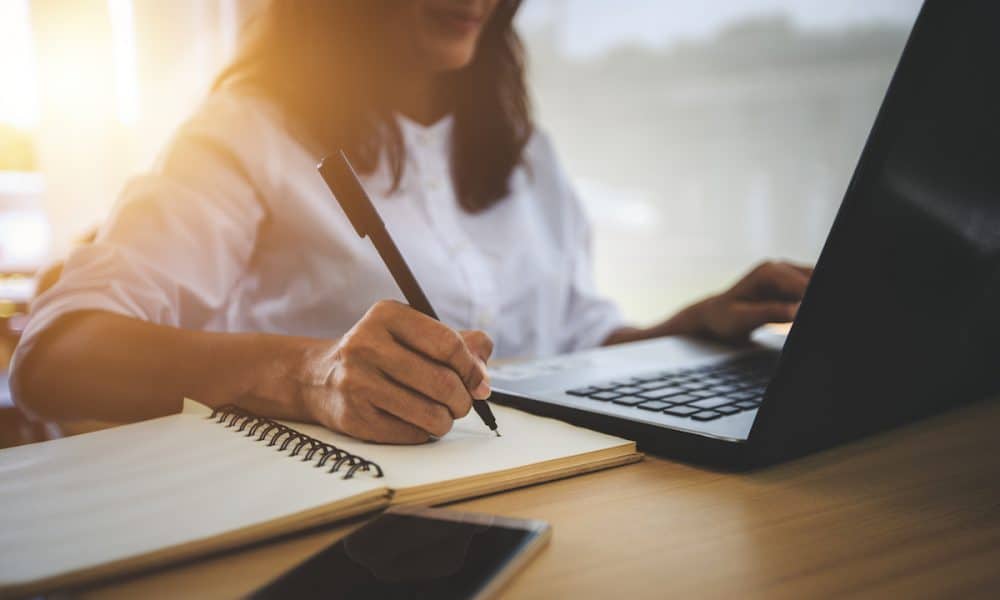 No matter what industry your company is in, or if you sell a product or if you sell specific services, having company content is key to growing brand visibility online. It's not the only key to being seen online, but also helps attract the right prospects back to your company website.
In fact, being the most effective at your efforts requires your organization to focus heavily on content research. This most likely falls into the marketing department's laps, but sales teams should also have a part in helping with the content research process. In this post, we'll cover what content research exactly means, why it matters for your business and some steps on how you can approach content research effectively.
How Quality, Search Relevant Content Boosts Traffic
This content your company produces not only helps build organic traffic through search engines but if you are becoming a social business you'll now have endless amounts of great content to share on social media that attracts your intended buyers. So what is content research? The concept is simply analyzing content online and developing a unique strategy based on those conclusions that will benefit your company's long-term growth and help with brand visibility.
Most, if not all of us, have heard the cliché phrase that "Content is king." However, content is only "king" if you put in the work to know how it can benefit your business and take the time to develop a strategy. Without proper research and analysis, your company content will quickly become the jester.
74% of companies indicate content marketing is increasing their marketing teams' lead quality and quantity via Curata. 95% of B2B buyers consider content as trustworthy when evaluating a company and its offerings, per DemandGen. 75% of consumers expect a consistent experience wherever they engage: website, social media, mobile, in person.
Hopefully, you're getting a better picture in your head as to why content research matters for your business. However, let's dive into some additional reasons it matters.
How Will You Get The Right Eyes on Your Content?
Without content research, how would you know if your company is generating the right content to attract your target audience? Content is key to getting people that would buy your product or services to your company site, but if your company does not write towards that audience, you may have traffic that is worthless.
But, by diligently researching what your competitors and people in your industry are sharing or talking about, you can start to shape your own company content marketing. Content research not only helps your company improve content marketing, but also identifies great third-party resources your target audiences like as well.
Now, you have an arsenal of your own great company content and outside content that shows you are the go-to source.
Building Relevant Content for Prospecting
Prospects have different content needs for various stages of their buyer's journey, without content research you can miss out on what those needs exactly are. Maybe you have to much content in the awareness stage, but nothing that would really help sales close the deal. With effective content research, you are helping your ensure your company's brand visibility, web traffic, and leads grow in the long run.
Why Social Shares Matter
When you have quality content that resonates with audiences, your social sharing can exponentially grow. This helps your company connect with new audiences, thus growing your brand visibility. This is especially helpful if you encourage employees to share content on social media. (You should be). How your company approaches the content research process can make all the difference in the results your content marketing will have.
Creating a Symbiotic Relationship Between Sales and Marketing
I've mentioned this earlier in the post, but it is still the first step you need to do before beginning content research. Marketing and sales teams should work together to start building out their company buyer persona and map out the buying cycle. Doing this can paint a clear picture of your audience, who they are, what their challenges are, and how you can tailor your services, product, and content to them.
Once you know who your target audience is, it is important to analyze what content they are sharing and engaging with on social media. While you may generate some great content ideas just off the buyer personas, this can fuel even more ideas. It also helps you see what third-party sources they are sharing, which can help your company build a content library of good resources to use.
While you don't want to plagiarize or copy their exact strategies, it can give you valuable insight into your own company content strategy.
Easy Ways to Do Relevant Content Research for Free
If you want to get some quick and good into sight on your industry and to generate content ideas, your company will need to research questions and keywords.
Google Search Terms
The easiest one to do is start with topics and keywords that are related to your industry and enter them in the Google search bar.
Google Trends
This free service shows you trends in search activity all over the world. With access to maps, charts, and other tools.
You can search for terms and general topics then see what questions people are asking. This can help your company come up with content to write about and you'll find other terms or phrases that might be relevant to your industry.
You might find different answers and suggestions as well.
Keep Building Upon and Perfecting The Profile of Your Ideal Customer and Build Relevant Content for Them at All Stages of Their Buyers Journey
Even after your marketing and sales team worked together on identifying the buyer personas and buying journey, communication needs to continue for content success. New challenges and questions may arise during sales calls, which can be valuable to the content research process.
Continue the conversation and add more information into the mix when it comes up to continue to hone the profile of your ideal customer.
This is your target market. Write to them, write for them, they will end up trusting and buying from you in the long run.
Want some more insight into the wonderful world of SEO? Check out the rest of the Hooked Marketing blog here.