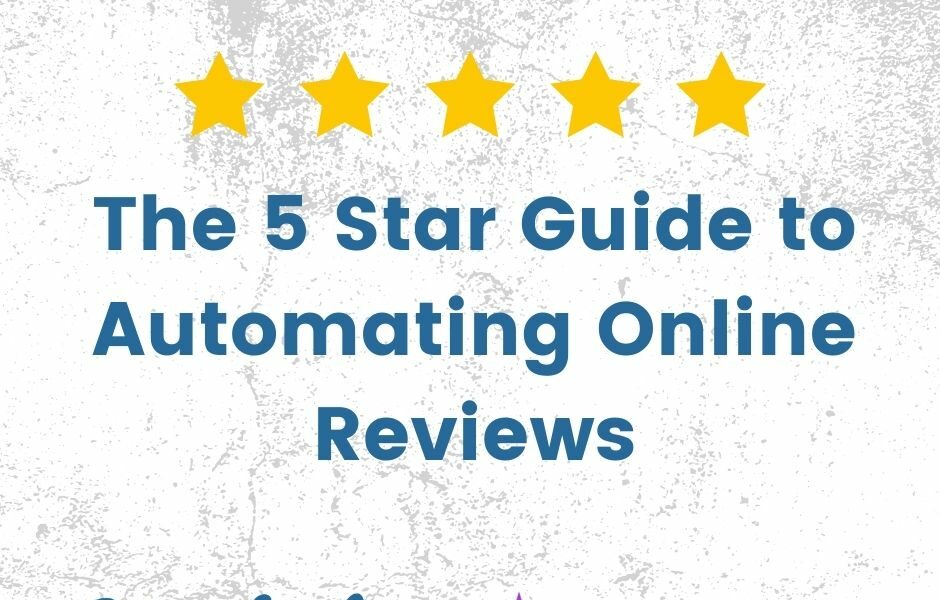 When it comes to owning a home service business, reputation is critical for business growth. With the help of social media and online review websites, happy customers can rave about your business with the click of a button. But what if you could begin automating online reviews for an entirely strategic approach to your digital marketing?
The good news is that automating online reviews in the home service business is a lot easier than you think. In partnership with Hooked Marketing, you can explore several top-notch options for automating online reviews and even receive a free 2-week trial period to test it out.
But first, let's talk about the importance of getting online reviews and some of the challenges behind it. We'll also discuss a solution that can make the process of getting online reviews easier and maybe even enjoyable!
Do Online Reviews Really Matter?
Think about a time that you wanted to try out a new restaurant or hire someone for a service. When you begin your Google search, most likely one of the first things that you do is check online reviews.
The fact is that customer reviews are essential for any business. They provide key insights to your business that doesn't work the same in other types of digital marketing. Since your online reviews are coming from real life customers, it can bring an entirely different perspective about your business—good or bad.
Not only will online reviews help bring in potential new customers, they also serve as constructive feedback about your business. It can show where you need to improve in your business and how to do it.
If this isn't convincing enough, consider a few of the following online customer review statistics:
Businesses with more than 9 online reviews earn 52% more revenue
Reviews make customers 71% more comfortable with investing in a product or service
Customers spend 31% more when a business has positive online reviews
Online reviews account for roughly 15% of Google's local ranking method
About 95% of people read online reviews before making a purchase
Whether you are looking to boost your bottom line or even your search engine rankings, online reviews are a must-have. However, it's no secret that obtaining reviews in the first place can feel like a major challenge.
The Challenges of Gathering Online Reviews
You know you need reviews, but how do you get them? One of the greatest challenges of having online reviews is getting them in the first place. Even customers with the best intentions simply don't leave a review. This might be due to lack of time or even not knowing how to leave a review in the first place.
There are several options for gathering online reviews:
Manual review collection, which doesn't cost anything but it takes up a lot of time
Marketing software or a CRM which has a medium cost but does not automate the review process
NiceJob and Jobber which streamlines and has a focus on automating online reviews in the home service business
Automating online reviews is not only convenient, but it's cost effective and easy for both home service business owners and their customers.
What if every job that you complete comes with a review? What if every time you process a payment in QuickBooks, you get a review? This is part of the puzzle when it comes to automating online reviews in the home service business, and it's done with three powerful tools.
Those software automation tools are known as NiceJob, Jobber, and Housecall Pro. But what are these tools and how do you use them?
What's Nice About NiceJob for Automating Online Reviews?
Have you heard of NiceJob? NiceJob's reputation marketing platform is essential for home service business owners as they help with:
Getting more reviews and automating the process, turning your customers into raving fans.
Getting more sales, all while converting your website visitors into paying customers.
Getting your review process to a place where it's automatic and easy, coming with a quick setup
NiceJob provides you with a secret advantage to drive more sales. It's statistically proven that companies with online reviews can get a higher revenue.
The good news is that NiceJob makes the process nearly hands free for you. This frees up a considerable amount of time that can be spent doing something else, like running your business.
During the automation process, NiceJob leverages customer stories as engaging social media posts. While NiceJob crafts the social media posts, they can generate up to 3x more engagement than simply sharing a text review.
Simply put, NiceJob uses your reviews and photos as a marketing goldmine. Photos, comments and tags build trust along with social engagement.
There is also the opportunity to connect over 1,000 different apps, including QuickBooks and Housecall pro.
Speaking of Housecall Pro, let's discuss this service next.
How About Housecall Pro?
Housecall Pro allows home service businesses to reduce paperwork and admin tasks. They help with the automation process in terms of streamlining workflows and even technician dispatch.
Coming with a native mobile app and web portal, you'll find that automated receipts, invoices, and even texting and email automation capabilities are at your fingertips.
Email automation can be used as an option for automating customer reviews. It's good practice set up a series of emails asking customers to leave a testimonial for your business. This can help you generate content and give friendly reminders to customers about leaving reviews.
Meanwhile, Housecall Pro uses its own system to help generate more reviews from customers.
These are the ways that they make the process work:
Use Housecall Pro to connect your Google My Business Account to your Facebook Business page
Housecall Pro will direct customers to leave reviews on GMB
All customer reviews will display on your Housecall Pro page
You are able to add these reviews to your website or use them as testimonials
You can choose who you'd like to ask for a review
This is done by using custom job tags, ensuring that you focus on your best customers
Housecall Pro can help you collect online reviews along with NiceJob. However, there is a third contender to help you streamline and automate online reviews: Jobber.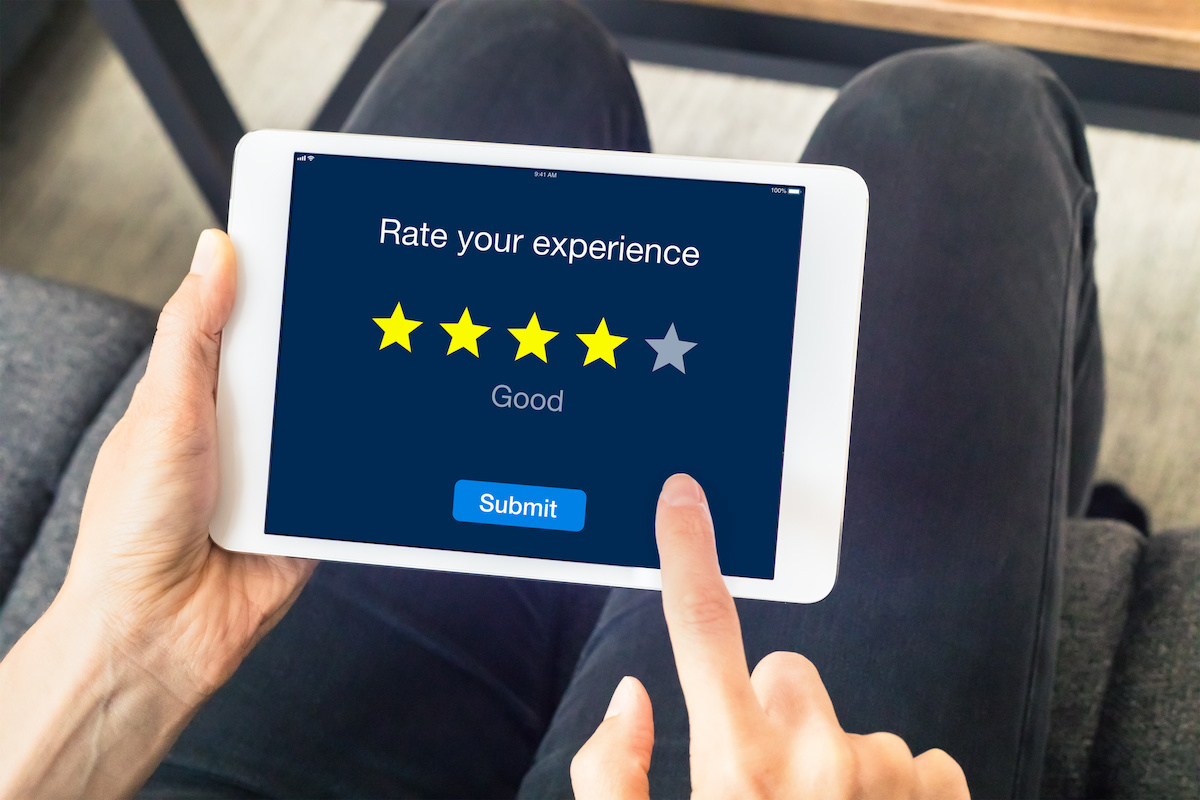 The Gist About Jobber
Here at Hooked Marketing, Jobber is a platform for automating online reviews that we certainly recommend.
Jobber takes the business of automating online review quite seriously. They even have an academy section built entirely around the process of asking for and getting more positive online reviews.
In addition, Jobber has several integration options that allow for automating online reviews. Their goal is to make review requests not feel like a full-time job.
Jobber uses an autioman process for email follow-ups and texts to remind customers about leaving online reviews
Their backend portal provides you with a template, making it fast and worry-free if you aren't sure what to say
You can also attach a feedback survey with a 1-10 rating in the email. The customer is able to click their rating directly from their email platform.
Jobber also integrates with Broadly to automatically send reviews to customers via text or email. Once the job is done, Broadly's integration will automate the review request on your behalf.
Furthermore, Jobber integrates with NiceJob as well, giving you the best of both worlds. With Jobber, you can send automatic review requests via text or email through NiceJob's integration.
Once you close out a job, Jobber sends your customer's contact information to NiceJob. This contact information is part of the process to request reviews with email or text messages.
Hook More Customers with Online Review Automation Software
Jobber, Housecall Pro, and NiceJob all have their perks. You can get results by choosing any of these platforms, but one helpful note: NiceJob will be running a special Black Friday deal for home service business owners just like you!
You can sign up now with NiceJob through Hooked Marketing by clicking here, getting a two-week trial and taking advantage of the upcoming Black Friday Sale. Don't forget that we can also get you a free trial with Jobber by clicking here.
Meanwhile, here is a list of apps that can integrate with online review automation software. We can help you with this!
Compass Wave
FieldPulse
Housecall Pro
Jobber
Quickbooks
ResponsiBid
Service Monster
Send Jim
Workiz
Zapier
Do you need help automating online reviews? We're happy to assist you. Please reach out to us now to get started. We're on standby to help you hook new customers with the power of online reviews this year and beyond!