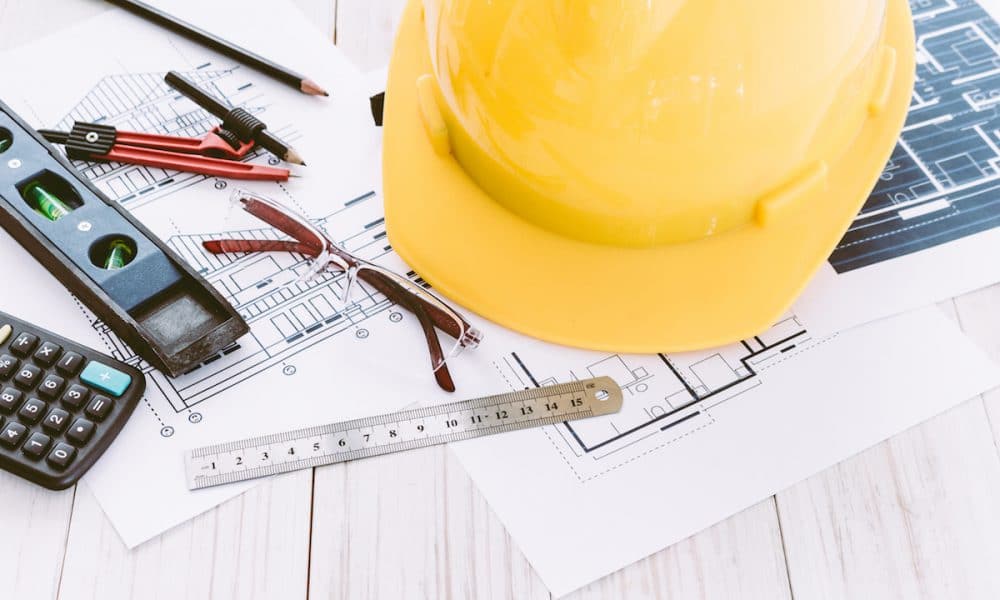 In Florida, there are numerous requirements for contractors about where they need to display his / her license number in order to be in compliance and to avoid a hefty fine. The State of Florida, Department of Business and Professional Regulations outlines specific instructions on where each type of contractor needs to display their license.
Contact a Marketing Company to help you make the necessary changes you may need in your field.
Here is some specific information regarding a few of the contractor types:
Architecture Business
Each licensed Architect or Architecture Business is required to display their license number in all advertisements.
Advertisements include:
Newspapers
Telephone directory
Business cards
Magazines
Billboards
Proposals
Internet ads
Contracts
Job site signs
Construction Contractor
Each Registered or Certified Contractor must include his or her license number on any of the following items:
Application for building permit
Offer of service
Business proposal
Bid
Contract
Advertisement*
Sign
Vehicle that displays:
The name of the contractor or qualified business
Graphics or text that would lead a reasonable person to believe the vehicle is being used for construction purposes.
*The term "advertisement" applies to business cards, business proposals, contracts, construction site signs, newspaper ads, airwave transmissions, electronic media including Internet sites, phone directories and other media.
"Other media" includes handbills, billboards, flyers, shopping and service guides (coupon offerings), magazines (including trade association publications), classified advertisements, manufacturer's "authorized dealer" listings, and signs on vehicles.
The term does not apply to balloons, pencils, pens, hats, shirts, and articles of clothing or other promotional novelties.
Interior Designer
Each licensed Interior Designer or Interior Design Business is required to display their license number in all advertising.
Advertising includes:
Newspapers
Telephone directory
Business cards
Stationery
Magazines
Billboards
Proposals
Internet ads
Contracts
Job site signs
Landscape Architecture
Each licensed Landscape Architect and Landscape Architect business is required to display their license number in all advertising. Advertising includes newspapers, telephone directory, business cards, stationery, magazines, billboards, proposals, contracts and job site signs.
Real Estate
All advertising must be in a manner in which reasonable persons would know they are dealing with a real estate licensee.  All real estate advertisements must include the licensed name of the brokerage firm.  When the licensee's personal name appears in the advertisement, at the very least the licensee's last name must be used in the manner in which it is registered with Florida Real Estate Commission.
Contacting Department of Business Professional Regulations
Make sure you check with the State of Florida, Department of Business Professional Regulations about current regulations in your area of expertise so you are in compliance.
Here is the contact information:
Email:
contact form to submit any comments and/or questions you may have.
Phone:
Customer Contact Center (CCC) can be reached at 850.487.1395. The CCC hours of operations are Monday-Friday, 8 a.m. – 5:00 p.m. EST.  For a quicker response from a DBPR representative, the best times during the day to call are between the hours of 8 a.m. to 10 a.m. or 3:30 p.m. to 5:00 p.m.
Online:
Businesses and consumers can perform functions such as search for information on a licensee, apply for a license or file a complaint at www.MyFloridaLicense.com.
Mail:
Department of Business and Professional Regulation
2601 Blair Stone Road
Tallahassee, FL 32399-1027
Professionals and businesses can also find helpful information at the:
Department of State www.dos.state.fl.us
Department of Revenue dor.myflorida.com/dor/
Small Business Development Centers www.floridasbdc.com
Florida Department of Economic Opportunity www.floridajobs.org
Enterprise Florida www.eflorida.com
Some professionals may be licensed through another state agency, including:
Department of Financial Services www.myfloridacfo.com
Department of Agriculture and Consumer Affairs www.doacs.state.fl.us
Department of Health www.doh.state.fl.us
Hooked Marketing can help you with making sure that your license number is located on all of the places necessary to be in compliance with the State of Florida.
Contact Hooked Marketing to help you get more clients and visibility for your business. If you haven't entered into the website blog arena, or you do not have time to write and post consistently to get good results, give us a call at 727-333-5270 to discuss how we can help you.
Hooked Marketing is based in beautiful Florida just north of Clearwater & Tampa Bay in Palm Harbor. Specializing in marketing, more specifically Organic SEO, AdWords Management and Website Design. When hiring a local marketing team, you look for experience. Hooked Marketing has experience acquired from hundreds of web designs and marketing campaigns managed over the past 14+ years. Need help setting up a website for your business? Contact us today to get started.