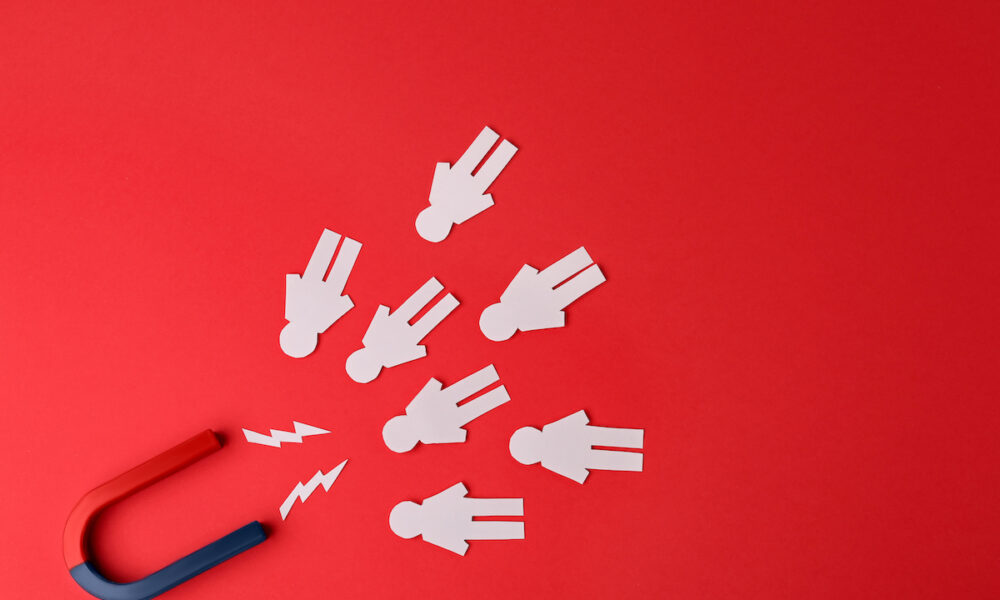 If you're a business owner, no matter the size, you likely have a website to help you hook new customers. However, it's a major surprise and letdown when business owners discover that their website isn't generating any business at all. What happened?
Unfortunately, there are several common reasons why your website isn't generating leads. The good news is that you can learn how to correct them so you can experience a steady stream of inquiries into the future.
1. Your Website Isn't Properly Optimized for SEO
One of the reasons that your website isn't generating leads is because no one is coming to it from Google. They might see you listed in the search engine, but no one is clicking. That means you've either done a poor job of encouraging people to click through from the search engine listing, or the listing itself is just not attractive enough. This is also true for Google Ads.
If you get even a decent number of visitors to your website but few or no clicks, it means that you are doing something wrong when it comes to your online marketing.
Meanwhile, did you know that click-through rate can correlate to your position in the search engines? It's true. In fact, position 1 gets 43% of the clicks. By the time you get to the bottom of the page, around position 8, you may only get around 4% of clicks if you're lucky.
This is why SEO optimization is so incredibly important. Speaking of which, this is another reason why your website isn't generating leads or the business you want.
2. Your Website Isn't Properly Optimized for SEO
Do you know what it takes to optimize websites for SEO? If so, then your website is probably already optimized for SEO, or at least in good shape.
The truth is that if your site isn't optimized for SEO, you're going to have a tough time getting traffic from search engines.
For example, did you know that you need to use keywords in your title tag, and meta description? Yes, keywords go inside your general website content and blogs, but there are many other places that need your attention with keywords.
Many business owners believe it's enough to put a few keywords on a web page to make it rank well in search engines. But it's not that simple. To optimize a website for search engines, you need to understand the way Google, Yahoo and Bing work. You need to know how to choose relevant keywords, how to include keywords naturally in your text and how to use keywords effectively in your site's structure.
3. You Don't Have a Smart Keyword Strategy in Place
You know that you need keywords, but knowing how to choose those keywords is an entire process (and skill) in itself. And the skill of knowing how to use the right keywords for your website on the search engines is a process that never ends.
You need to make sure you take the time to craft the perfect keyword strategy in order to reap the benefits that come from it. If you don't, you might not see the results you were hoping for. But how can you design a keyword strategy that yields results?
Some tips to help include:
Know Your Audience
Before you can come up with the perfect keyword strategy, you need to know your audience. You can start by researching your competition or creating buyer personas. Look at what keywords your competition is ranking for and what keywords are converting the most for them. You can also look at which keywords your target market is using, as well as what keywords they use the most.
Identify Keywords that Can Convert
You also need to figure out what keywords will be most likely to convert. For example, some keywords have a search intent of simply gathering information. Other times, the intent is transactional.
Understanding the intent of a keyword is a major piece of the puzzle, especially if your website isn't generating leads.
Consider Competition Levels
Another consideration is that you need to determine the competition level of the keywords. You don't want to try to rank for a keyword such as 'running shoes', which will put you in competition with mega-brands like Nike and Adidas. Instead, you'll want to target long-tail keywords which serve as a low-hanging fruit. They are also less competitive in most cases.
4. You Don't Have SEO Maintenance in Place
We must emphasize that SEO isn't a set-it-and-forget-it strategy. Far from it! There are many factors that can change to affect your SEO ranking, and you must keep up with them in order to continue ranking. If you don't have the resources to do it yourself, you should outsource it to a professional SEO company.
This is because Google is constantly making updates to its algorithm, forcing you to make adjustments to your SEO strategy to stay on top of your game. The most important aspect of SEO maintenance is to conduct a regular site audit. An audit will help you determine if your current SEO strategy is still effective or if you need to make adjustments and changes.
Regularly conduct a full audit of your site's SEO using tools like Mozbar, Screaming Frog SEO Spider or Google Webmaster Tools.
5. Your Content Isn't Engaging
You managed to hook a potential customer who is visiting your website. They browse around reading your content and maybe a blog or two—and then leave.
One of the reasons behind the lack of leads is lackluster content. You need to create content that provides solutions and inspires customers to take action.
Even more so, your content has to be more than just informative. It has to be interactive. Have you ever seen those "choose your adventure" books? Content should give a similar experience. It should ask questions and give the readers an option to decide their path, or show them how to take action.
You don't have to be Buzzfeed to do this. Just put a question in bold at the end of your posts.
6. You Don't Have Social Proof
What does social proof have to do with the lack of leads on your website? A lot, actually. Social proof means people that have already done business with you. It means raving fans, testimonials, and perhaps before and after photos. It means having a larger, engaged social media following. It also translates to mentions in the media, awards and recognitions. Make sure this information is on your website as it stands as social proof.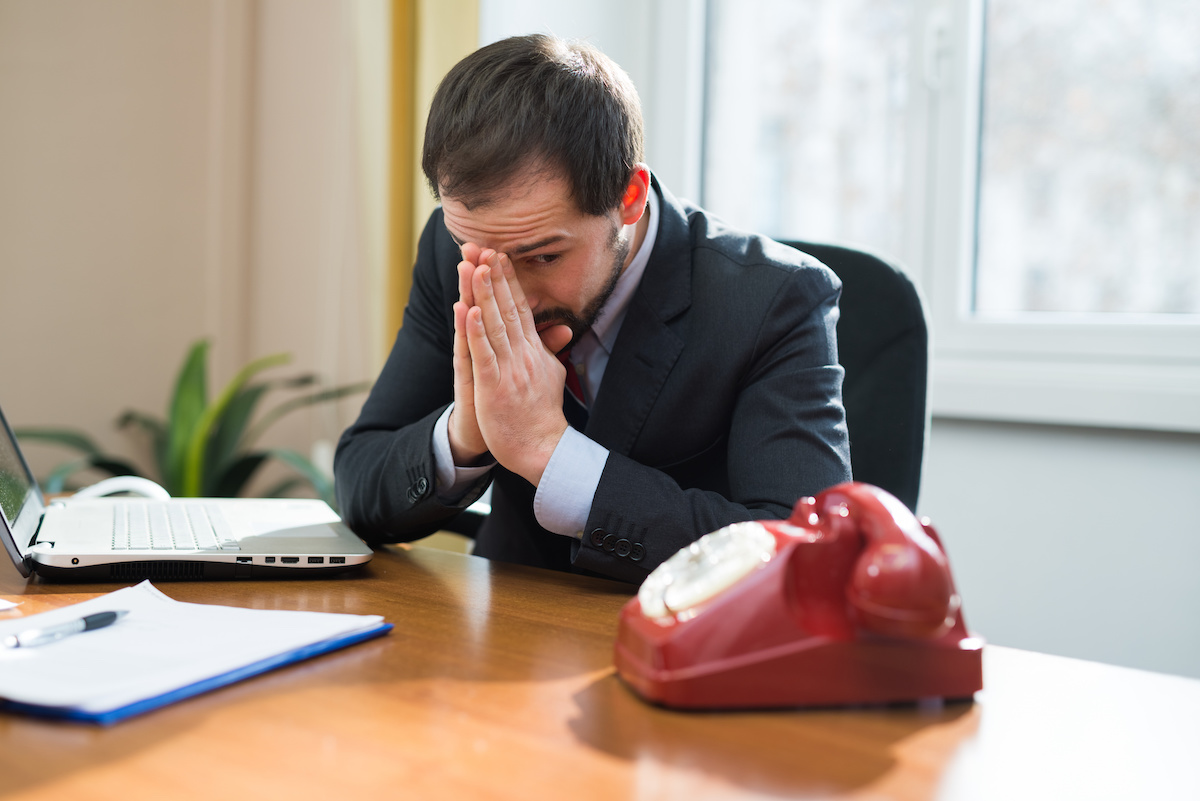 7. You Don't Have a Call-to-Action
One of the most common and overlooked mistakes is the lack of a call to action on your website. You have to remember that customers aren't mind readers. You have to tell them what you want them to do next.
A call to action is a very specific statement that tells visitors what to do next. For example, you could say something like "grab your free consultation now" or "sign up today and get a free sample." This may be as simple as asking them to subscribe to your email list, or as complex as creating a special page to sell a product. But don't forget to give your customers a call to action. A CTA is a must-have to get customers to do what you want them to do.
8. Your Input Form Isn't Working
Have you tested your input forms for leads and contact inquiries? They may not be working correctly or bouncing back from the wrong email address. You should test the lead form on a regular basis by sending a test email from multiple email addresses and from different browsers as well.
9 Your Website is Very Outdated
If your website is old with stale images and boring content, it's no wonder why your website isn't generating leads. Make sure you create a fresh, engaging website that is optimized for lead generation. Getting your website updated with fresh graphics and great content can help get more leads through the door.
10. You Stopped Updating Your Website
Perhaps you had a website redesign recently, which is great. But you have to remember to update your website frequently for the best chance at bringing in leads. The updates can be daily, weekly or monthly, depending on your industry and how much you have going on.
If you're looking for something a little less time-consuming but still effective, you can consider posting a blog at a scheduled time each week or month.
Website Isn't Generating Leads? Hook Customers with a New Website
If your lead pipeline is running dry, it might be time for a website overhaul. Learn how we can help you hook more customers with new website design, development, and content marketing.