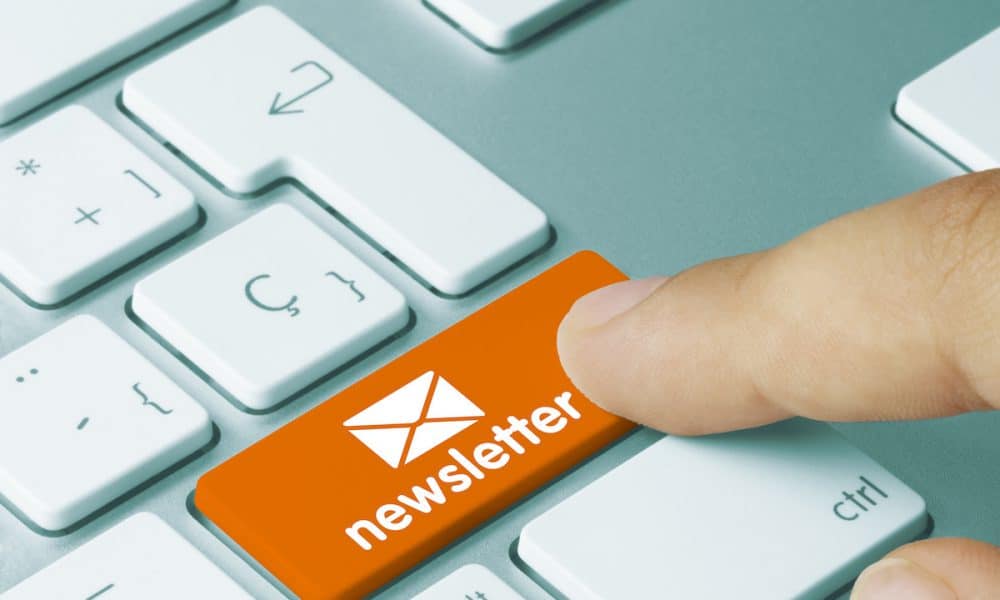 Successful marketers know that quality email marketing is one of the best marketing tools available today for both product and service-based businesses. A small business can effectively send out important information to the masses without the personnel. It is your tool to connect and communicate with customers and ideal prospective customers.
What is an Email Newsletter?
An email newsletter is an informational or promotional message sent to clients, prospects, vendors, affiliates, etc. who ask you to keep them updated. They can sign up on your website to receive your newsletter to their email inbox. These marketing emails encompass a variety of content. Most are prepared with the intention to use as sales promotions, announcements, press releases, follow-ups, and surveys.
11 Reasons Why You Need an Email Newsletter
There are many reasons why an email newsletter may be the perfect solution for your business.
Email newsletters spark sales
Connect with your customers
Boost your social media following
Increase traffic to your website
Easier to do than you think
Customers want to hear from you
Newsletters reconnect you to your customers
Test marketing ideas
Build your credibility
Create leads for your sales team
Start-up two-way communications (ask questions, surveys, etc.)
Tips for an Effective Email Newsletter
Consider hiring a professional copywriter and marketing expert to set up and run your Company email newsletter for best results. Here are a few tips for your marketing strategy:
Quality not quantity
Include a call to action
Use eye-catching photography
Hyperlink to a landing page or website
Target your emails to the right recipients
Personalize your emails
Keep your layout simple
Don't overload on the copy. Bite sizes of information with photos
Include a call to action
Create a compelling subject line
Use your branding
Make it easy to unsubscribe
Mobile-friendly emails
Do not use ALL CAPS or too many exclamation marks
Email Newsletter Software
There are several sources for software to use as your email newsletter platform. The two that we recommend are Constant Contact and MailChimp. They both have a CRM system built-in and analytics reporting to review the success of each newsletter campaign. The design capability is menu-driven, so it is easier for non-designers to use.
Let us help you with your email newsletter marketing. Contact Hooked Marketing to help you get more clients and visibility for your business. If you haven't entered into the website blog arena, or you do not have time to write and post consistently to get good results, give us a call at 727-333-5270 to discuss how we can help you.
Hooked Marketing is based in beautiful Florida just north of Clearwater & Tampa Bay in Palm Harbor. Specializing in marketing, more specifically Organic SEO, AdWords Management and Website Design. When hiring a local marketing team, you look for experience. Hooked Marketing has experience acquired from hundreds of web designs and marketing campaigns managed over the past 14+ years. Need help setting up a website for your business? Contact us today to get started.