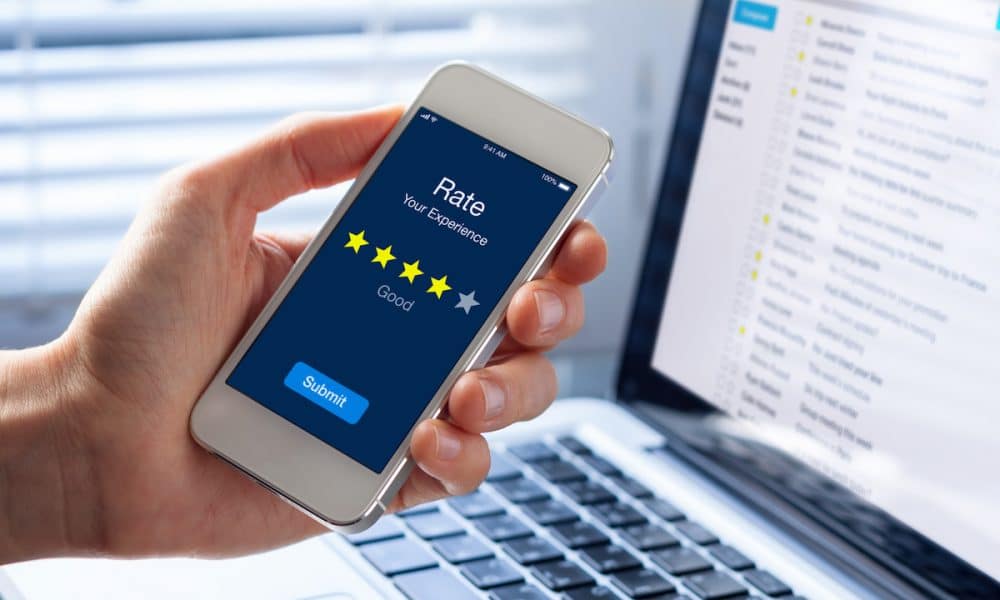 Today SEO is crucial to getting found on the internet so that people know about and purchase your products and services. With 60% of consumers looking at online reviews at least weekly, a recent survey by Podium suggests that 93% say online reviews do impact their purchasing decisions. The way consumer engagement with B2B and B2C business has evolved illustrates that 82% of consumers do read reviews before making a purchase decision, and 60% look at reviews on a weekly basis. Further, the study suggests that two-thirds of consumers (68%) are willing to pay up to 15% more for the same product or service if they are assured they will have a better experience. 77% of consumers would be willing to leave a review if asked.
Review sites
There are numerous review sites on the internet these days. According to Vendasta.com, the top 10 review websites to get more customer reviews on in 2018 are:
Google
Facebook
Amazon
Yelp
Trip Advisor
Yellowpages
Better Business Bureau (BBB)
Manta
Foursquare
Angies List
In today's digital age, 93% of customers say that their buying decisions are influenced by online reviews.
Another consideration is to look at industry directories to include with your company name on it. Yext is a wonderful tool to reach a huge directory listing network and improve your SEO rankings.
Google
Average monthly US traffic (Alexa): 158.03 million
US ranking (Alexa): 1
Business reviews for: any business
Google My Business is a free tool for businesses to manage their online presence across Google, including Search and Maps. Google is the go-to search engine of choice: as more and more consumers conduct multiple searches on it every day, more businesses are vying for top SERP results. 
Very important: Businesses must verify their information to complete their Google My Business registration.
Google My Business puts business data on Search and Maps. Because of this, customers can easily find a location from desktop, mobile or anything in between. Google customer reviews show up in search and are known to bolster SEO, so they are essential to the credibility of all businesses.
Google is the king of web traffic
Did you know that Google's search engine performs over 3.5 billion searches per day (internetlivestats.com)? Businesses should aim to be on Google's snack pack in order to be readily found when consumers perform a local search.
Users can leave reviews for a business easily and simply. The less friction involved in the business review process, the easier it is to get more reviews. Getting reviews through a business's Google My Business account is a great place to start.
Source: Vendasta.com
Reasons why reviews are important
Customer buying
Customers love online reviews and read them before making a purchase online. A recent survey by Podium suggests that 93% say online reviews do impact their purchasing decisions. About 68% of consumers will read four or more reviews before they can trust a business.
Reputation
A positive review and social posts helps your company's reputation.
Feedback
It is a free way to get constructive feedback from your customers. There is always room for improvement and if there is a pattern about one of your products that a custom addresses in a review, you figure out the fix of the problem and you'll sell even more of that product.
SEO
According to MOZ's Local Search Ranking Factors Survey, online reviews are thought to make up 10% of how Google and other search engines decide to rank search results. Reviews affect your rankings in local search engines.
Google
Google loves google. That means that the #1 search engine (Google) ranks you higher on their search engine when you get good reviews on google, if you have SEO on google, you post your blogs on Google My Business, etc.
Suggestions
Here are some suggestions on how to increase your reviews on Google:
Create a link on your website, social media pages, etc. for people to write a review. Link it to Google My Business where your customer can leave you a glowing review.
Ask your happy customers to write you a review. Either call them, ask them in person or send out an email asking them.
Post the review link on your social media sites asking for reviews.
Train staff to "make the ask" during the customer transaction.
Monitoring reviews

Make sure that someone in your organization is monitoring the reviews online to respond with a thank you, answer a question or deal with a negative review.
If you haven't created a Google My Business account yet, here is how to create your FREE listing.
Contact Hooked Marketing to help you get more clients and visibility for your business. If you haven't entered into the website blog arena, or you do not have time to write and post consistently to get good results, give us a call at 727-333-5270 to discuss how we can help you.
Hooked Marketing is based in beautiful Florida just north of Clearwater & Tampa Bay in Palm Harbor. Specializing in marketing, more specifically Organic SEO, AdWords Management and Website Design. When hiring a local marketing team, you look for experience. Hooked Marketing has experience acquired from hundreds of web designs and marketing campaigns managed over the past 14+ years. Need help setting up a website for your business? Contact us today to get started.