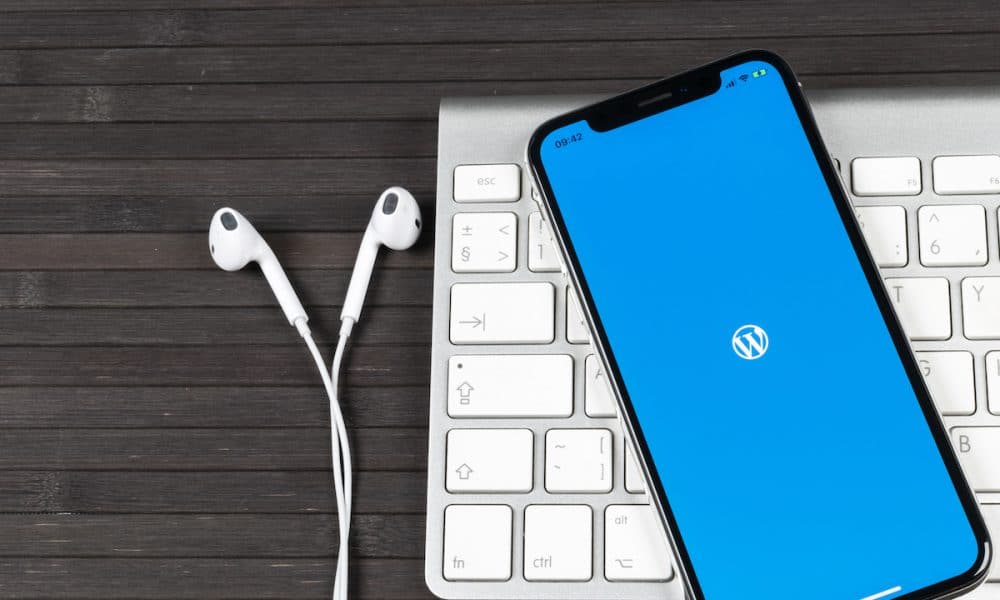 Do you want to start a WordPress blog the right way?
We know that starting a blog can be a terrifying thought specially when you are not geeky. Guess what – you are not alone. The biggest mistake beginners make when building a blog is choosing the wrong blogging platform.
Thankfully you're here, so you won't be making that mistake. For 95% of users, it makes more sense to also known as self-hosted WordPress. Why? Because it is free to use, you can install plugins, customize your blog design, and most importantly make money from your blog without any restrictions.
WordPress allows you to easily configure your website to have a custom home page. This feature also allows you to choose any other page on your website to be used as your blog page.
Here we go over how to post a blog on your WordPress website.
Start From The Very Beginning
By default, WordPress displays your blog posts on the homepage. However, if you are making a business website or simply want to customize your homepage, then you may want a separate page for your blog section. In this article, we will show you how to easily create a separate page for blog posts in WordPress.
Do you want to create a separate page for blog posts in WordPress?
First, you need to create two pages in WordPress that you would like to use as your homepage and blog page. Once you have created those pages, you can head over to the page in the WordPress admin area.
Under the 'Your homepage displays' section, you need to click on the ' A static page' option. After that, you can select the home and blog pages you created earlier.
You'll notice your blog and homepage with new labels. Go ahead, and click on the View link under those pages to preview them. The appearance of these pages depends on your WordPress theme, and you may need to configure your theme settings.
Editing Your Theme
Since each WordPress theme has different options, you'll have to check out your theme's documentation or check the options under page.
Now that you have created a separate blog page let's help your website visitors find that. Simply visit the page and add the Blog page you created earlier to your website's navigation menu.
By default, many WordPress themes come with a built-in template to display a static Page as your website's front page.
Some WordPress themes also allow you to choose a homepage template for your page. If your theme comes with such a template, then you can select it by editing the Home page. Finally, you can use a WordPress page builder plugin to use simple drag and tools to create your homepage from scratch.
Using Simple Templates to Make Your Life Easier
WordPress is super-easy to use, includes ready-made templates, and is super-flexible to create any layout you want. By default, WordPress automatically looks for a template in your WordPress theme to display posts on a separate blog page.
Now, if you don't like how your theme handles your blog page, then you can change that using some extra tools and without writing any code.
Plugins to Make Your Site Custom
First, you will need to install and activate the Beaver Builder and Beaver Themer plugins.
Beaver Themer is an add-on plugin for Beaver Builder and enables you to not just create pages but entire new WordPress themes from scratch. First, you need to visit pages and click on the Add New button.
From here you can provide a name for your layout, select 'Themer Layout' as your type, and then select Archive as your layout.
On the next screen, you need to select 'Post Archive' for the location option and then click on the 'Launch Beaver Builder' button. This will open the Beaver Builder with your selected layout.
You can simply point and click at any item on the screen and start editing it. You can also add new rows, columns, and web elements to the page.
Once you are finished editing, you can simply publish your layout. After that, visit your blog page to see it in action. We hope this article helped you create a separate page for blog posts in WordPress.
Don't Go It Alone
Does all this seem a bit daunting? Overwhelmed? We can help. Here at Hooked Marketing we are WordPress experts and can make an amazing website for you at an affordable price.