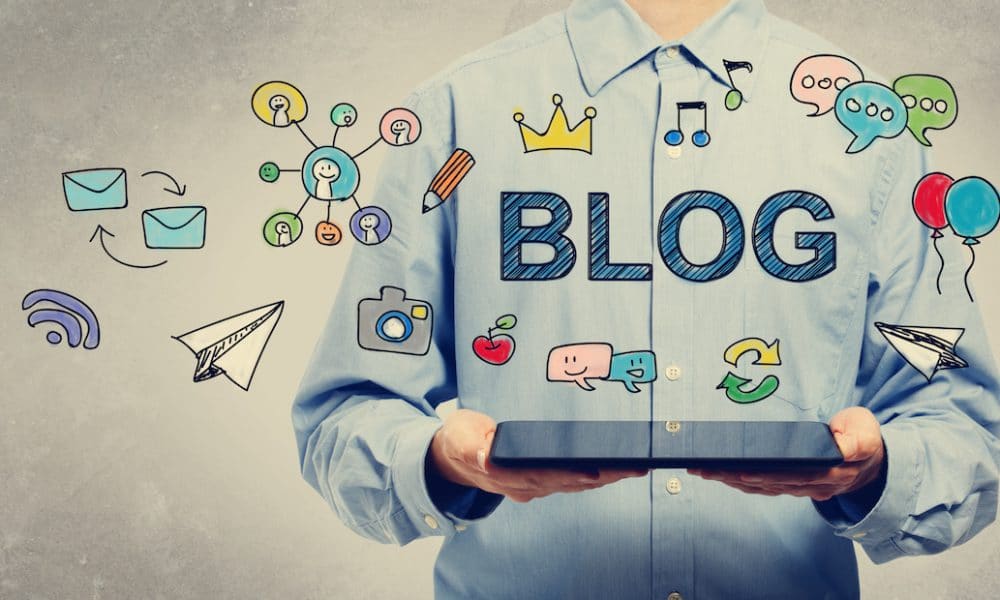 Do you want more clients? Do you need content to publish on your social media sites? Do you want your website to show up on the first page of the organic google search?
"61% of marketers say improving Search Engine Optimization "SEO" and growing their organic presence is their top inbound marketing priority", states HubSpot.
According to HubSpot, "72% of consumers who did a local search visited a store within five miles". That means when a customer wants to purchase an item, they research it online first and then go buy it. That is why you want to be found on the internet.
How do you do that? In today's world, effective content marketing is now the best way to achieve long-term competitive advantage in your chosen markets. And blogging needs to be at the top of your content marketing strategy.
What is Content Marketing?
Wikipedia defines content marketing as "any marketing format that involves the creation and sharing of media and publishing content in order to acquire customers".
For most businesses, this means creating more and better content for their websites, although it can also include any content that you create online for the purposes of marketing your business, including posts on social networks such as Facebook, Pinterest, Twitter and LinkedIn, comments posted on other business websites, and online advertising via Google's and Facebook's advertising networks.
What is a Blog?
Blog (n.) – an online journal/diary that is available on the Internet.
Blogger (n.) – an individual who is the blog owner. Person who keeps the blog alive (posting new posts, sharing latest news, information, case-studies, opinions etc.).
Blog Post (n.) – An article or writing that is inside the blog. For example, the article you are currently reading is a "blog post" that is wrote for my blog.
Blog (v.) – to start a blog, to keep a blog, to find a blog – I'm going to find a blog about health and fitness.
Blogging (v.) – the action of maintaining/writing a blog – While blogging, I'm able to share information that I feel is important, helpful or interesting for others.
Informally, a blog is more than just a place to post new content. It's a hub for sharing knowledge and views, and for connecting with people. It can unlock incredible opportunities. If you do it correctly, a blog can be a tool to drive build your company as an authority. Blogs are the new resume, the new
Why Should a Business Blog?
Google Loves Blogs – Drives Traffic to Your Website
When you publish a blog on your website, Google crawls your pages and it will be listed on Google search. It means you will start receiving additional visitors from the search engines. Search engines help to bring new people to your blog and website. Blogging allows you to target keywords consumers use to find your business or answer questions they have about your industry or products.
Qualified Leads
Generate more qualified leads by allowing customers to do most of their research on your business, products and services before they call. Your leads are warmer, and the sales process is shorter. Blogs reach people on the internet and give customers the ability to pre-qualify you for a purchase.
Gives you content to share on social media
Not only does a blog serve the purpose of providing original and relevant content for all of your social platforms, but it also drives traffic back to your website. If still relevant, a blog post can be reused again for future social content. You can share the blog post link on your Facebook, LinkedIn, and Twitter accounts to get the word out.
Industry credibility
A blog positions you as an expert in your field. Having a consistent and well-written blog tells all of your customers, competitors, and employees that your company is a credible source that keeps up with industry innovations and developments.
Humanizes your brand
Your customers are used to hearing you speak about your products and services in a professional, persuasive manner. A blog gives your website viewers the opportunity to get to know you on a deeper, more personal level. This is a space where you can have a little more fun with your brand, share your opinions, and provide a "behind the scenes" look into your company.
You control the content
You get to tell the world about you and your business by putting your message, mission, personality, products and services, customer testimonials, etc. in front of your target audience faster than print ads or snail mail.
If you want a successful website for your business to bring in customers, then you need relevant blogging on your website. Get started today!
Need help blogging for your business?
Hooked Marketing can write and publish regular relevant blogs for your website for you and drive more visitors to your website, build your local branding, and deliver results you can see with our monthly reporting.
Hooked Marketing is based in beautiful Florida just north of Clearwater & Tampa Bay in Palm Harbor. Specializing in marketing, more specifically Organic SEO, AdWords Management and Website Design. When hiring a local marketing team, you look for experience. Hooked Marketing has experience acquired from hundreds of web designs and marketing campaigns managed over the past 14+ years. Need help setting up a website for your business? Contact us today to get started