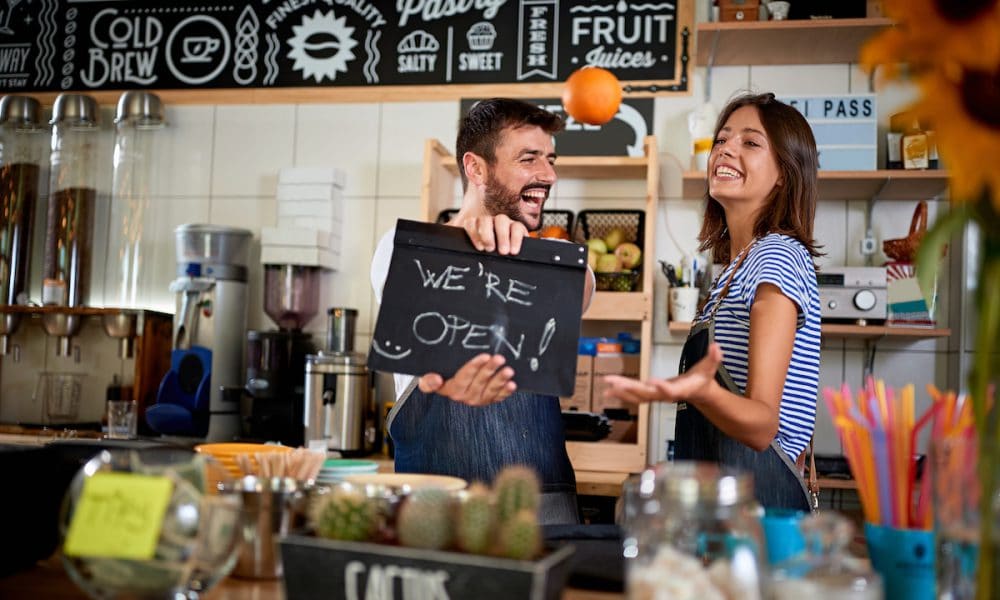 It is always smart to prepare for the worst and hope for the best. It is no different in business. The Great Recession of 2008 dates back over a decade ago, yet it is still a painful memory for some entrepreneurs. The time to recession-proof your business is now. If 2020 has taught us anything so far, it is that the unexpected can happen at any time.
Stated best by economist Tom Corner, "entrepreneurs often know they should prepare for tough times, but they don't always take the necessary steps." This rings true for many who live with the mindset of "it can't happen to me." Once the economy begins to turn bearish, it may be too late to implement the changes that can help your business continue to thrive and at the very least, survive. The good news is that you can take steps now.
Consider it Preventative Maintenance for Your Business
Many steps can be taken to recession-proof your small business. A good amount of those steps involve understanding the cash flow and financial standing of your business. However, proper marketing and online presence play a bigger role than you might think. In today's society, it is nearly impossible to deny the impact the internet has on how we do business. Building a strong online presence and relationship with your customer base is important. Here are steps that can be taken to prepare your small business for the future and whatever it may hold:
Grow Your Customer Base
Although for many business owners this concept is a no-brainer, many do not know where to start. It is hard to overemphasize the importance of increasing the number of customers and clients. A strong online presence and digital marketing agency can make this a reality. Even losing one client can greatly impact a business, making sure there are always clients in your pipeline helps to ease the stress of a loss like that. Increasing your reach on social media and focusing on SEO for your website helps by increasing brand presence and awareness for potential clients. Reach more of your audience and have the systems in place to convert them into customers and clients.
Read more about reasons to hire a digital agency here.
Clarify Your Message
More often than not, small businesses overlook this aspect of their business. Clearly stating your message and mission helps with branding and the overall presence of your business. In marketing, your message is so important. When your people know exactly what you do and why it makes it much easier to convert them into customers. By implementing high-quality content into your website and social media, you can increase the reach and clarity of your message.
Read more about content writing tips for your business here.
Nurture Your Relationship With Your Current Customers
While attracting new customers is always a goal, nurturing the relationship with your current customers is very important. Your current customer base is what is vital to your business at the moment. Ensuring that your customers are satisfied with their current service and reinforcing the relationship you have with them encourages loyalty. Using your email list to reach out to your current customers with a new offer can reengage them in and increase revenue. Using a digital marketing team to help focus on social media engagement can also increase the sense of community within your current customers. This also makes it easier to bring in new customers when they see how satisfied your current customers are. Happy clients act as ambassadors for your business.
Stand Out in Your Industry
One of the strongest ways to recession-proof your business is to stand out. Position your business in a way that is unique and appeals to one identity. For example, there are a lot of personal trainers. When people are in the market for personal trainers they are all looking to reach their fitness goals, but not all fitness goals are the same. When personal trainers stand out by focusing on certain markets, it can improve their revenue. People still spend money during a recession, but they are more likely to spend their money at a business that caters to and reinforces their identity.
Position Your Business For Success Now
Recession or not, these are all great ways to strengthen your customer base and revenue. At Hooked Marketing, we work with business owners on their digital marketing. Making sure your business is recession-proof is just one perspective to make sure that it can handle anything thrown its way. Strengthen your online presence and reach more customers. Are you ready to have a professional digital marketing agency on your side? Contact Hooked Marketing today!