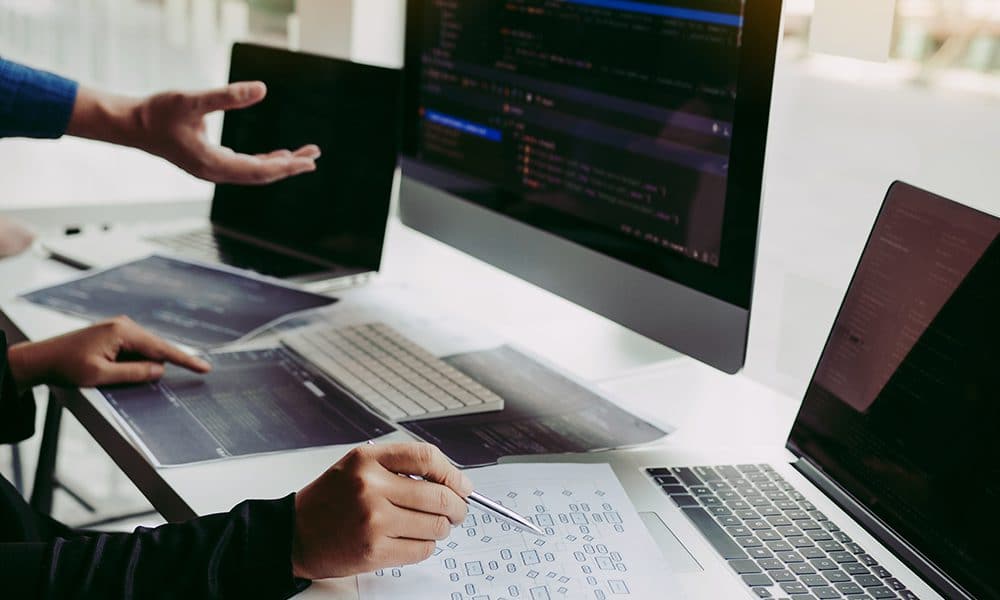 Earn More Revenue with a Professional Web Design Agency
Many people have misconceptions about starting a blog, social media profile, or web page, as a way to generate online revenue fast. While there are some true accounts about businesses that use a single marketing tool to grow their operations, these are the exception. Although online and offline word of mouth helps, having a package that's up-to-date and consistent is better.
In reality, it helps to not only stand out from competitors but be better. One way to get innovative ideas is to look at a professional web design agency website. Often they have excellent tips for how to get noticed in the virtual world.
Stand Apart from the Competition
Many who start an e-commerce operation have great ideas but lack originality when it comes to their site. Someone who cuts corners may be willing to settle for anything, even if the look is just average. This usually happens with a web hosting package that includes a basic website package. Even though this is an inexpensive way to go live within minutes, these bundles often come with limitations. The layout tends to look amateurish, premade templates make it hard to personalize, or the user may not have a concept in mind.
In web design, accessibility, content, and layout say everything to the visitor. If a site looks too similar to competitors, visitors can easily forget it exists. Although originality is great, other factors that make a site forgettable are too much white space or disorganized elements. While drag-and-drop design templates have come a long way, few affordable options have a modern appeal.
Keep an Authentic yet Consistent Voice
For those who blog as a promotional tool, this is good but many novices have a hard time keeping up. They may start posting every day for the first couple of weeks but wind down over time before they stop completely. Then there's search engine ranking and keyword placement to consider. Some people like to use a professional web design agency that offers searchable written content as a way to take a break.
The reality of blogging is that even the best of wordsmiths get tired, especially when they're trying to build an audience from scratch. Many experienced bloggers find using a reputable agency saves time and hassle. Since quality content is important, agencies tend to be more reliable than someone who offers cheap rates but isn't the best choice. Language barriers, their scope of knowledge, or price gouging are common concerns for most companies seeking someone to help with blogging or social media posts.
Choose Social Media Wisely
When it's done with consistency and consideration, social media can be a wonderful selling tool. If a person isn't camera-shy, using a visual app like Instagram can open up a new audience. Some IG users with a strong following also have the opportunity to earn from sponsored posts. However, like blogging, too few or frequent posts that stray from the purpose drives visitors away fast.
Oftentimes, social media posting choices need to be planned as well. While there's nothing wrong with spontaneity, going on a personal rant can be a gamble. The wrong content or timing may cause a blogger to lose an audience overnight. Keeping posts consistent and relevant pays off, along with setting a minimum for weekly posts that are likely to engage. Experienced online marketers often have good advice on how to analyze metrics.
Find a Marketing Strategy and Make it Flow
Using one's natural voice can be instrumental in their online communications. This may be entertaining, formal, or something that's compatible with their niche. In other words, if a person wants to demonstrate vegan baking, they wouldn't necessarily style their online presence to resemble a consumer finance site. Even if a person doesn't have an idea about branding or presentation, a professional web design agency is great for bouncing around a few ideas.
This can also be a great place to get feedback on social media posting or creating a compatible e-commerce system. While setting up an account, uploading images, or creating posts may be easy, the real challenge is converting visitors into customers. Expert advice can prevent common mistakes like buying more services than needed or choosing the wrong marketing tools. Thrifty individuals should consider the effectiveness of cookie-cutter design versus a vibrant online presence. By looking at their business idea as an investment instead of a pastime, the choice should be easy. Are you ready to have a professional website design agency on your side? Contact us today.