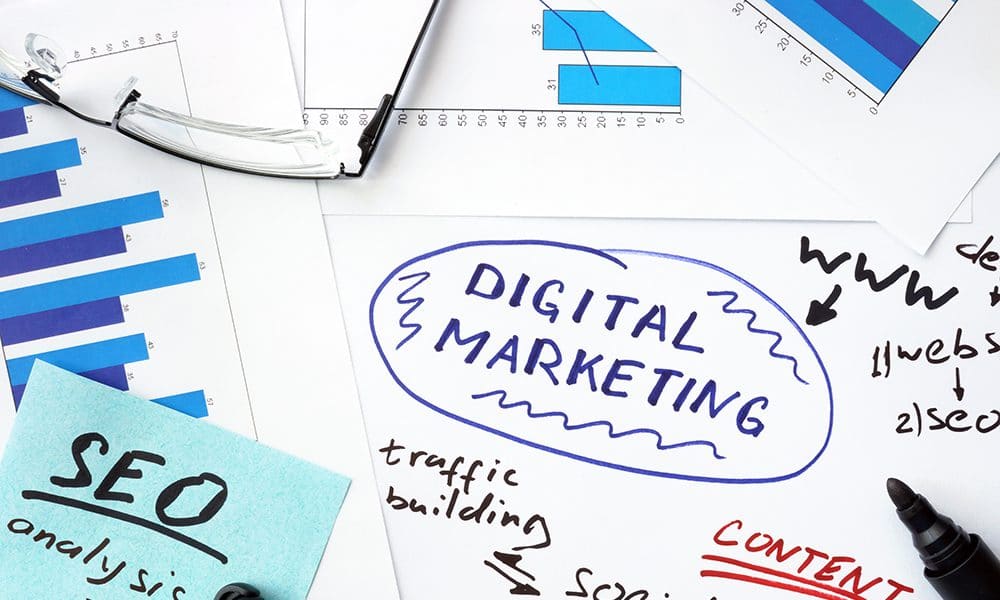 In a world where it seems that everyone is living a significant part of their lives on the internet, your digital marketing efforts will play a huge role in the success or failure of your small business. Simply stated, a great website, a visible online presence, and effective digital marketing practices are all necessary to compete in today's highly digitized business world. Because of this, it is a good idea to hire a digital marketing agency to help you achieve these objectives.
The Opportunity to Work with an Expert
Many small businesses will not be able to keep a team of full-time digital marketing specialists on staff. However, you can enjoy many of the same benefits of having an in-house digital marketing team when you hire a digital marketing agency.
With an agency, your digital marketing campaigns will differ during various times of the year and you will only need to pay while a campaign is active. Digital marketing agencies possess the skill and know-how to effectively implement these campaigns and you should find an agency you trust to plan and execute your digital marketing efforts.
Lower Overall Costs
A constant salary is not the only expense on which you will save when you opt for a contract with a digital marketing agency over an in-house digital marketing department. A digital marketing agency performs its duties as an independent contractor. This means you will not be responsible for payroll taxes, health care costs, and other benefits necessary to maintain full-time staff.
You Can Focus on Business
Hiring an in-house marketing team will cost you time and effort both in the hiring process as well as the attention you will need to devote to supervising the team. Marketing teams and campaigns are time-consuming to set-up and require a lot of resources to maintain. Trusting these functions to a digital marketing agency will free up your time to concentrate on the things that are vital to the day to day operations of your business.
Stay Relevant
Research is a crucial component of a successful digital marketing campaign. Your marketing efforts should be driven by information pertaining to the latest trends in your industry, the actions of competing business owners, and current business segment marketing practices.
When you hire a digital marketing agency, the responsibility for conducting the research that will fuel your digital marketing efforts fall to the agency. Part of your agency's job responsibility is to carefully research the market in which you do business and identify all relevant competition. Your agency will also guarantee quantifiable results by taking advantage of the latest digital marketing developments.
The Right Tools
Many new and experienced business owners are unaware of the many tools that are necessary to launch an effective digital marketing campaign. The tools of the trade are many and the specific tools used will differ from campaign to campaign.
Many of the tools that are needed for a successful digital marketing campaign come as parts offered with a premium service. Your campaign will benefit from things like keyword research, analysis of competition, tools for automation, and a number of other digital marketing tools.
The combined cost of these tools can be prohibitive for owners of small and medium-sized businesses. However, when you hire a digital marketing agency, your agency will more than likely possess all the tools necessary to facilitate an effective digital marketing campaign for your small business.
What to Do Next
You have too much invested in your small business to leave your marketing efforts to guesswork. You are much better off putting your trust in a reputable digital marketing agency.
Hooked Marketing is a Florida-based digital marketing agency that specializes in website design, AdWords management, and organic SEO. Experience is one of the main benefits of hiring a digital marketing agency. Hooked Marketing has gained the experience you need through the implementation of hundreds of marketing campaigns and web designs in their 14-year history.
You can obtain a free marketing analysis from Hooked Marketing by clicking here.