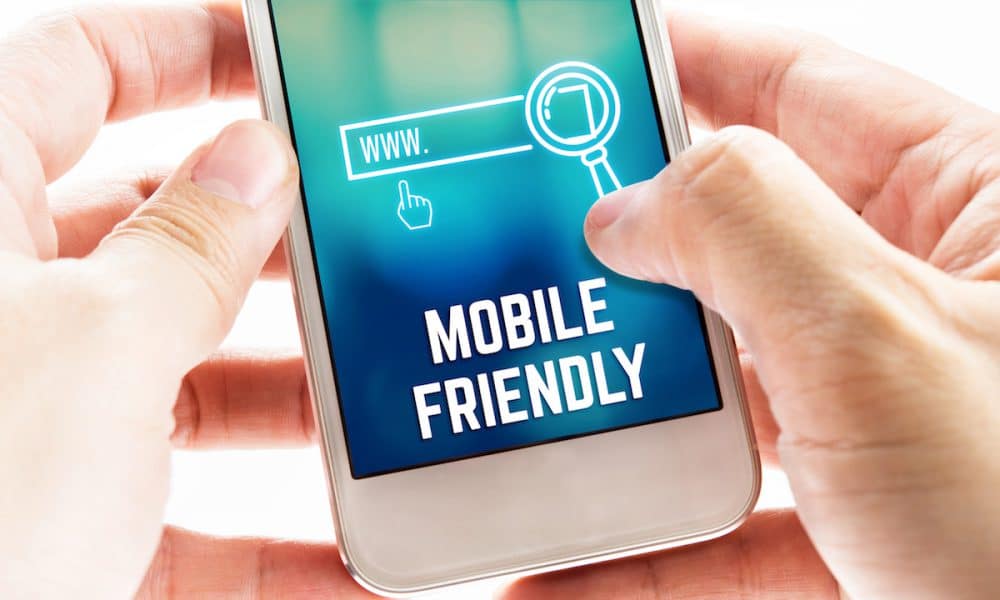 "In the USA, 94% of people with smartphones search for local information on their phones. Interestingly, 77% of mobile searches occur at home or at work, places where desktop computers are likely to be present.
Mobile is critical to your business and will continue to be so – whether you're blogging about your favorite sports team, working on the website for your community theater, or selling products to potential clients. Make sure visitors can have a good experience on your site when they're visiting from their mobile devices," explains Google!
Is your website mobile-friendly?
Smartphones are changing the world. Almost everyone has smartphones with them, constantly looking for information and communicating. The number of smartphones is starting to surpasse the number of personal computers. That is why having a mobile-friendly website has become a critical part of having an online presence.
Website mobile-friendly test
Take this Mobile Friendly Test by Google to see if your website is mobile-friendly. If it isn't, you need to consider changing that quickly.
A web developer can take care of that for you.
Why is it important?
Here are the reasons why you need a mobile-friendly or "responsive" website:
Required by Google for SEO purposes
Faster load time
Improves visibility on Search Engine Rankings
Increase of sales and conversion rate
Extremely flexible
It supports the multi-Device User
Responsive sites helps combat a high bounce rate
Easier to navigate
Improves user experience
Builds credibility
Easier for subscribers to read on both devices – desktops and mobile
Text, images, and buttons automatically adjust to fit
Multi-column layouts adjust to a single column
Content is easy to access with both a mouse and a touchscreen
Google actually penalizes websites that are not mobile friendly, by giving priority ranking to websites that are mobile friendly.
If your site is not mobile-friendly it is hurting your business two ways:
Search engine rankings and
Turning prospective customers away
Improving your website
If your website is not mobile-friendly or you just aren't satisfied with the results (or lack of results), it is time to talk with a quality web developer. They can review your site and make suggestions on improving it or simply convert your site and make it fully responsive or mobile-friendly to fit into Google's guidelines to improve your SEO.
Contact Hooked Marketing to help you get more clients and visibility for your business. If you haven't entered into the website blog arena, or you do not have time to write and post consistently to get good results, give us a call at 727-333-5270 to discuss how we can help you.
Hooked Marketing is based in beautiful Florida just north of Clearwater & Tampa Bay in Palm Harbor. Specializing in marketing, more specifically Organic SEO, AdWords Management and Website Design. When hiring a local marketing team, you look for experience. Hooked Marketing has experience acquired from hundreds of web designs and marketing campaigns managed over the past 14+ years. Need help setting up a website for your business? Contact us today to get started.