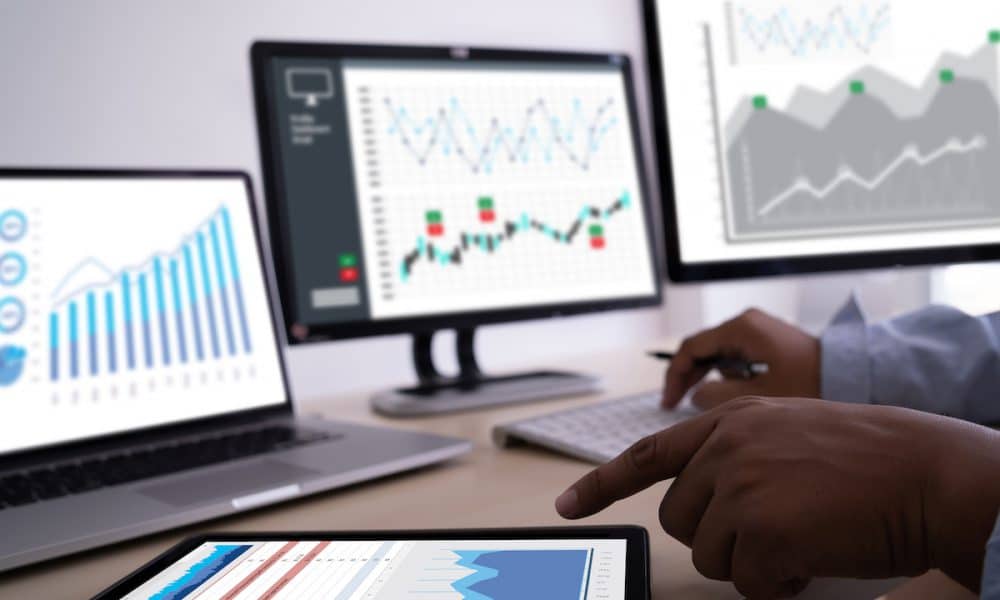 If set up correctly, your Website can be a very powerful marketing tool to learn information about your clients, reach more people, promote your products and services, and learn about your client demographics.
When you hire a Website Developer, make sure that they are also experienced in SEO and marketing? It's great to have a beautiful website that looks good, but you need the knowledge of marketing and Search Engine Optimization to utilize your Website on the internet fully. There are many plug-ins that can be incorporated for SEO purposes, and you'll want a powerful Analytics tool to give you SEO reporting information.
Analytics Reports
With an Analytics Program couple with Google Analytics, you can track valuable data to determine if your online presence is growing and what techniques are working. Each month your Website Professional should be sending you a technical detailed SEO report and discussing the results with you.
These are some of the analytics that will be on the analytics report:
Website Traffic
On a website, web traffic is the amount of data sent and received by visitors. The website traffic sessions will be broken up by percentages in each of these categories:
Organic Search
Paid Search
Social Media
Direct
Referrals
Pages Per Session
Average Session Duration
Bounce Rate
Pageviews
It will also show you how many people are viewing your Website and what device they are using:
Google Adwords
In the analytics, you will be able to review any Google Adwords activity based on:
Google Ad Clicks
Google Ads Average CPC
Google Ads Cost
The activity can be viewed per month, quarter, and year and can be compared to other years of the same time period to show if the activity has increased or decreased.
Google My Business
It is essential that you set your business up on Google My Business so people can find you on the internet. It helps with your visibility and SEO.
On the analytics, it will show you:
Google My Business Search vs. Map Views
Google My Business Direct vs. Discovery Searches
Clicks to your Website
Phone Calls
New Reviews
Social Media
If you are using Facebook, Instagram, LinkedIn, Twitter, and YouTube and link it in Analytics program, you will be able to track each social media account in these categories:
Blogs
Your analytics program will also show you how many people are clicking on your blogs from your Website, which assist your SEO as well.
Backlink Analytics
See how many backlinks you have and the flow of each one. It will also let you see the percentage of text vs. image links. Get information in each of these categories:
Summary
Links
Referring Domains
Anchors
New
Lost
Manager
Competitor Analysis
Compare your data to your competitors. Work with your Website Developer to set this up and report on the results.
Keyword Metrics
Review each keyword with metrics like search volume, total results, page authority, domain authority, and total backlinks. Your dedicated SEO dashboard will let you get clear metrics.
Rank Tracker
Review the local and global keywords for your SEO campaigns. Accurate rank tracking is updated daily.
Give Jeff Smith of Hooked Marketing today at 727-333-5270 to discuss your Website SEO and marketing.
Contact Hooked Marketing to help you get more clients and visibility for your business. If you haven't entered into the website blog arena, or you do not have time to write and post consistently to get good results, give us a call at 727-333-5270 to discuss how we can help you.
Hooked Marketing is based in beautiful Florida just north of Clearwater & Tampa Bay in Palm Harbor. We specialize in marketing, more specifically Organic SEO, AdWords Management, and Website Design. When hiring a local marketing team, you look for experience. Hooked Marketing has experience acquired from hundreds of web designs and marketing campaigns managed over the past 14+ years. Need help setting up a website for your business? Contact us today to get started.