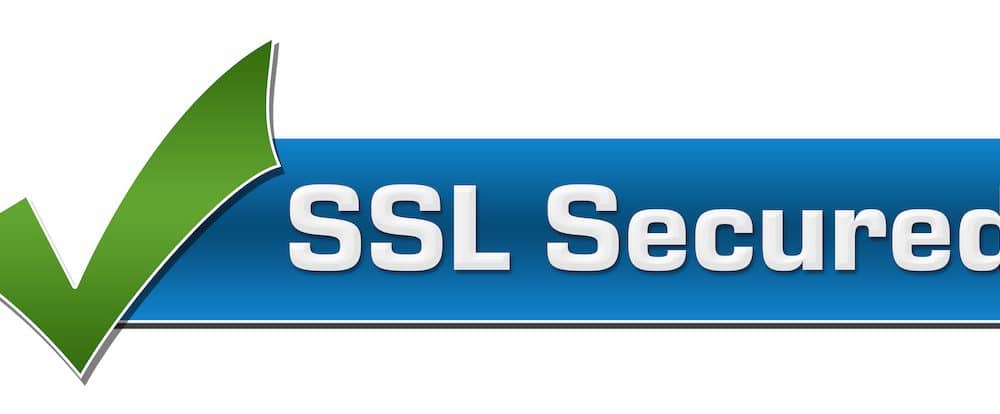 You thought you heard all of the acronyms out there? Well, there is one acronym you may not know, or you may have heard of it but don't understand it? It is called SSL. If you have a website, it is crucial to educate yourself about a SSL Certificate.
What is a SSL certificate?
SSL Certificates are small data files that digitally bind a cryptographic key to an organization's details. When installed on a web server, it activates the padlock and the https protocol and allows secure connections from a web server to a browser.
In layman terms, WITHOUT a SSL Certificate, any computer can see your credit card information, usernames, social security numbers, passwords, etc. The certificate makes sure that the data is unreadable.
What does SSL stand for?
SSL stands for Secure Sockets Layer. It's a protocol used to encrypt and authenticate the data sent between an application (like your browser) and a web server. This leads to a more secure web for both you and the visitors to your website.
Why do I need a SSL certificate?
The primary reason why SSL is used is to keep sensitive information sent across the Internet encrypted so that only the intended recipient can access it. This is important because the information you send on the Internet is passed from computer to computer to get to the destination server.
Are SSL certificates necessary?
If your website doesn't collect sensitive data, like credit cards or social security numbers, you may not have needed a SSL certificate in the past. However, with the new browser notifications, it's now essential to ensure every website has a SSL certificate and is loaded via HTTPS.
Should I have one with an eCommerce website?
A SSL is a must have when operating an eCommerce website to protect all of the confidential information.
What are the benefits?
The benefits of securing your website with SSL Certificate are:
Encrypts sensitive information on your website.
Protects you from cybercriminals and hackers. It is mandatory to your website accessible through https connection. It provides security to your data.
DV SSL certificates improve your Google search ranking. Google search recognizes sites with SSL certificates installed and rewards them with higher search results ranking than sites that don't have a SSL certificate.
Increase in traffic and sales. According to a Certificate Authority (CA) Security Council study, only 2% of customers proceed past an "untrusted connection." A DV SSL cert prevents these types of security errors that drive customers away.
Builds trust and brand power. You can see the lock icon and green address bar that tells you the site is trusted for transactions.
It helps to establish a secure connection between the client and the server through the secure protocol HTTPS.
How do I know if I have a SSL?
Look at the address bar on the search engine.
If you see a closed lock, that means you have a SSL certificate.   

If you do not have a SSL certificate, you will see "Not Secure".

Where do I get a SSL?
GoDaddy, Bluehost or any other hosting company provides SSL.
What is the cost?
Blue host offers a free SSL and GoDaddy charges $80 per year.
If you need help building your website or advice on securing your site with a SSL certificate, give Hooked Marketing a call at 727-333-5270.
Contact Hooked Marketing to help you get more clients and visibility for your business. If you haven't entered into the website blog arena, or you do not have time to write and post consistently to get good results, give us a call at 727-333-5270 to discuss how we can help you.
Hooked Marketing is based in beautiful Florida just north of Clearwater & Tampa Bay in Palm Harbor. Specializing in marketing, more specifically Organic SEO, AdWords Management and Website Design. When hiring a local marketing team, you look for experience. Hooked Marketing has experience acquired from hundreds of web designs and marketing campaigns managed over the past 14+ years. Need help setting up a website for your business? Contact us today to get started.