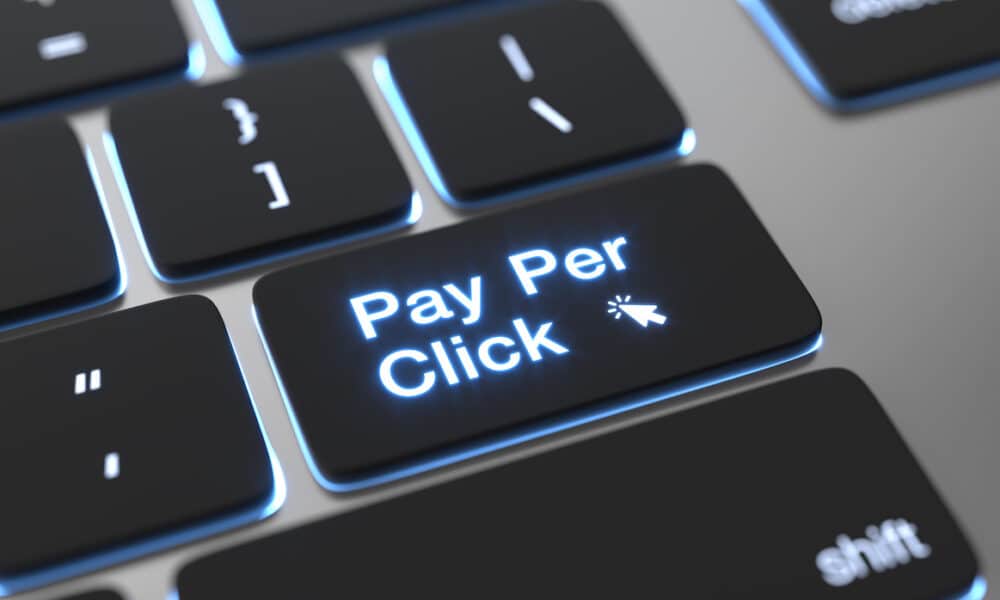 Are you a small business looking to make a bigger presence online? While organic SEO is essential to your digital marketing strategy, it doesn't always provide lightning-fast results. That's why some turn to PPC advertising for small business, implementing a balance of paid and organic search techniques. This is a great way to hook more customers for many different types of businesses. Hooked is here to show you the ropes of PPC and help you create your own successful campaign!
What is Pay-Per-Click Advertising?
PPC operates on a simple principle: advertisers bid on keywords relevant to their business. When customers search for those keywords, the ads are displayed. What makes PPC truly remarkable is that advertisers only pay when users click on their ads, ensuring that every penny of your budget is utilized effectively.
Exploring PPC Platforms: Unleash the Power of Google Ads, Bing Ads, and More
In the vast landscape of PPC advertising, numerous platforms offer diverse features and target different audiences. Google Ads is the industry giant with an extensive reach. Meanwhile, Bing Ads offer a distinct user base along with social media ads. No matter what platform you choose, you can create highly targeted campaigns. Understanding the various platforms will empower you to make informed decisions about where to invest your advertising budget.
Some PPC platforms include but are not limited to:

Google Ads
Facebook Ads
Microsoft Advertising
LinkedIn Ads
Twitter Ads
Pinterest Ads
Instagram Ads
Mastering Keywords and Bidding Strategies: Your Path to PPC Success
The success of any PPC campaign lies in selecting the right keywords and implementing effective bidding strategies. But how do you know the right approach to bidding without maxing out your budget? One place to start is understanding the types of bidding strategies and how they work.
Bidding strategies that allow you to balance budget allocation and ad visibility, maximizing the return on your investment. There are several approaches to consider.
Popular bidding strategies include:

Manual Bidding: With manual bidding, advertisers set and adjust their bids manually. It allows for greater control over individual keyword bids and budget allocation.
Automated Bidding: Automated bidding strategies use algorithms to automatically set bids based on predetermined goals and data. They leverage machine learning to optimize bids for maximum performance.
Ad Position Bidding: Advertisers can target specific ad positions on search engine result pages. You can adjust bids to maintain or improve ad positions, such as being in the top three positions.
Setting the Stage: Identifying Clear Goals for Your PPC Campaign
Before diving into the world of pay-per-click (PPC) advertising, it's essential to define clear goals that align with your business objectives.
Whether your aim is to generate leads, drive sales, increase website traffic, or promote brand awareness, having a well-defined goal will help shape your entire PPC strategy and ensure that you measure success effectively.
Here are a few common PPC goals for small businesses:
Lead Generation: The goal of a lead generation PPC campaign is to capture contact information from potential customers, such as email addresses or phone numbers. This helps build a database of prospects for future marketing efforts. PPC is an excellent way for businesses to improve their lead generation efforts.
Brand Visibility: Brand visibility campaigns focus on increasing brand awareness and exposure. The objective is to reach more potential customers. You can also improve brand recognition through ad impressions and clicks.
Website Traffic: Some PPC campaigns are designed to drive more traffic to a website or specific landing pages. The goal is to increase the number of visitors, which can lead to higher engagement, conversions, or other desired actions.
Hitting the Bullseye: Defining Your Target Audience and Creating Buyer Personas
Do you really know your customers? This makes a big difference to the success of PPC advertising for small business. To maximize the effectiveness of your PPC campaigns, you need to identify and understand your target audience. You can do this by:
Conducting market research to gather insights about your target audience
Defining demographics, psychographics, and behavioral traits of your ideal customers
Creating buyer personas that represent different segments of your target audience
Understanding the pain points, motivations, and preferences of your buyer personas
Using customer feedback, surveys, and data analytics to refine your buyer personas
The Perfect Match: Aligning Campaign Objectives with Target Audience Needs
To drive success with your PPC campaigns, it's crucial to align your campaign objectives with the needs and preferences of your target audience. But how exactly do you accomplish this? Here are some places to start:
Analyzing the challenges, goals, and pain points of your target audience
Crafting ad messaging that addresses the needs and desires of your audience
Utilizing audience targeting options on PPC platforms to reach the right people
Tailoring your landing pages and website content to provide a seamless user experience
Testing and optimizing your campaigns based on audience feedback and data insights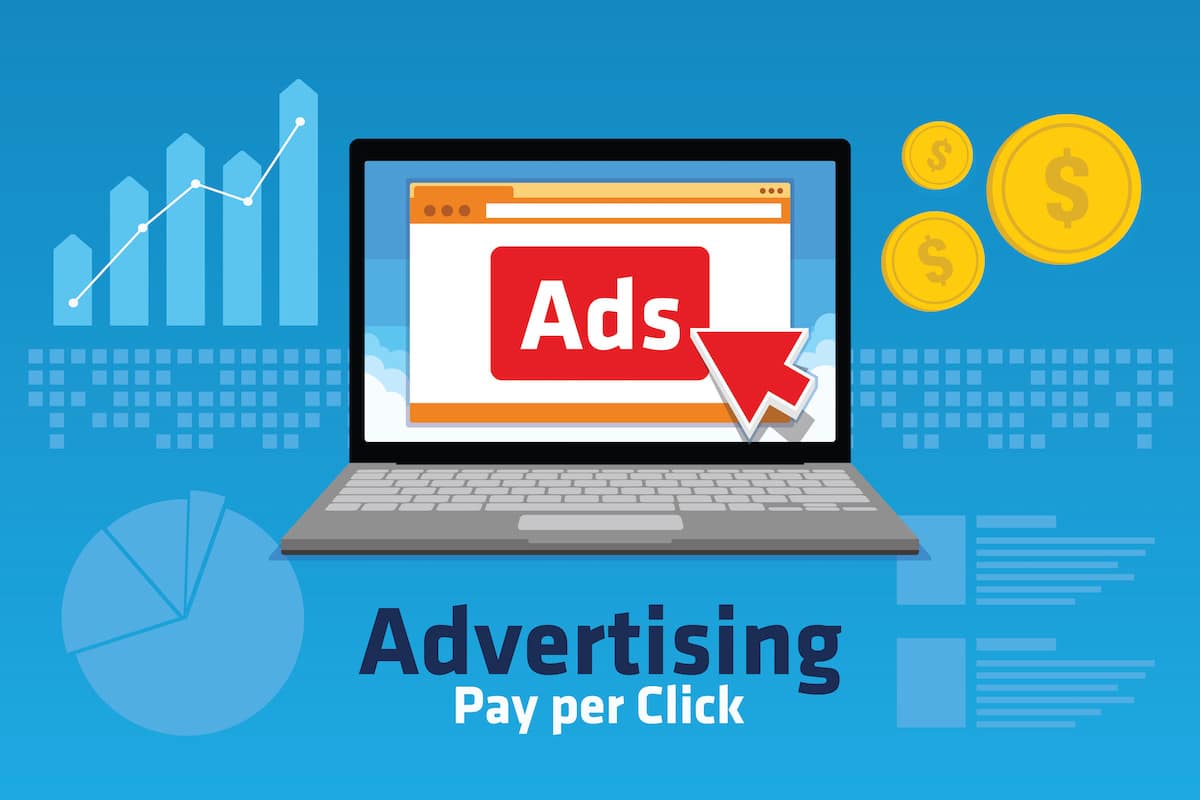 Unveiling the Goldmine: Conducting Thorough Keyword Research for PPC Success
The world of keyword research is vast and everchanging. Competition and cost-per-click fluctuates, sometimes by the day. Google Keyword Planner, SEMrush, and other tools can help you determine the best keyword to choose. By uncovering the right keywords, you can enhance the visibility of your ads, drive targeted traffic, and ultimately achieve better campaign results.
In the world of PPC advertising for small business, relevance is key. You'll want to choose keywords with the correct intent, ensuring that your customers are ready to buy now. There are three types of keyword intent: commercial, information, and nabigational. The key is to choose terms twitch a hgh purchase intense or indicating specific actions (e.g., "buy," "sign up," "request a quote").
Conversion Tracking and Keyword Performance
Conversion tracking is vital for understanding the effectiveness of your PPC campaigns and optimizing for success. By properly setting up these tracking codes, you can gain valuable insights into user behavior, measure key metrics, and make data-driven decisions to improve campaign performance.
Where to place tracking codes
The most common places for tracking codes are Google Analytics and Facebook ads. The best approach for doing this is to hire a digital marketing company to help you. Setting it up can be tricky, especially if you do not have any experience with Google Analytics or Facbeook Meta Suite.
Don't forget that before tracking keyword conversations, you'll need toverify and test the functionality of tracking codes. This is to ensure to accurate data collection. This is important for seamless campaign monitoring and avoiding unnecessary spending.
What Metrics Matter in PPC Advertising for Small Business?
To gauge the success of your PPC campaigns, tracking key metrics is essential. For best results, expect to monitor click-through rates (CTR), conversion rates, cost per acquisition (CPA), and more. Understanding these metrics will provide you with valuable insights into the performance and profitability of your campaigns.
Basic metric terminology for PPC
Click-through rates (CTR): CTR refers to the percentage of people who click on a specific link or advertisement compared to the total number of individuals who view it. It is a measure of the effectiveness of an ad or promotional material in generating interest and engagement from the audience.
Conversion rates: The percentage of website visitors or users who complete a desired action or goal, such as making a purchase, filling out a form, or subscribing to a service. It measures the effectiveness of a marketing campaign or website in turning visitors into customers or leads.
Cost per acquisition (CPA): Average cost required to acquire a new customer or lead. It is calculated by dividing the total cost of a marketing campaign by the number of acquired customers or leads. CPA helps businesses evaluate the efficiency and profitability of their marketing efforts, as it provides insight into the costs associated with acquiring new customers.
Always be Analyzing Your PPC Campaign
PPC is anything but set-it-and-forget-it. In fact, analyzing campaign data is a crucial step in maximizing the effectiveness of your PPC efforts. Some examples of PPC campaign analysis include the following:
Identifying underperforming keywords or ads based on conversion data and metrics
A/B testing different variations of ads and landing pages to optimize performance
Adjusting bidding strategies and budget allocations based on data-driven decisions
The importance of ongoing monitoring and analysis to adapt to changing market dynamics
Hook New Customers with PPC Advertising for Small Business
Are you looking to leverage the power of PPC advertising? If you are a small service-based business, Hooked Marketing is happy to help. We help business owners generate more leads with PPC campaigns. Please contact us today to get started!