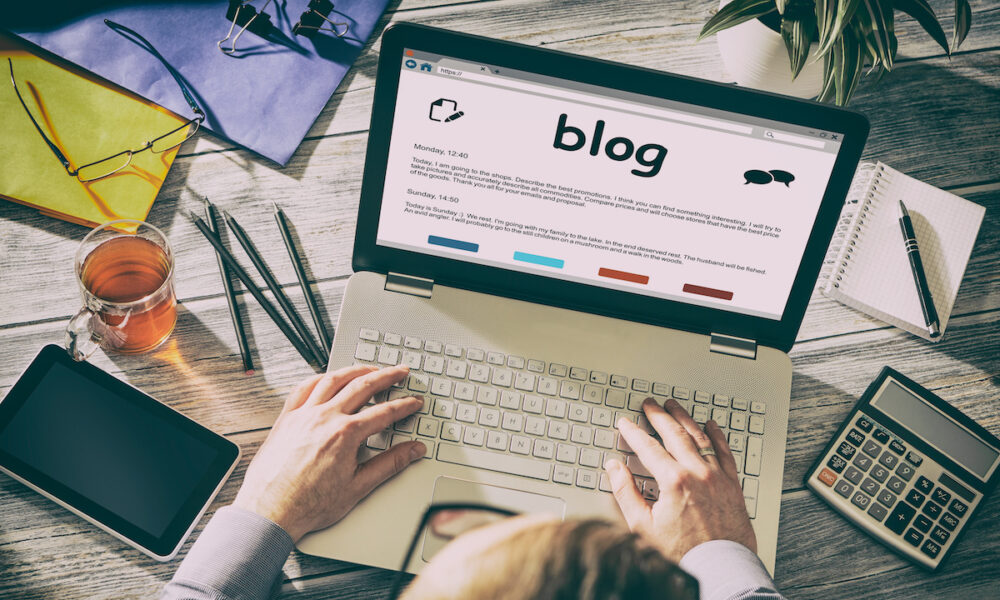 Ten years ago, business blogs were just becoming mainstream. Blogging as a content strategy was rarely implemented, and a lot of companies only blogged when the moment hit them.
Some brands were ahead of the times and devoted a day or two a week to pop in and write a paragraph or two.
After all, for the most part, blogs were mostly seen as personal online diaries on places like Livejournal and Blogger.
Today, blogging and content marketing has become a marketing investment by many. In fact, a recent study has shown that 91% of companies use some form of content marketing — blogging is included in that mix.
As you can see, blogging is a big deal in 2021. There are reasons why businesses spend big bucks to maintain their blogging efforts (57% of companies acquire a new customer from their blog, just to name one). There are risks with not blogging for your brand, and they might be bigger than you think.
Brands That Don't Blog Lose Money to The Competition
We mentioned that only 9% of companies do not blog or use some form of content marketing. That means there's a good chance that your competitor is already a step or two ahead. Your competitors are writing their way into the wallets of your customers — customers that could have been yours.
Blogs can be extremely influential, especially in the buying decision part of the sales cycle. Your product display can be beautiful and its description can be perfectly crafted. However, a product page might not be enough of a final push to influence that customer to buy. Your blog can highlight what makes your products stand out and why you are the solution to your customers' needs.
If you don't reach your customers through your company blog, your competitor will do it for you.
Businesses That Don't Won't Hook New Generations of Customers
Your customers won't stay the same age forever. As society grows and adapts to the ways of the digital age, it's almost expected that businesses will make an effort to blog and offer top quality content to their customers.
Just as Google and social media is becoming a way of life, it won't be long until new customers will expect fresh content to be available on your site on a regular basis. Whether your customer is just learning about your product or they are getting ready to buy, the company with strong content has an edge.
Blogging as a Content Strategy: Losing Out on SEO Value
SEO in 2021 is not the same as it was in 2011. Gone are the days of using shady tactics to score a #1 spot on Google. Today, SEO is heavily weighed by trustworthy and helpful content.
The reason that blogs provide a boost in SEO is because Google values fresh content. As we just mentioned, SEO in 2011 wasn't as much about content as it was about hitting the right keywords. Not only would companies hit the right keywords, but they'd do it in excess to the point of keyword stuffing.
After a while, businesses started getting in trouble with Google for using this method. In 2021, keyword stuffing will put you on the fast track to Google's penalties.
Play it safe with SEO by blogging regularly with valuable content. Your Google rankings will rise while giving your traffic flow a natural boost.
Businesses That Don't Blog Miss Out on Social Interaction
When you think of social interaction with your customers, naturally you think about social media platforms such as Facebook and Instagram. While there really is no replacement for classic social media platforms, blogs also offer social interaction that packs a punch.
Why? First, blogs are a perfect starting point for kicking off a conversation. Whether your topic shares a strong opinion or adds a new twist on your services and products, your audience can easily give you feedback in your blog comments. You can carry on conversations with your customers without even leaving your website.
Furthermore, your blog posts give you content to post on your Facebook and even Google my Business accounts. If you use social media but never know how to start a conversation, your newest blog post will give you something to talk about every time.
Did you know that you can also get blogging ideas from your social media platforms? When you're struggling for topics, consider the questions that customers ask you on social media. You can turn these questions into blog posts while having a steady stream of topics at hand.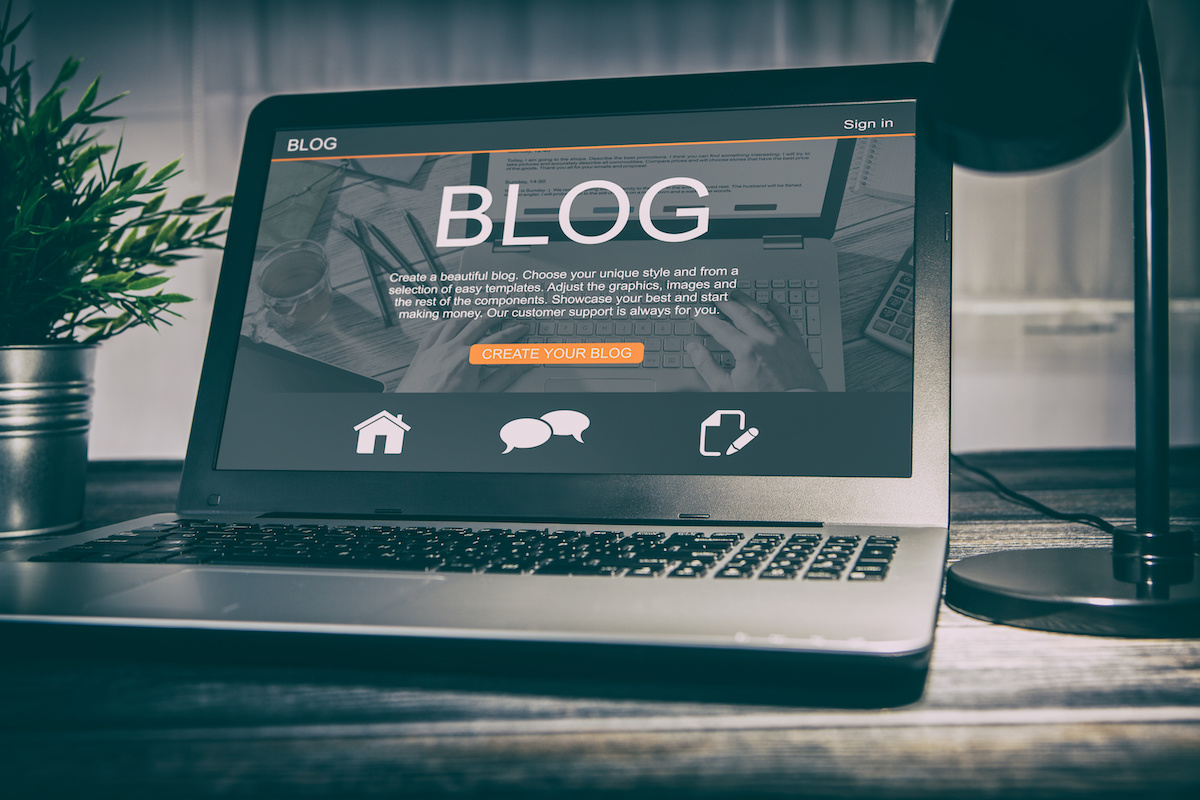 Brands That Don't Blog Miss Out on … Well, Branding
Chances are you are concerned about establishing your brand and making a name for yourself. In order to earn a spot as an industry leader, you must have a voice. What better way to project that voice than through your own company blog?
Thought leaders blog for a lot of reasons. Their ideas are advanced and they have a lot of valuable and useful information to share. Unlike companies that hide their information in fear of competition stealing their game, the big brands know that blogging with helpful information is magnetic. It attracts customers because they realize you are genuinely interested in helping them with your needs.
Keep in mind that branding is not exactly the same thing as marketing!
Marketing vs. Branding:
Marketing is used to promote actual products or services. It is the act of pushing your products onto the market and reaching your audience with your offers. While your company name is commonly used in marketing and advertising strategies, branding is its own entity.
Branding acts as a magnet that pulls customers toward you due to your credibility, as well as your proven track record of delivering what is expected of you. In order to sufficiently brand yourself, you must create a strategy that accurately delivers your message and builds relationships with customers.
There are a lot of ways to brand your business, and blogging is a window of opportunity that you don't want to pass up.
Brands That Don't Blog Won't Experience Its ROI
Blogging isn't about standing on your soapbox and yelling your opinion from the rooftops. Blogging is an actual marketing tool that can give you a big bang for your buck. This means, if done right, you can absolutely make money from your business blog.
Blogging ROI is generated from several aspects. Your ROI can consist of inbound traffic numbers, lead generation and lead-to-sales conversions. While it all comes down to making money, companies make their money with blogging in different ways. It's all about tracking the numbers and finding what works best for you.
Even though every company is different, almost every company can benefit from blogging in some way. Whether you are B2B or B2C, your customers need leaders who provide informative and helpful content. You can do this with your blog and satisfy the needs of your audience, while reaping all of blogging's benefits along the way.
It's also essential to know that blogging won't always yield an immediate monetary gain. Starting a blog is like planting a tree that grows over time. As time and content accumulate, you will find that your blog works as a cash-making marketing tool as you sleep.
Blogging as a Content Strategy: Best Practices for 2021
Blogging as a content strategy, or at least part of the strategy as a whole, is incredibly beneficial to both B2B and B2C businesses.
Put the following best practices can yield even more bang for your buck. Consider implementing the following advice:
One of the most important elements of blogging is sticking to a consistent schedule. Choose a realistic number of times each month that you can publish a blog.
Don't overcommit to the number of blogs that you can write each month. This will lead to burnout and giving up on the blog entirely.
Use photos in your blog to break up the text while providing visual interest.
Make sure to use proper header tags for SEO purposes.
Include internal and external linking on each blog.
Select a keyword before you begin writing. This will help you keep your blog topic on point as you go along.
Remember to add a call-to-action to each blog. This is a step that many businesses do not include! It's the best way to hook customers and get them to take action.
Hook More Customers with Blogging as a Content Strategy
Ready to get started with blogging as a content strategy? We are here to help you hook new customers with the power of blogs. Contact us today to get started!