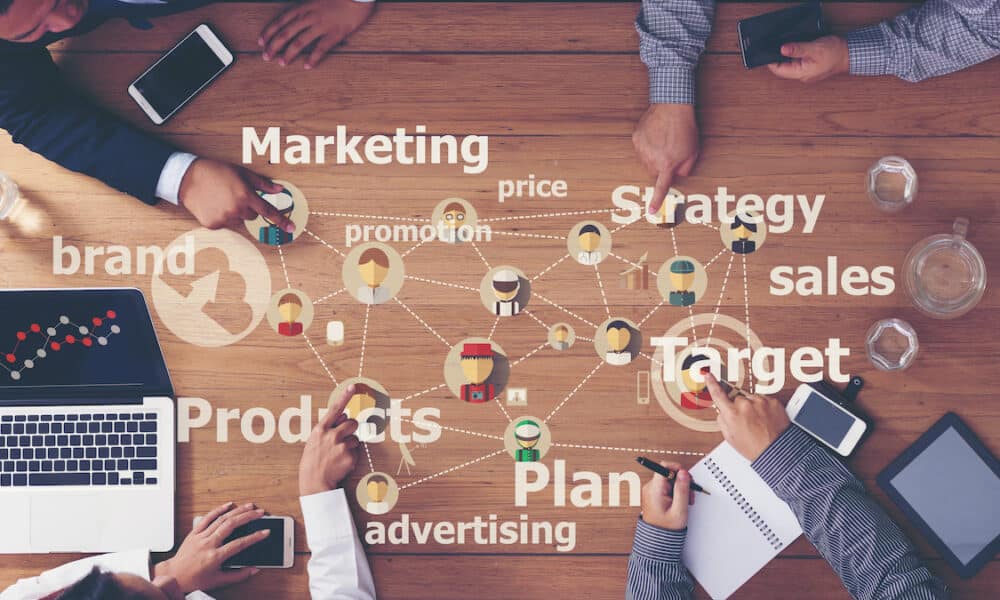 There's been whispers, rumors and warnings of a recession over the last year or two. While we thankfully are not currently in a recession, it's useful to plan ahead if and when a tough economy arrives. Small businesses often grapple with dwindling sales and a shrinking customer base during a recession period. But the good news is that a well-planned online marketing strategy can be your beacon.
A smart online marketing strategy can draw in customers, solidify your brand, and ensure steady growth. Let's talk about how to hook more customers with a winning online marketing strategy even when the economy doesn't seem to be in your favor. Hooked is here to help!
Get Every Review You Can
In today's digital age, consumers are smarter and more discerning. Up to 95% of people read reviews before making a purchase. The truth is that a single positive review can tip the scale in your favor, while a negative one might deter potential customers.
Harnessing the Power of Satisfied Customers
Do you pride yourself in having a lot of happy customers? You're in luck! This is the time to take advantage and ask for reviews. Encourage your satisfied customers to leave reviews with simple directions. A small request after a transaction can often yield positive feedback.
Responding to Negative Reviews
Instead of shying away from criticism, address it head-on. Responding to negative reviews with a solution-focused attitude can turn detractors into advocates. Reputation management is very important!
Automating the Review Process with NiceJob
With the modern business landscape becoming increasingly fast-paced, automation is the key to staying ahead. Enter NiceJob – a tool designed to make the review collection process a breeze.
Seamless Integration: NiceJob can effortlessly integrate with your current systems, be it your CRM, sales software, or website. This ensures a streamlined process without any disruption to your current workflow.
Smart Review Reminders: Manually following up for reviews can be taxing. NiceJob automates this by sending gentle reminders to customers, increasing the chances of them leaving feedback.
Showcasing Stellar Reviews: The platform doesn't just help you collect reviews; it ensures the best ones are showcased effectively. With NiceJob, stellar reviews can automatically be featured on your website or shared across social media platforms, amplifying positive feedback.
Analytics at Your Fingertips: Track your review acquisition performance, gauge customer satisfaction, and derive insights on how to improve further, all within the intuitive dashboard of NiceJob.
Online Marketing Strategy: Focus on Local Google Rankings During a Tough Economy
Do you know where you rank on Google? Getting to the first page of Google is more competitive than ever, especially for the service industry. Be sure that you are diligent with your organic SEO strategy before there is trouble with the economy. We have some tips to help!
Optimizing Google My Business:
Are you properly using Google my Business? To optimize your Google My Business listing, you should:
Ensure your business details are updated, accurate, and complete. This includes your business name, address, phone number, website, hours of operation, and any other relevant information.
Regularly post updates to your Google My Business listing. You can post photos, videos, blog posts, or anything else that is relevant, interesting or helpful for your customers.
Engage with reviews on your Google My Business listing. This means responding to both positive and negative reviews, as well as any questions that customers may have.
Leveraging Local Keywords
Incorporate local keywords in your content, meta descriptions, and titles. For instance, "best coffee shop in Clearwater" will cater more to your local audience than "best Florida coffee." You want to be specific with geo targeting your keywords without sounding like spam. It's a fine balance!
Always keep in mind to write for humans, not search engines. When you're writing content, keep your target audience in mind. Write for humans, not search engines. If your content is well-written and informative, Google's algorithm will give you brownie points. Be sure to create content within Google's E-E-A-T guidelines.
Meanwhile, don't forget to promote your content. Once you've written your content, promote it on social media, eblasts, and more. The more people who see your content, the more likely it is to rank well in search engines.
By following these tips, you can naturally work keywords into your content and improve your chances of ranking well in search engines.
Take Photos of Previous Work
In an online marketing strategy, pictures are powerful. Photos of your past work can instantly build trust and encourage customers to contact you.
When it comes to photos, focus on quality over quantity. Prioritize high-resolution images that showcase your work's intricacies.
Leveraging User-Generated Content:
Encouraging your customers to share photos of products or services they've availed is a great way to foster trust and enrich your content arsenal. When customers share photos of your products or services, it shows that they are happy with them and that they trust your brand. This can be a powerful tool for building trust with potential customers.
Meanwhile, customer photos can be used to create high-quality content for your website, social media, and other marketing materials. This content can be more engaging and persuasive than traditional marketing materials, as it is authentic and comes from real customers.
Build a Trusted Brand
When the economy is tough, trust becomes a premium commodity. Building a trusted brand can set you apart from competitors and create loyal customers. But how do you build trust with your customers?
The first place to start is with consistent messaging. Ensure that your brand message remains consistent across platforms. This reinforces reliability.
Also, make it a priority to engage and educate. Use platforms like blogs, webinars, and social media to provide value to your audience. This positions your brand as an authority in the field.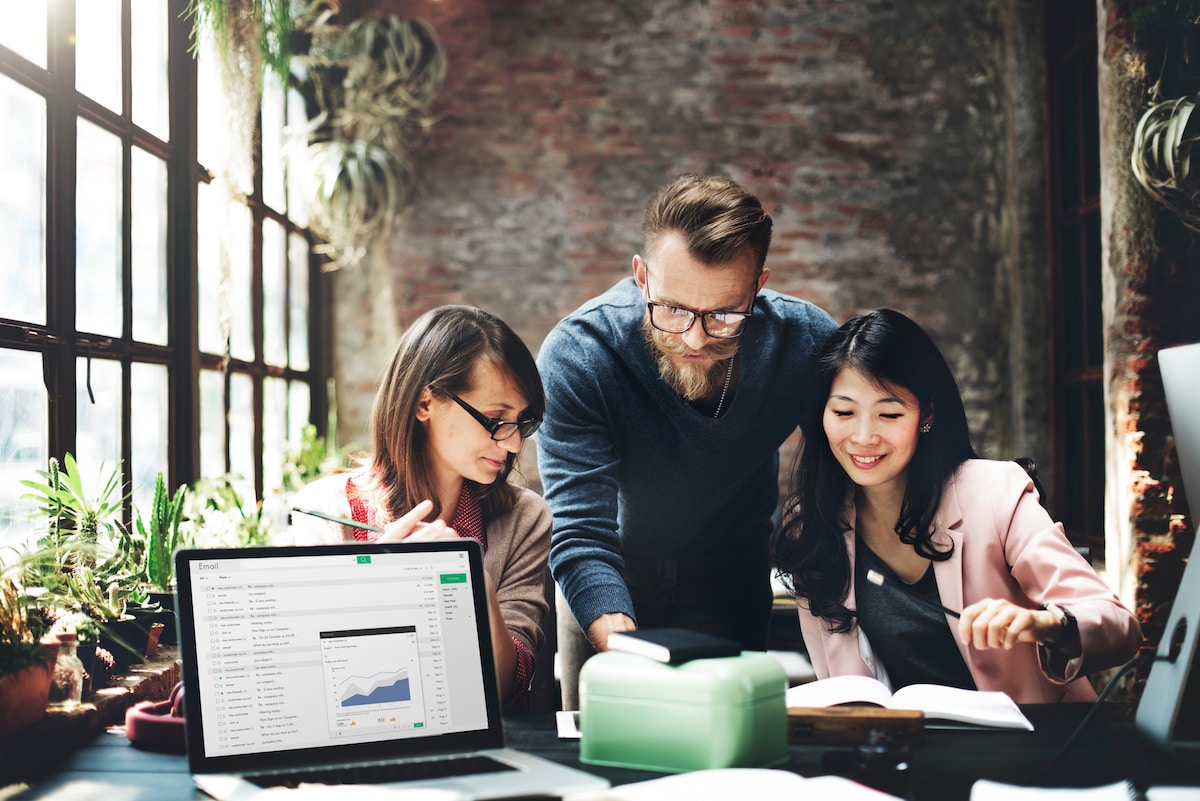 Keep Momentum Going with Organic SEO
Even in a strained economy, organic SEO remains a cost-effective method to ensure a consistent online presence.
Regular Content Updates
Regularly update your website with relevant and valuable content to improve its search engine ranking. Think about updating outdated blogs and even outdated website content.
Backlink Building
Cultivating relationships with reputable sites is a great way to improve your domain authority and SEO ranking. When other high-quality websites link to yours, it sends a signal to Google that your site is credible and relevant. This can help you rank higher in search results, which can lead to more traffic and leads for your business.
Best Ways to Build Backlinks
There are a few different ways to cultivate relationships with reputable sites. One way is to guest blog on their sites. This is a great way to get your name and brand in front of a new audience. When you guest blog, make sure to write high-quality content that is relevant to the site's audience.
Another way to build relationships with reputable sites is to participate in industry events. This is a great way to meet other professionals in your field and learn about new trends. When you attend events, make sure to introduce yourself to people and exchange contact information.
Furthermore, you can also build relationships with reputable sites by simply being a good neighbor. Comment on their blog posts, share their content on social media, and help them out in any way you can. When you are helpful and supportive, people are more likely to want to help you in return.
Consider Google Ads for a Boost in Exposure
When organic growth seems slow, Google Ads can provide an immediate boost, ensuring your services reach a wider audience. You'll want to use precise targeting options in Google Ads to reach your core audience.
It's also important to regularly review the performance of your ads. Adjust strategies and budgets based on what's yielding the best ROI. In a tough economy, you definitely don't want to spend more than you need to.
Hook More Customers with a New Online Marketing Strategy
Are you worried about a tough economy or recession on the horizon? Hooked can help create an online marketing strategy to help you bring in more customers. Be sure to contact us for a free SEO audit!