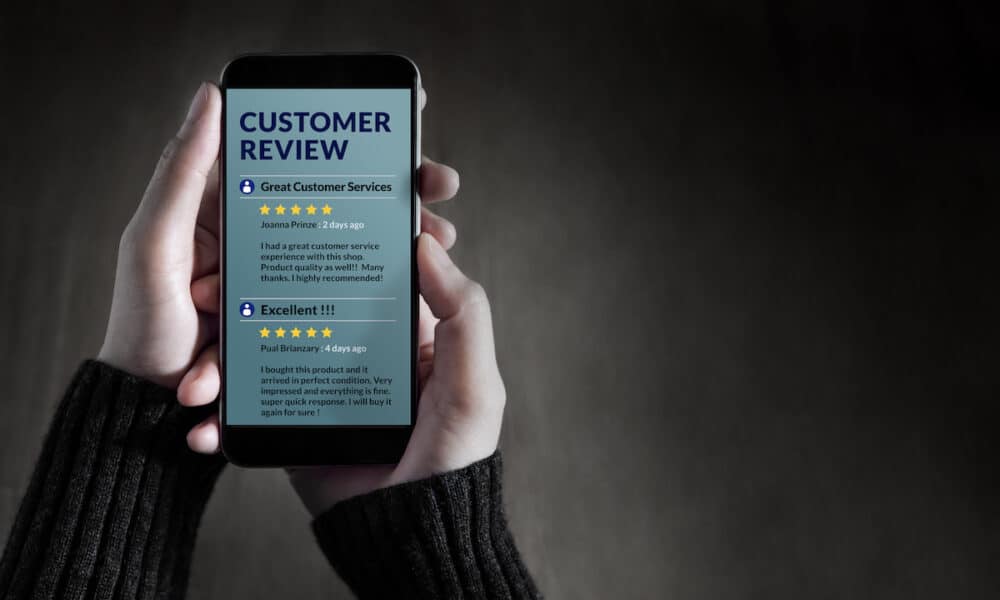 As a small, service-based business, you're wearing a lot of hats. When it comes to reputation management and review generation, this is one of the most important hats that you must wear daily. The truth is that the reputation of your service-based business can make or break your success. After all, 49% of customers trust online reviews as much as personal recommendations. This underlines the importance of a strong and positive online presence. But do you have a reputation strategy and review generation strategy in place for your business?
A well-executed reputation management strategy helps you shape public perceptions and maintain a favorable image. If you're looking to hook more customers, we can help you build a review generation plan that sets your business up for long-lasting success.
Understanding Reputation Management
At its core, reputation management is about maintaining a positive brand image, both online and offline. It involves a variety of tasks, including:
Generating reviews
Monitoring your brand's digital footprint
Responding to feedback
Promoting positive experiences.
A strong reputation management strategy is a proactive and responsive plan that anticipates potential challenges, addresses current issues, and capitalizes on positive client interactions.
Why a Reputation Management Strategy Matters for Service-Based Businesses
Service-based businesses thrive on the experiences they provide to customers. Unlike product-based businesses, they don't have physical goods to showcase. Instead, they rely heavily on the quality of their services and the impressions they leave on their clients.
By implementing a reputation management strategy, service-based businesses can ensure they are consistently providing high-quality services and promoting the resulting positive customer experiences.
Hook New Customers by Building Your Reputation Management Strategy: Key Steps
Developing a reputation management strategy is like baiting your hook before going fishing. It helps to promote happy customers and even hook some new ones. But where do you begin?
Reputation management and review generation don't need to feel overwhelming. With some easy steps, Hooked Marketing can turn your positive customer experiences into potent brand endorsements! Ready to turn your business reputation into a strategic asset? Let's get started.
Set Clear Goals and Objectives
Every effective strategy begins with clear goals. Are you looking to improve your online ratings, respond effectively to negative reviews, or showcase positive customer experiences? Defining what success looks like for your business is the first step toward effective reputation management.
Monitor Your Digital Footprint
Keep track of where and when your business is mentioned online. This includes review sites, social media, and anywhere else your customers may be talking about you. Regularly monitoring your online presence allows you to respond quickly to any feedback.
Set Google Alerts: Setting up Google Alerts for your business name will notify you when your business is mentioned online. This free service can help you stay on top of new content that involves your brand.
Check Review Sites Regularly: Sites like Google My Business, Yelp, and industry-specific review sites are crucial to monitor. Remember to check these regularly to respond promptly to any new reviews.
Engage on Social Media: Social media is a goldmine of customer opinions and feedback. Be active on your social media platforms and regularly check comments, tags, and mentions.
Follow Competitor Activity: Keeping an eye on your competitors can provide valuable insights. This can help you understand industry standards for online interactions and identify any opportunities or threats.
Encourage Customer Feedback: Actively seek feedback from your customers, be it through surveys or direct requests for reviews. This not only generates more content for you to monitor but also builds stronger customer relationships.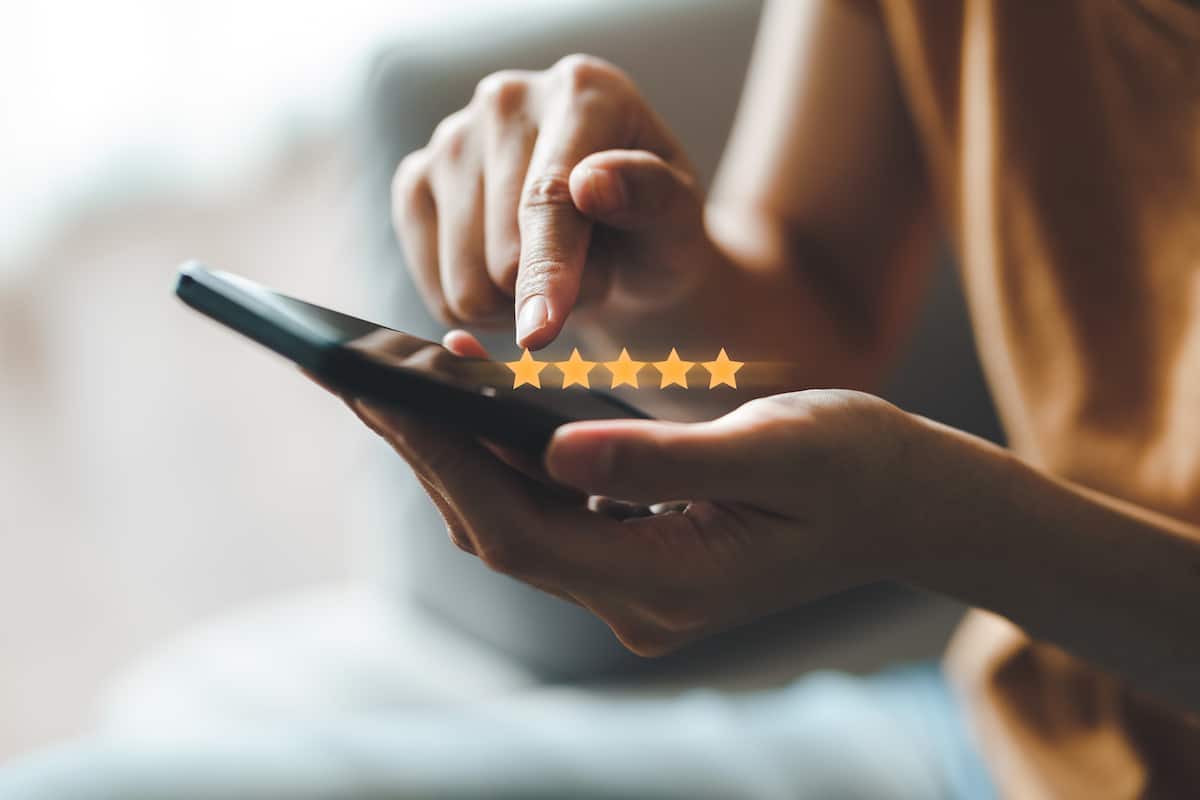 Engage with Your Customers
Responding to reviews, both positive and negative, demonstrates that you value customer feedback. Your responses should be timely, respectful, and aim to address any issues that arise. Whatever you do, don't ignore bad reviews! These need your attention and time as well.
Promote Positive Reviews and Experiences
Promoting positive customer experiences helps to attract more clients. This can be done by sharing positive reviews on your website or social media, and using them in your marketing materials. Don't forget to ask for customer testimonials as part of your video marketing strategy.
The Role of Review Generation in Reputation Management
Review generation is a critical component of any reputation management strategy. It serves as a two-pronged approach to managing your online presence and enhancing your brand image. Here's why review generation ties in so closely with reputation management.
Building Trust and Credibility
Today's consumers rely heavily on reviews when deciding where to take their business. According to BrightLocal's 2023 Local Consumer Review Survey, 76% of consumers regularly read online reviews for local businesses.
With a proactive approach to generating reviews, you give potential customers more reasons to trust your services. The more positive reviews you have, the more credible your business appears.
Showcasing a Positive Customer Experience
When customers have a positive experience, they're often more than willing to share it. Encouraging them to do so in the form of online reviews ensures these positive experiences are visible to potential customers. This process is called review generation. It's a critical part of reputation management because it's the most effective way to showcase real-life examples of your excellent service.
Providing Valuable Feedback
Online reviews don't just affect the perception of your business. Negative reviews can highlight areas for improvement, while positive ones can indicate what you're doing right. Using this feedback can help improve your services, further enhancing your reputation.
Mitigating Negative Reviews
Even the best businesses receive negative reviews from time to time. However, having a steady flow of new, positive reviews can help to dilute the impact of any negative ones. Regularly generating new reviews ensures that a single negative review doesn't define your online reputation.
Boosting SEO Rankings
Review generation also impacts your business's visibility online. Search engines like Google take into account the number and quality of your reviews. This means that actively generating reviews can improve your SEO, making your business more visible to potential customers.
Consider NiceJob in Reputation Management
Effective reputation management requires tools that simplify the process. NiceJob is an industry-leading platform designed for review generation and reputation marketing. It enables service-based businesses to easily gather and share customer reviews, boosting your brand's online reputation.
Incorporating NiceJob into your reputation management strategy not only simplifies review collection but also makes promoting your successes straightforward and effective. Its automated system helps you stay on top of new reviews, saving you time while helping you maintain a strong and positive online presence. Hooked Marketing is a proud NiceJob partner! We're happy to show you the ropes, just ask.
Hook New Customers with a Reputation and Review Management Strategy
Creating a reputation management strategy for your service-based business can significantly influence your success. It requires consistent effort, strategic planning, and the right partners like Hooked Marketing. We can help your business shine by helping generate more reviews online. Contact us today to get started!