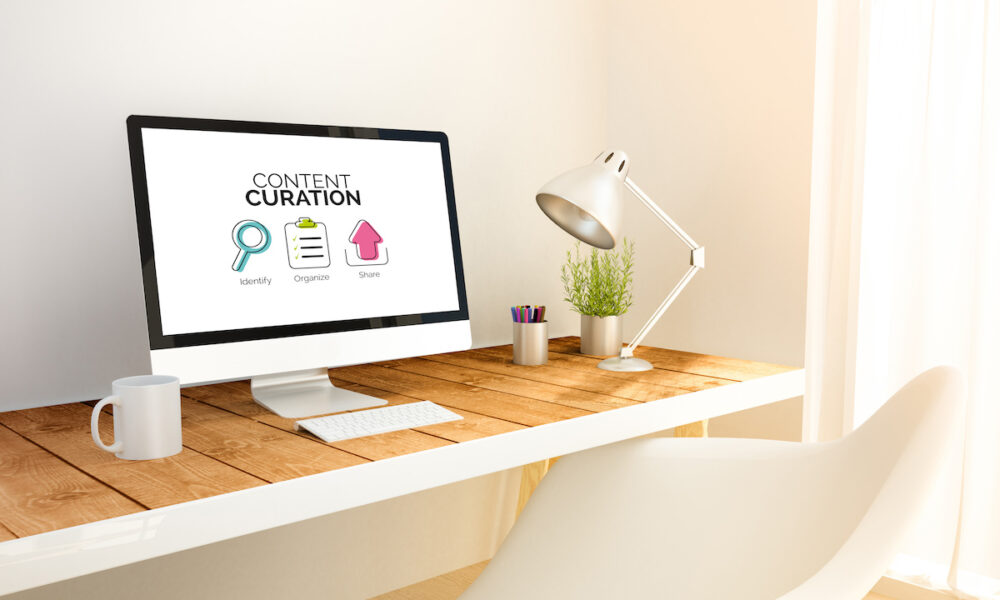 Content marketing and content curation serve many purposes. It allows you to establish a brand, build a reputation, reach your audience, and turn clicks into conversions. 
Content is a powerful form of digital marketing, but like anything else, there are stumbling blocks. Many small business owners wonder how to find time for content marketing. The answer to this hurdle lies within content curation.
Furthermore, content curation is booming in the world of content marketing, and with good reason. With the ability to gather limitless amounts of high-quality content, content curation can serve as a seed of growth in your content strategy. Content curation is not a fi­x-all solution to all of your content needs, but it is a great way to kick your current campaign into high gear.
As a small business owner, here are several content questions that you may find yourself asking about content marketing and content curation. 
Where Can I Find Topics That Are Specific to my Industry?
It can be difficult to find great content in your industry. Searching the Internet for hours on end is not an option for most small business owners. It is too time-consuming, and a lot of times you can come up empty-handed.
Content curation can help you find topics in your niche by focusing on your most relevant sources. Sometimes these sources can be social media, blogs, social Q&A sites like Quora, or even your competitors.
It might take a bit of time to find your best content curation sources. Once you do, it makes things easier in the long run.
How Can I Find the Time to Share Great Content?
Content creation takes a significant amount of time. This is why it's best to leave it to the professionals, who can produce quality content that saves you time.
Automated content curation tools are designed to pull your industry's best content into one convenient location. Instead of searching for content website-by-website, you can have all the content that you need at your fingertips.
Results are displayed within seconds, and you can cherry-pick the best content to share with your audience. Buzzsumo serves as an excellent tool for this.
Content Curation: Filling Up Holes in Your Content Calendar
Planning your content strategy ahead of time is best, but it doesn't help if you have nothing to fill it with. Thanks to content curation, you won't have a shortage in your social media calendar.
The key to this is curating content that is evergreen. Evergreen content doesn't have an expiration date, so you can schedule it on your editorial calendar without worrying about the content becoming irrelevant.
Content Curation is Great, But Your Own Ideas are Even Better
Coming up with original content ideas all the time can be a tough gig, but is recommended that 65 percent of your content originally comes from you. With that much pressure to create fresh content, how do you keep great ideas flowing?
Content marketing ideas are everywhere! Just remember, never swipe someone's idea and pass it off on your own; you can be inspired, but be sure to always remain unique.
How Do I Know What's Engaging?
It is a bummer when you think you have a bright idea for a blog post, only to have crickets chirping when you post it to your Facebook feed. Content curation can take the guessing out of the engagement factor, leading you right into content that clicks with customers.
Content curation leaves clues to what's engaging from several angles. First, you can browse blog posts to see the interaction between the writer and readers. From there, you can follow the social media trail to discover how many likes, shares, or re-tweets the content has drummed up.
Knowing what's popular ahead of time will ensure that you're sharing the hottest trending topics in your niche
How Can I Improve my Writing Style for Blogging and Content Creation?
Blogging is all about creating original content that will garner the attention of your audience. So it's not enough to just copy and paste another person's writing, you need to offer a unique perspective on something for people to be interested.
There are many different ways that you can improve your blogging skills, including reading more blog posts or books by other bloggers who've mastered their craft as well as checking out some online tutorials available at places like Udemy or Coursera.
Blogging has changed over time with new platforms such as Tumblr and Medium being used; however, there are still clear principles that should always apply when it comes down to what makes an article successful – namely having fresh ideas along with high-quality content that resonates with readership across demographics.
Your goal should be the following:
Bring value and solve problems – If you provide enough valuable information, your customers will remember you and come back for more.
Jazz it up- Long paragraphs of dry facts can get boring fast. Enhance your blog using facts and figures paired succinctly alongside graphs and data visuals.
Be authentic- Customers can spot a pushy salesperson a mile away.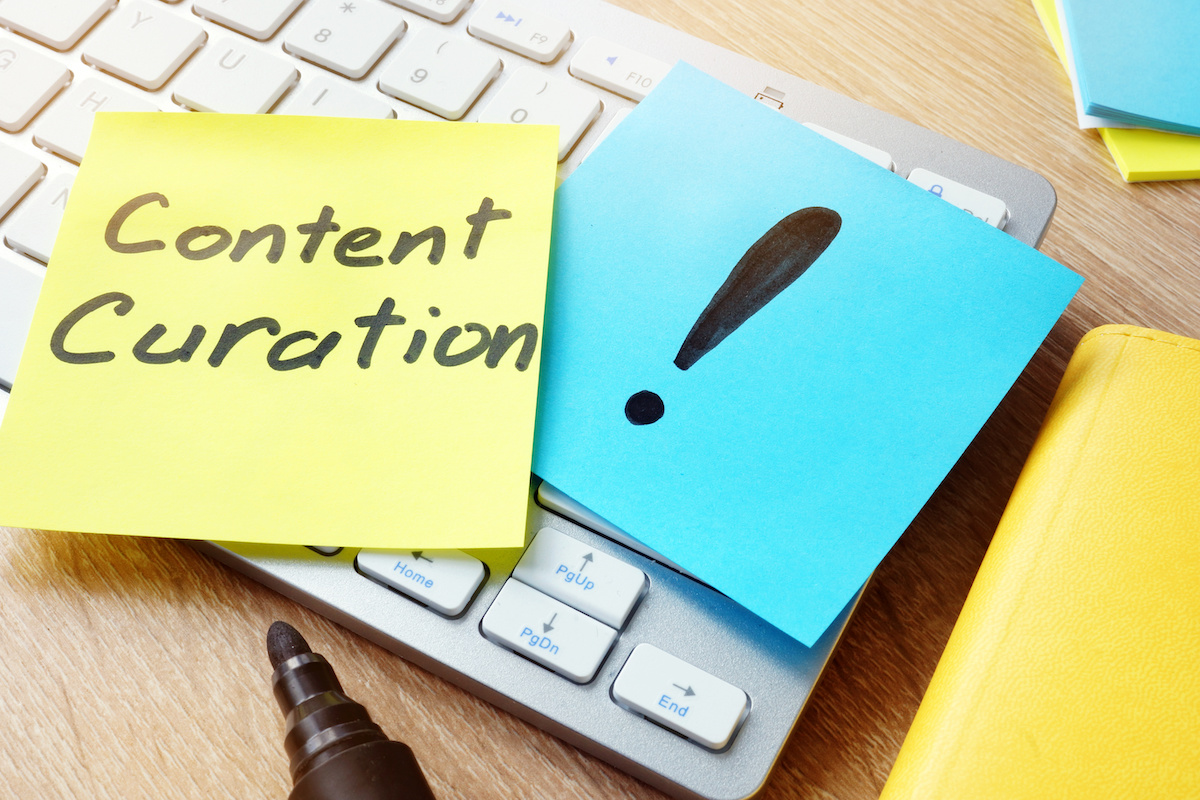 How Can I Establish Credibility Through My Content?
There are many ways to establish credibility through your content. You can do this by using a reliable source, providing facts and statistics to back up what you're saying, or by making sure that the information is backed up with research and data.
When you aim to establish credibility, you'll want to focus on using sources such as .gov and .edu websites. However, there are many other respectable websites that you can use too. One way to determine the credibility of your sources is by determining the domain authority score.
Domain Authority is a number between one and 100 that represents the strength of your website. The higher the score, the more trust it has from Google (which means better SEO).
This score can be found on Moz and gives a baseline for how well-known your source is. A higher number indicates more credibility, but just because one site has rank does not mean that other sites with lower numbers aren't credible too!
It's important to know how you can increase Domain Authority so that your webpage ranks higher on SERPS and is seen by many people. Here are some ways:
Create quality content for readers – this will attract links which in turn increase DA.
Find out what keywords work best for your industry or niche – use these words and phrases strategically throughout web pages to help with ranking.
Helpful Content Marketing Tips to Boost Search Engine Rankings
Content writers are always trying to think of new ways to create content that is fresh and engaging. This can get exhausting so a writer needs to take some time out to brainstorm or step away from their desk altogether.
It's important not only for your creativity but also so you can get an idea about what people want on the internet when they search for certain topics related to your niche market or industry.
The following tips will help boost ranking in Google's Search Engine Results Pages (SERP):
Use key phrases- Make sure all key phrases have been used once per article including variations such as synonyms, abbreviations, and misspellings. This ensures every possible variation has been taken into account by Google algorithms.
Rely on stats and data – Statistics-based articles rank higher because it provides readers with credible information which increases brand awareness.
Create lists – Studies show list posts receive more shares than other post types.
Include images – Including at least one image in your blog is important for engagement as well as breaking up the text.
Enhance Your Content Marketing Strategy with Hooked Marketing
Content strategy is a long game. Let the experts at Hooked Marketing work with you to get the best results from your content marketing. Contact us now to get started.