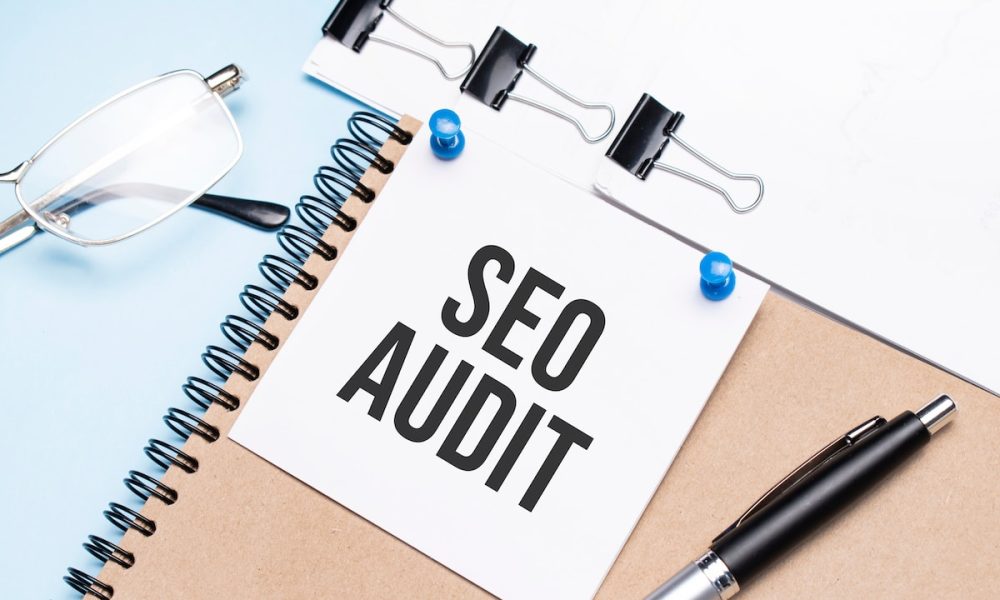 Is your website ranking well on Google? What changes do you need to boost your website's SEO? When you have a lot of questions regarding your Google ranking and website's performance, an SEO website audit is just what you need.
An SEO website audit is a process of evaluating a website's search engine optimization performance. You can get help to identify areas for improvement and develop a plan to optimize the website for better search engine visibility.
The audit involves analyzing various elements of a website, including content, structure, technical aspects, and backlink profile. The idea is to identify issues that may be hindering its search engine performance. With this data, you get actionable insights that can help website owners improve their search engine rankings, increase traffic, and drive more conversions.
If you think your business needs an SEO website audit, this blog will show you how the process works.
Pre-Audit Preparation
Collecting data on website traffic, search engine rankings, and backlinks is an essential step in preparing for an SEO audit. This data provides important insights into how a website is performing and helps identify areas that need improvement. Companies like Hooked Marketing will use a variety of tools to accomplish this step, including SEMRush and Screaming Frog.
What Happens During a Technical SEO Audit?
Business owners need a technical SEO audit to ensure that their website is optimized for search engines and provides a good user experience. A technical SEO audit can identify technical issues that may be harming a website's search engine visibility. It can also help improve website performance, user experience, and search engine rankings.
Technical SEO Audit Checklist
What exactly happens during a technical SEO audit? You may find information about the following:
These are some actions that can happen during a technical SEO audit:
Reviewing website architecture and hierarchy
Evaluating website loading speed and performance
Checking for crawl errors and indexing issues
Analyzing website content for optimization opportunities
Assessing website mobile-friendliness and responsiveness
Reviewing website security and HTTPS implementation
Checking website analytics and tracking implementation
Evaluating website backlink profile and authority
Identifying technical issues with website code and scripts
Reviewing website sitemap and internal linking structure
Checking for duplicate content and canonicalization issues
Assessing website schema markup and structured data implementation.
What Happens During an On-Page SEO Audit?
Business owners need an on-page SEO audit to ensure that their website content is optimized for search engines. The website also needs to offer a good user experience. An on-page SEO audit can identify optimization opportunities to improve website rankings, visibility, and user engagement.
On-page SEO Audit Checklist
What can you expect from the on-page aspect of an SEO website audit? Here is a brief checklist:
Analyzing website content for keyword optimization and relevance
Assessing website content for readability, structure, and user engagement
Reviewing website metadata, including title tags, meta descriptions, and header tags
Checking for duplicate content and thin content issues
Evaluating website images for optimization opportunities, including alt tags and file names
Assessing website internal linking structure and anchor text usage
Checking website URL structures for optimization opportunities
Identifying website technical issues that impact on-page SEO, such as page load speed and mobile-friendliness
Reviewing website analytics and user behavior data to identify areas of improvement
Analyzing website competitor strategies and identifying opportunities for differentiation
Identifying content gaps and opportunities for new content creation.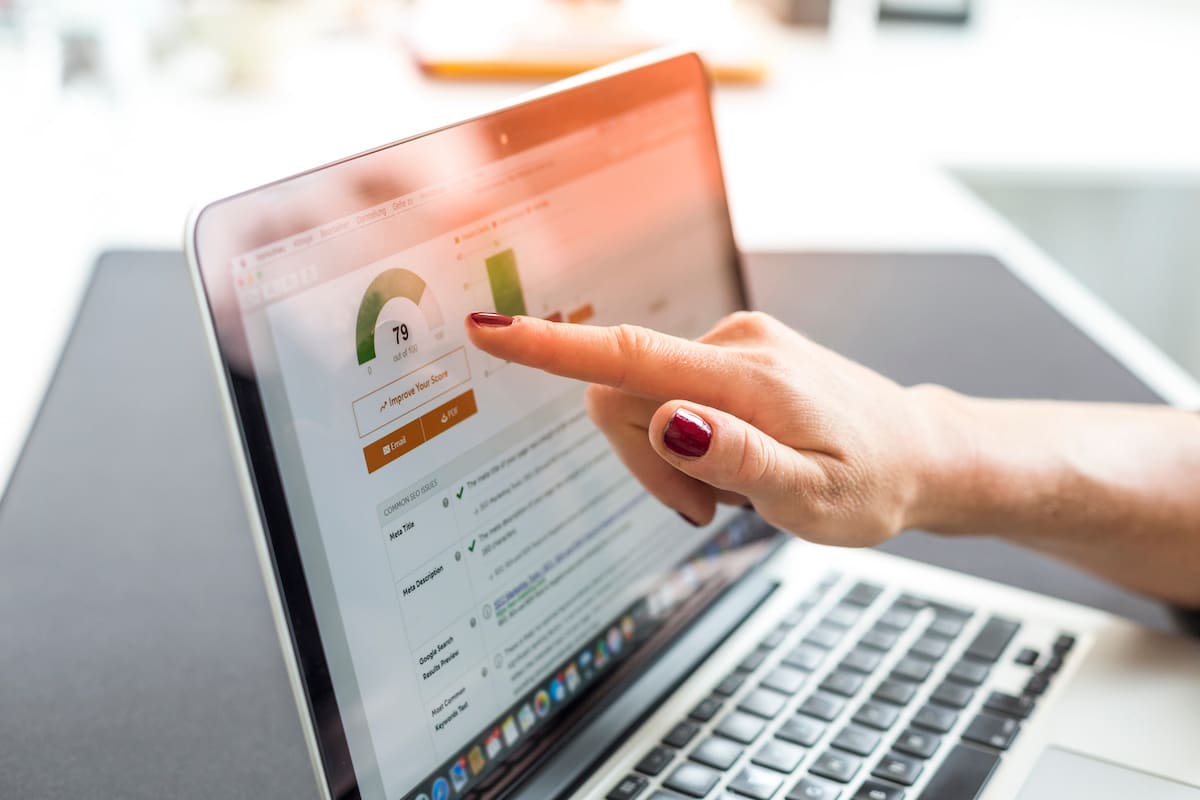 What Happens During an Off-Page SEO Audit?
An off-page audit relates to SEO that is not happening directly on your own website. This type of SEO audit will evaluate the quality and relevance of your website's backlink profile, which is a key factor in search engine rankings. Meanwhile, off-page SEO audit can identify opportunities to improve the website's backlink profile, build relationships with other relevant websites, and improve overall online visibility.
Off-page SEO Audit Checklist
There are a lot of working parts for an off-page SEO audit. Here are a few items that will need attention:
Analyzing the website's backlink profile for quality, relevance, and diversity of sources
Identifying any low-quality or spammy backlinks that could be harming the website's reputation
Checking for any broken or redirected backlinks that could be negatively impacting the website's authority
Assessing the website's social media presence and activity, including the quality and relevance of social media backlinks
Reviewing the website's local SEO performance, including local directory listings and citations
Evaluating the website's brand reputation and online reviews across multiple platforms
Identifying opportunities for link building and brand mentions from high-authority websites and influencers
Analyzing competitor backlink profiles and identifying opportunities for differentiation and improvement
Reviewing website traffic and referral data to identify potential opportunities for improved off-page optimization.
Reporting and Recommendations from the Audit
When summarizing findings and insights from an SEO audit, a marketing agency typically provides a clear and concise overview of the audit results. The summary may highlight key strengths and weaknesses of the website, as well as any opportunities for improvement. You may receive this data in different formats, such as charts or written summaries.
Furthermore, the agency may also provide actionable recommendations for optimizing the website for improved search engine visibility and performance.
Some suggestions we may make for your website's SEO include:

Optimize on-page SEO by ensuring that title tags, meta descriptions, header tags, and content are relevant, unique, and contain targeted keywords
Improve website speed and load times by compressing images, minifying code, and optimizing server response times
Fix technical SEO issues such as broken links, crawl errors, duplicate content, and missing alt tags
Improve website architecture and navigation to enhance user experience and make it easier for search engines to crawl and index the website
Increase website authority and trust by building high-quality and relevant backlinks from authoritative websites and influencers
Optimize website content by identifying and targeting relevant long-tail keywords and optimizing content for featured snippets, answer boxes, and other search engine features
Leverage social media and other channels to increase brand awareness, drive traffic, and build high-quality backlinks
Implement schema markup to enhance search engine visibility and improve click-through rates
Hook More Customers with a Free SEO Website Audit
When you need SEO but don't know where to begin, Hooked Marketing can help. We offer a free SEO website audit to skyrocket your rankings and hook more customers. Click here to learn more.