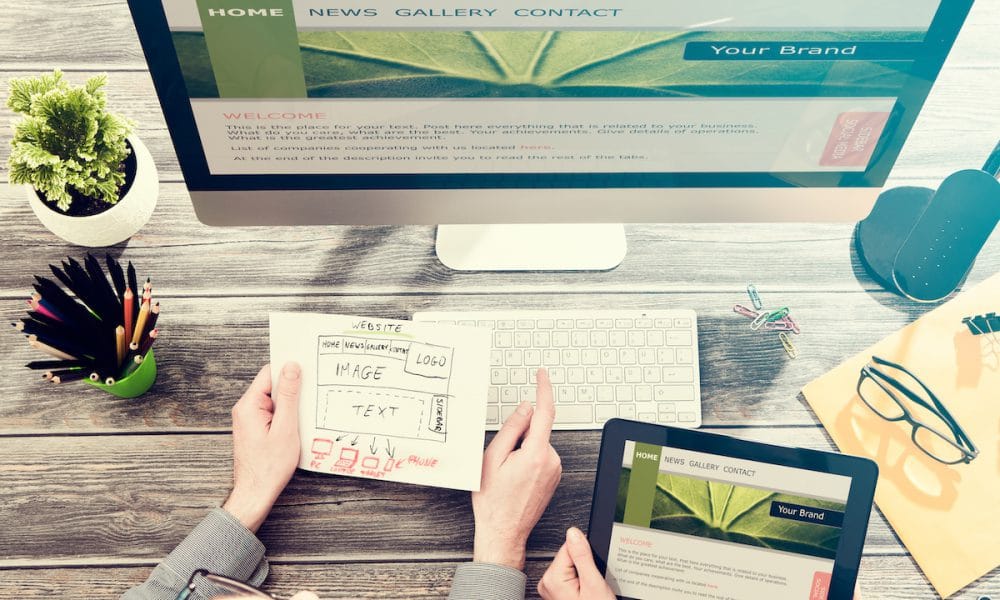 Are you an entrepreneur, existing business owner or starting a new business? You are knowledgeable enough to know that your business needs a website, but you are not sure who to turn to or how to get started with the process? Or, you have a website up now, and the site isn't achieving the goals that you intended for in the beginning. It is stagnate getting zero results.
When you set up a website, you must have a goal in mind so that you build the site around achieving that goal.
Do you need a presence on the web with the who, what, why and where information?
Do you have products and services to sell and want people to purchase from the site?
Do you want to use your website as a lead generation as an outside salesperson to bring in prospects to grow your business?
Google internet searches
According to SEOTribunal.com, here are some Google search engine statistics:
An average person conducts 3–4 searches every single day
Google has 90.46% of the search engine market share worldwide.
Google receives over 63,000 searchesper second on any given day
2 trillion searchesper year
8 million searches per minute
228 million searches per hour
6 billion searchesper day
Is your business searchable on Google by your prospects? Your website needs to be able to be found on a search engine to grow. It is essential to come up with a strategy that works for your business.
Websites do many things for your business:
Promote your brand,
Establish credibility and trust,
Allow prospects and clients to find your location,
Communication tool,
Share customer testimonials,
Market your products and services,
Call to action, and
Find new customers and drive sales.
Three types of websites
As you are thinking about building a new website or need to revamp or start over for your existing business site, keep these three website options in mind and decide which one would work best for you and your goals:
Brochure websites
A brochure website promotes your business online. You will be able to reference your website on your business card or in a client meeting. It allows you to tell the world that you are in business, show your location, have a placeholder of information about your business and a contact page to allow someone to communicate with you. These type of websites can be static and aren't client-centered or focused. The purpose of this website is letting others know about the business.
Highlights:
Usually don't have a lot of pages
24/7 online presence
Require less maintenance
Goal is not about engaging visitors or driving traffic
A visitor needs to know your exact URL and has to call or email you
eCommerce websites
The primary goal of an eCommerce website is to offer multiple products online for visitors to purchase. This site has to have a strong capability of handling electronic transactions on a secure platform since payment software is involved. eCommerce sites can operate without a storefront location which can save a lot of capital upfront involving property, taxes, personnel, inventory, etc. The website IS the storefront. These sites require online inventory, sales, payments, and email automation. Make sure you vet the Web Developer for the expertise necessary for this type of website before you hire a company.
Highlights:
Heavy sales functionality
Needs a positive user experience
Needs to be user-friendly
Client-centered or focused
Requires SEO to bring in customers
Requires regular maintenance and updating
Must have shipping fulfillment
Must have online security, fraud prevention, and data privacy
Lead generation websites
A lead generation website is like adding an outside salesperson to your business, but they are operating on the internet. Lead generation websites are specifically designed to generate leads for your business through web forms, tacked phone lines, landing pages, call to action statements, and offers.
When you develop a lead generation site, the web developer strategically builds in code to prompt visitors to click and to buy or sign up for your service. Lead generation sites are constructed differently to incorporate items that search engines look for, but you will still need a monthly package that addresses the SEO / SEM to bring in prospects and leads to convert into customers.
Highlights:
Visitor focused
Needs a positive user experience
Needs to be user-friendly
SEO added to the site to bring in customers
Requires regular maintenance and updating
Capture visitor information – Landing pages, downloadable content, calls to action
These sites require monthly SEO / SEM marketing to assist in the lead generation
I can help you build your WordPress site from scratch, rebuild or add features you may need. We can also help you with SEO and Google AdWords to bring in new customers and increase revenue.
Contact Hooked Marketing to help you get more clients and visibility for your business. If you haven't entered into the website blog arena, or you do not have time to write and post consistently to get good results, give us a call at 727-333-5270 to discuss how we can help you.
Hooked Marketing is based in beautiful Florida just north of Clearwater & Tampa Bay in Palm Harbor. Specializing in marketing, more specifically Organic SEO, AdWords Management and Website Design. When hiring a local marketing team, you look for experience. Hooked Marketing has experience acquired from hundreds of web designs and marketing campaigns managed over the past 14+ years. Need help setting up a website for your business? Contact us today to get started.