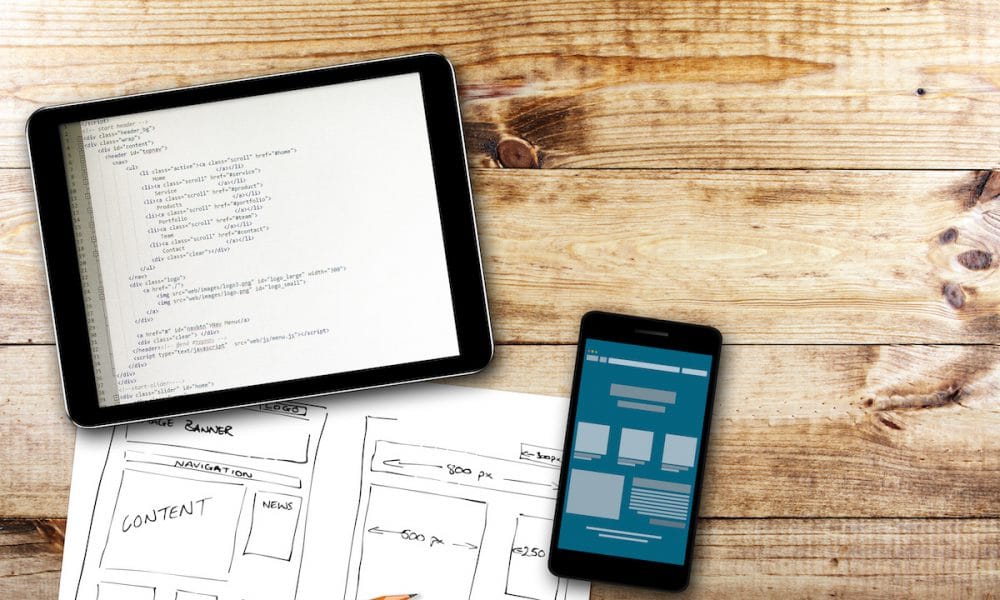 You've made the decision that you need a website for your business. Now you are wondering what direction to go in and what steps to take to build your successful website? There are several steps to putting a website together. Using a professional website developer that also understands SEO will help make the process much easier and you'll end up with a better result to achieve your goals.
We'll walk you through what steps you need to take to get your website up and running.
Determine what type of business website you want?
Brochure Website
eCommerce Website
Lead Generation Website
Are you going to build the website yourself or hire a professional?
By hiring a professional, you will take the guesswork out of it and get your website up and running quickly.
Use Logo Branding
It is vital to have a logo that communicates your business and speaks to your ideal demographics.
Purchase your Domain Name
To have a website, you have to have a domain name.
You can purchase your domain name through domain registrars.
Here are some places to purchase your domain:
Select your Web Hosting Service Provider
A web hosting service provider is a business that provides the services necessary for a website to be seen on the Internet. Your website is stored on the web host's server. You'll need to pay a monthly or annual fee for the service.
There are numerous web hosting service provides to select from for your web hosting. Here are just a few of the sites:
Business Email Address
Have an email that has your website domain name in it. For example, Jeff@HookedMarketing.net so that people will know what your business name is and they can find your website easily. By doing this, you are presenting a more professional image for your company.
What platform to use?
Squarespace, BigCommerce, Joomla, etc.
Responsive Design
That means that your website will show up correctly on a mobile device, iPad, laptop, etc.
It is also called Mobile-Friendly.
It assists with lead generation, added conversions and increased sales.
If you use illegal photography, you are at risk to be fined or sued. Make sure you use a royalty-free site to purchase your quality photography.
You can hire a professional photographer to take custom photography of people, products, building, etc.
Write and Post Blogs
If you want people to come to your site and to rank higher in SEO, it will be necessary to write blogs each week. If this is not feasible for you, hire an SEO specialist or blog writer to accomplish the job.
Post each written blog onto your social media sites (LinkedIn and Facebook) and Google My Business accounts so your clients and prospects can be directed to your website.
Select your Plugins
Plugins are added tools to give the end user more functionality on your website. Some are free, and others are paid. You can add an appointment calendar, contact forms, SEO, Anti-Spam, Widgets, Photo Galleries, Social Media sites, Popups, email marketing, Charts, Tables, Shopping Carts, Google Analytics, Payment Options, Maps, etc.
Set up Landing Pages
A useful landing page is a page located on your website that converts visitors into leads. It will have a contact form on it for a prospect to send you a message regarding your product or service.
Licenses and Certificates
Florida Contractors are required to display their license on their website.
SSL Certificate – without an SSL Certificate, any computer can see your credit card information, usernames, passwords, etc. The certificate makes sure that the data is unreadable.
Google Analytics
Google Analytics is an analytics service which tracks and reports website traffic from your website. It shows you how well your SEO is performing and is a valuable tool.
SEO – Search Engine Optimization
To be found on the first page organically on search engines, you'll need to incorporate SEO within your website. Using keywords, blogging, meta tags, page titles, sitemaps, directories, backlinks, relevant content and more will help your SEO efforts.
Google My Business
Review Sites
Add a button sending someone to your Review site from your website to make it easy to receive a stellar review for your site.

Facebook Review
Yelp Review
You've come to the right place to have a professional and successful website developed. Hooked Marketing has helped clients for well over a decade. We can help you too.
Contact Hooked Marketing to help you get more clients and visibility for your business. If you haven't entered into the website blog arena, or you do not have time to write and post consistently to get good results, give us a call at 727-333-5270 to discuss how we can help you.
Hooked Marketing is based in beautiful Florida just north of Clearwater & Tampa Bay in Palm Harbor. Specializing in marketing, more specifically Organic SEO, AdWords Management and Website Design. When hiring a local marketing team, you look for experience. Hooked Marketing has experience acquired from hundreds of web designs and marketing campaigns managed over the past 14+ years. Need help setting up a website for your business? Contact us today to get started.