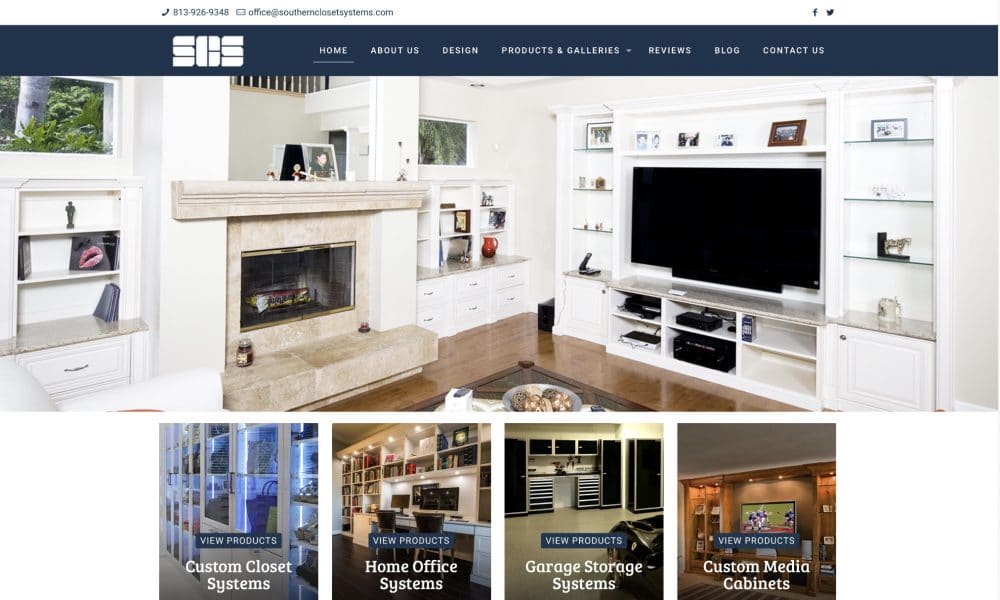 About Southern Closet Systems
SHELF HELP!!! Like everything there is always ways to improve on something. Well Southern Closet Systems has been doing just that for space – Especially in Florida where space is at a premium. If you're in need of more closet, office, garage, pantry or any other area, then we can help!
Wayne and JoAnn Smith began Southern Closet Systems in 1983. Already having many years experience as a custom furniture and cabinet maker, we were asked to build some closet systems for a model home to be featured in the first Tampa Bay's "Parade of Homes" showcase. It was a hit and that was the beginning of shelf help with Southern Closets. Being the first independent locally owned closet company to the state of Florida, we depended mostly on our customers to spread the word. They have been doing it for over 30 years and now we are the leading closet company in design, manufacturing and service for the entire Tampa Bay area for almost two decades. We've always looked at building a storage system as if we were building a fine piece of furniture. Every piece is custom-made with an obsessive attention to detail, we're always looking for ways to further enhance the form and functionality of our storage systems. In the meantime, here's a taste of what you can expect to find in a Southern Closet Systems storage system.
Services Provided
Website Link