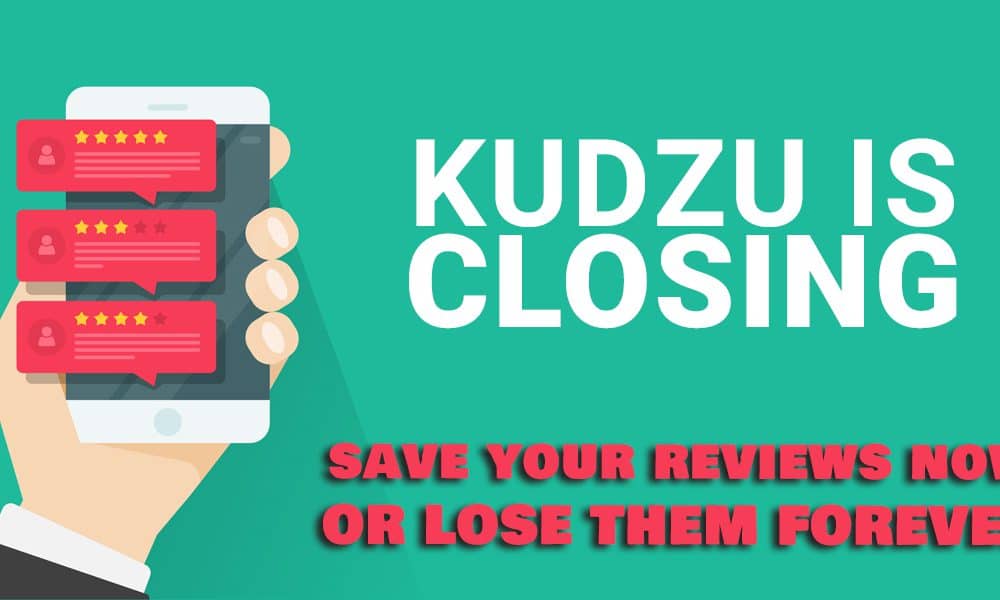 Kudzu.com announced that they are shutting down their reviews by November 30th and you don't want to let this affect your business! Digital Media Nation LLC has a solution that will preserve your reviews! Check out their free webinar on how to transition your reviews on Kudzu.com.
Kudzu.com
"Kudzu.com is an online directory website that includes user reviews and ratings in your area of local businesses. Kudzu was created for customers to voice the great experiences they have had with local businesses," states Advice Local. Cox Enterprises is the parent company.
They came up with the name "Kudzu" because they liked the idea of something fast-growing — like the kudzu vine — and good word of mouth spreads quickly.
Preserve Your Testimonials
If you want to get your reviews off of Kudzu, you can save and use them but you must do it prior to November 30th because the platform will shut down and you lose access to your account and all of the information with it.
Our advice to you is to open up your existing Kudzu account, go to the testimonial page. There you can copy and paste the actual testimonials and put them into a word document for any future purposes. 
If you do nothing, you will not be able to regenerate the valuable testimonials about your business.
Contact Hooked Marketing to help you get more clients and visibility for your business.
IF YOU NEED HELP WITH YOUR MARKETING CONTACT HOOKED MARKETING FOR A FREE QUOTE
Hooked Marketing is based in beautiful Florida just north of Clearwater & Tampa Bay in Palm Harbor. Specializing in marketing, more specifically Organic SEO, AdWords Management and Website Design. When hiring a local marketing team, you look for experience. Hooked Marketing has experience acquired from hundreds of web designs and marketing campaigns managed over the past 14+ years. Need help setting up a website for your business? Contact us today to get started