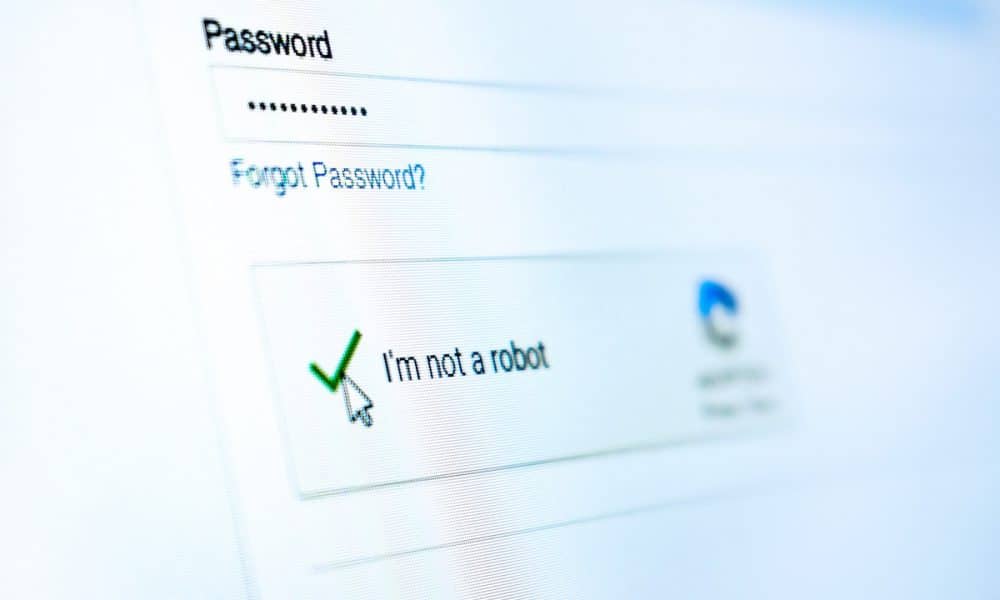 Have you ever heard of the word "Captcha"? You may not remember that specific name, but you definitely remember seeing a screen that says "I'm not a robot" when you are signing in with your login and password or when you are submitting a form on a website or the internet.
When you are working with a web designer, make sure that they are using a captcha system for any forms that you have on your site to protect you from spam and possible extraction of data from your website.
What is Captcha?
Captcha is considered a system or program that is intended to distinguish human from machine input, typically as a way of thwarting spam and automated extraction of data from websites.
Believe it or not, CAPTCHA stands for Completely Automated Public Turing Test to Tell Computers and Humans Apart. No, that is not a joke, and you are not being punked. It is a type of challenge-response test used to determine whether or not the user is human as opposed to a scammer robot. Luis von Ahn, John Langford, Manuel Blum, Nicholas J. Hopper coined the term in 2003.
How Does it Work?
The most popular method for preventing bots from submitting your forms is Captchas. Most larger companies require new users to enter a CAPTCHA before creating an account. Even the small business owner is now making sure this system is set up on their form submissions. They are known as a type of Human Interaction Proof (HIP).
The Captcha verification process is a standard web technique used to help ensure that your responders are real humans and not a program that was written to spam your survey.
Some people think captchas are a pain to use. The downside is that they require a user action to complete their submission. While some forms require simple text input, these forms can get complicated or annoying for many users. Often the best defense is a complicated captcha asking users to do math, type a phrase or sequence that is partially obscured or difficult to read, type the one item in a list that doesn't belong, or select every box in a grid that contains a sign.
When it comes to the use of captchas, you're sacrificing some user experience for security. The good news is that in the modern web, users have come to expect captchas on many of the forms they fill out.
Regardless of whether you choose to use a captcha for your forms, you are never entirely secure from spam form submissions. The good guys will continue to develop new and inventive ways to prevent spam form submission, while the bad guys will continue to be just as imaginative in beating them. This is the lifecycle of spam, and while you will never prevent spam form submissions, you can use the latest tools to help mitigate the amount you receive.
Contact Hooked Marketing to help you get more clients and visibility for your business. If you haven't entered into the website blog arena, or you do not have time to write and post consistently to get good results, give us a call at 727-333-5270 to discuss how we can help you.
Hooked Marketing is based in beautiful Florida just north of Clearwater & Tampa Bay in Palm Harbor. Specializing in marketing, more specifically Organic SEO, AdWords Management and Website Design. When hiring a local marketing team, you look for experience. Hooked Marketing has experience acquired from hundreds of web designs and marketing campaigns managed over the past 14+ years. Need help setting up a website for your business? Contact us today to get started.