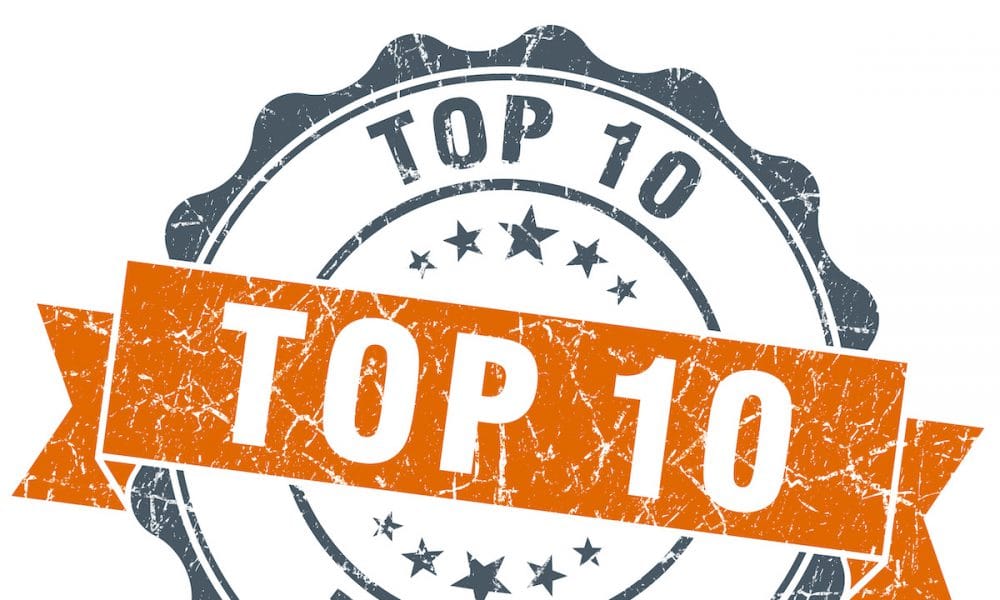 When you build a website in WordPress, you have the option to add plugins to expand your website capabilities. There are over 55,000 plugins available for WordPress! That is one of the many reasons why setting your site up in WordPress is beneficial. A website developer knows how to access the plugins, install them, and integrate them with your google analytics.
What is a WordPress Plugin?
A plugin is a piece of software containing a group of functions that can be added to a WordPress website. They can extend functionality or add new features to your WordPress websites. WordPress plugins are written in the PHP programming language and integrate seamlessly with WordPress.
My Favorite Ten
Here are my top ten favorite WordPress plugins that I like to use on websites that I develop:
Contact Form 7 – reCaptcha v2
Contact Form 7 can manage multiple contact forms, plus you can customize the form and the mail contents flexibly with simple markup. The form supports Ajax-powered submitting, CAPTCHA, Akismet spam filtering, and so on.
Monster Insights for Google Analytics
With over 2 million active installs, Monster Insights is the most popular Google Analytics plugin for WordPress. At Monster Insights, we make it "effortless" to properly connect your WordPress site with Google Analytics, so you can start making data-driven decisions to grow your business.
Open Hours
The Opening Hours WordPress plugin is something that brick and mortar stores may use to show their customers the hours that they are open. This simple plugin enables a widget on your site to show your hours as well as provide a notification that you are open or closed.
Slider Revolution
Slider Revolution (Revolution Slider) is an innovative, responsive WordPress Slider Plugin that displays your content the beautiful way.
WooCommerce
WooCommerce helps you sell products and services from your WordPress site. WooCommerce is by far the best designed and most popular eCommerce plugin for WordPress and acts like a shopping cart.
Wordfence Security
The WordPress security plugin provides the best protection available for your website. Powered by the constantly updated Threat Defense Feed, Wordfence Firewall stops you from getting hacked. Wordfence Scan leverages the same proprietary feed, alerting you quickly about security issues or if your site is compromised.
WP Review Slider Pro
A great way to increase SEO and boost customer confidence! You work hard for your 5-star reviews and positive recommendations on your Facebook page. Now you can easily display them on your WordPress site!
Check out these two websites that have WP Review Slide Pro installed and shows the reviews.
WP Optimize
WordPress' most popular optimization plugin with over 700,000 existing users. WP-Optimize automatically cleans up and optimizes your WordPress dataset. It is a simple, highly effective tool that removes all kinds of old revisions, spam, and trash with just a couple of clicks.
Your WordPress database stores everything you need for your website – plus many things you don't need. Old versions of edits, spam, trash, and unapproved comments quickly pile up and wasting valuable space, leaving your database bloated, slow and eventually unfit for purpose.
WP-Optimize is a simple, highly effective plugin that solves this problem in seconds. It clears out unnecessary data and cleans up your tables, making them lean, fast, and thoroughly optimized.
WP Smush
WP Smush is a WordPress plugin that allows you to optimize images without losing quality. Pros of WP Smush. WP Smush is straightforward, and you can optimize your images on the fly as you upload them to your WordPress site. For your older images, you can go to Media » WP Smush to bulk smush 50 images at a time.
Yoast SEO
Yoast SEO is one of the most widely popular WordPress plugins around, and it's easy to understand why. Whether you're running a personal blog or you're an SEO professional managing a website for a client, Yoast is a powerful tool that can help you make your site as search engine-friendly as possible.
Yoast SEO makes your site meet the highest technical SEO standards. It also gives you tools to bring your content to the highest standards of SEO and overall readability. Here, we'll discuss how the Yoast SEO plugin helps you build the best website you possibly can!
Contact Hooked Marketing to help you get more clients and visibility for your business. If you haven't entered into the website blog arena, or you do not have time to write and post consistently to get good results, give us a call at 727-333-5270 to discuss how we can help you.
Hooked Marketing is based in beautiful Florida just north of Clearwater & Tampa Bay in Palm Harbor. Specializing in marketing, more specifically Organic SEO, AdWords Management, and Website Design. When hiring a local marketing team, you look for experience. Hooked Marketing has experience acquired from hundreds of web designs and marketing campaigns managed over the past 14+ years. Need help setting up a website for your business? Contact us today to get started.