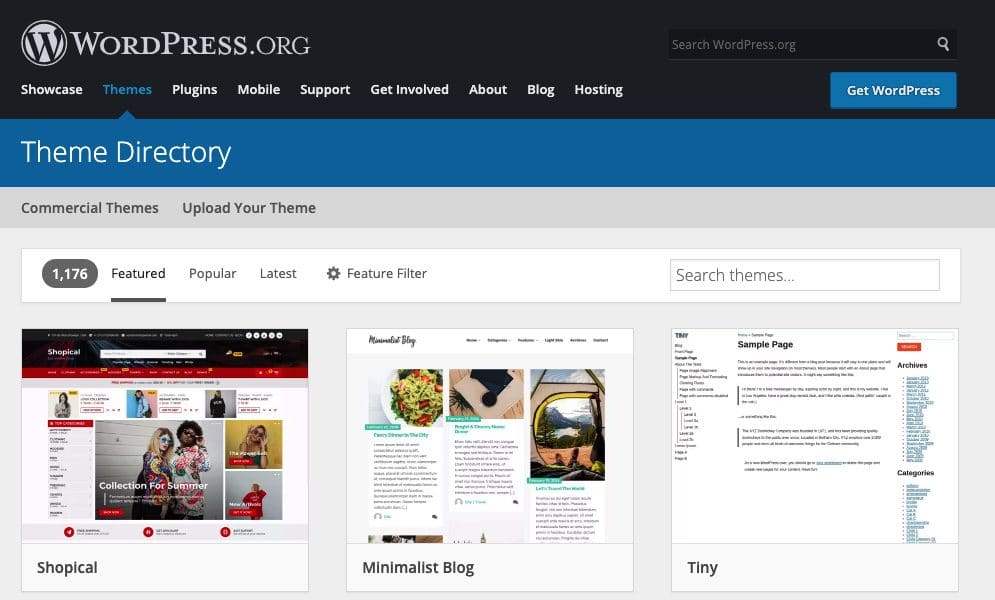 If you are still wondering if you need a website on the internet, let this famous quote from Bill Gates, Microsoft Founder, soak in? "If your business is NOT on the Internet, then your business will be out of business".
Ok, now that you get that it is important to be well represented on the web, what website builder platform should you use? There are a lot of website builder platforms out there. Some that come to mind are WordPress, Wix, Weebly, Big Commerce, Shopify, Squarespace, GoDaddy, Gator and more.
Goals and features
"Before comparing the top website builders, we recommend that you write down what you want to do with your website? What are your goals and what features would you like to see on your website. For example, you can write down things like: have a blog section, photo gallery, online store, reservation system, contact form, slider, etc. If you are unsure about what you want, then check out your competitors or other websites for inspiration.
Next, you need to consider your growth options. Will you be adding regular updates to your website? Do you need a blog section? Would you be selling more products on your website in the future? You need to make sure that the website builder you choose is capable of handling your needs as your business grows," states WPBeginner.com.
If you answered yes to any of those questions, you'll want to take a serious look at WordPress to give you the power to move forward with the future?
What is WordPress?
In simple words, WordPress is a web software to create websites quickly and easily. Everything from simple websites to blogs, to complex portals and enterprise websites, and even applications are built with WordPress. A large percentage of the world uses WordPress and reports range from 30% to 58.6% of all the websites are built on WordPress.
Why use WordPress? 
Most widely used in the world
BlueHost.com states that "WordPress is one of the world's most widely used site building software. It's free and open source so that it can be modified and shared by any user in the WordPress community. The core WordPress software package can be downloaded by anyone from WordPress.org, or it can be installed as part of a hosting package from a web hosting provider".
Plugins
A plugin is a piece of software containing a group of functions that can be added to your website in WordPress which extend functionality or adds new features to your WordPress websites without writing code. It has more plugins than any other company.
Themes
WordPress offers a huge collection of themes for your site which allows you to change the way your site looks with code required.
Multilingual
WordPress translation team has translated WordPress into 169 languages.
Affordable
WordPress software is free and you can find a large number of free themes and plugins to build your site. You just have to purchase your domain URL and your annual hosting from a third party company.
Loads quickly
For a more positive user experience, WordPress loads quickly.
Responsive
In today's environment, Mobile Internet browsing is important and WordPress is very mobile responsive.
Help
Want to understand how to do the basics in WordPress? Just look for the ample YouTube tutorials online. For more advanced functions, you may require a Website Developer.
Flexible
You can design a simple basic website all the way up to an advance machine for eCommerce Stores. It is very flexible to build on as you grow and your products and services changes.
Third-party tools
It connects with your favorite email marketing service, payment services, etc.
User friendly
WordPress is even more user friendly to beginners now to compete with other programs.
Search Engine Optimization easier
SEO is essential to getting traffic to your WordPress site so prospective customers are see you. Plugins like Yoast SEO. All you need to do is configure some basic settings and the plugins handle the rest.
As easy as typing in Word
If you are on a computer today, you've most likely typed in Microsoft Word? WordPress is as easy as creating a text document in Word. It also has something called page builders that help you build the site without needing to know any code.
We can help you build your WordPress site from scratch, rebuild or add features you may need. We can also help you with SEO and Google AdWords to bring in new customers and increase revenue.
Contact Hooked Marketing to help you get more clients and visibility for your business. If you haven't entered into the website blog arena, or you do not have time to write and post consistently to get good results, give us a call at 727-333-5270 to discuss how we can help you.
Hooked Marketing is based in beautiful Florida just north of Clearwater & Tampa Bay in Palm Harbor. Specializing in marketing, more specifically Organic SEO, AdWords Management and Website Design. When hiring a local marketing team, you look for experience. Hooked Marketing has experience acquired from hundreds of web designs and marketing campaigns managed over the past 14+ years. Need help setting up a website for your business? Contact us today to get started.