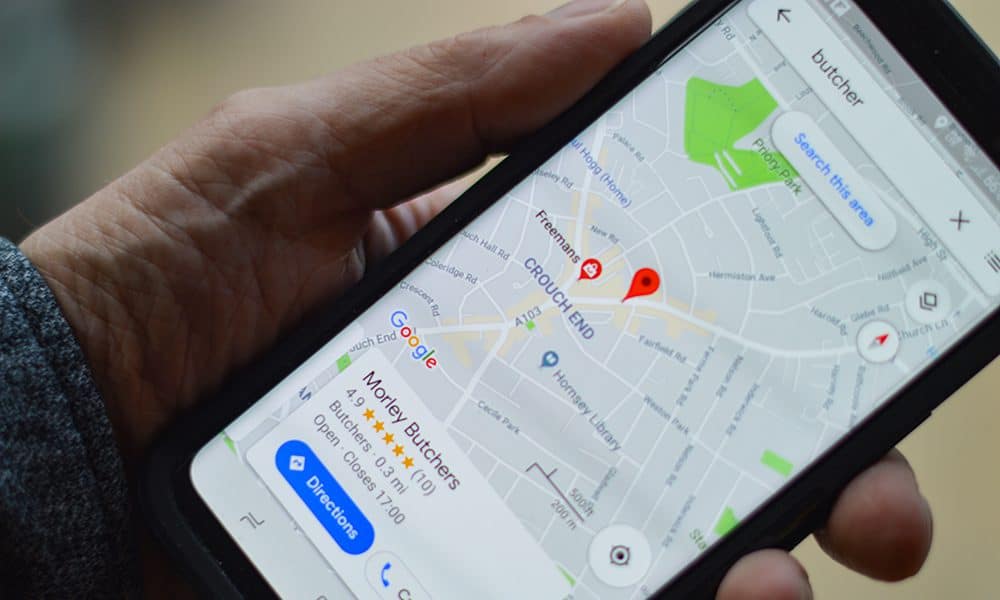 When your website isn't getting the level of traffic you expect, it's important to take a look at your local search engine optimization setup. One of the first, simplest and most important steps you can take is to optimize Google My Business, or GMB. Your GMB listing is what gets Google to show your business on its direct-to-consumer services, including Local Pack, Local Finder, Google Maps, and the Google search engine results. Here's what you need to know about how to optimize Google My Business and how doing so the right way could allow you to leverage GMB for more sales.
Claim Your GMB Listing
The first step in optimizing GMB is claiming your listing. You should do this as soon as possible after registering your business. If you haven't done it yet, now is the time to do it. You can do this directly on Google. Qualifying businesses get a free GMB listing. The listing allows you to enter and routinely update your business' niche, location, phone number, website, hours of operation, and accepted methods of payment.
Verify Your GMB Listing
After you claim your GMB listing, the next step is to verify it. Google will send you an email and a text to the number you enter. This allows you to verify the listing and start customizing it.
Begin Customizing Your GMB Account
Once your GMB account is verified, you can go to it and start customizing it. Your Google My Business profile allows you to enter a lot of specific information about your business. That information will help consumers know more about what you do or sell. Some of the information you can enter includes your website, hours, and services. We offer GMB listing services for all types of small businesses.
Don't Wait to Complete Your Profile
It's critical that you fill out the profile or have our digital marketing team do it for you. If you don't, somebody else could. They could fill it in with anything they want. Anyone at all can suggest a change or edit, and that includes competitors. A competitor could fill it in with the wrong information. You need to enter your profile information in order to prevent incorrect details from showing up on Google. It's also important for you to regularly check your GMB information. If you don't, the wrong information could be entered without you noticing. Google might or might not notify you if your GMB account details change. In addition to setting up your GMB account and entering your business data, we offer maintenance services in order to ensure that your competitors aren't sabotaging your GMB listing.
Optimizing GMB
After all these steps, it's time to optimize your GMB account. This is accomplished by adding posts. A post in GMB is like a little ad you would see on social media platforms. Your posts are what have the potential to drive more people to your website. You have to keep up with the previous steps in order to fully optimize GMB. Your posts should be varied in type, such as a new product post one day and a success story a day or two later. You could introduce your staff in posts and have them share what their favorite item at your business is. The event style of posts could help you generate buzz around a special event. If you're having a Labor Day sale, you could enter the sale dates and times in your post. Every post you put on GMB needs to have a strong call to action. Creating all of these posts could take a lot of time. We do the necessary key phrase searches and promote your special events, limited-time sales, and featured items. If you want to send a special holiday message or greeting to your customers, we make it happen through SEO-optimized GMB posts.
Let Us Handle It For You
As a small business owner, you might not have time to handle everything on your plate. Instead of running yourself ragged, hiring a digital marketer to optimize Google My Business is a wise move. At Hooked Marketing, we offer a full spectrum of digital marketing services. We handle all of the keyword analysis, comparative analytics, and other research so that you can focus on what you do best. As an established digital marketing firm, we help all types of clients leverage GMB for more sales.
Our experienced professionals know the ins and outs of GMB, and we put our knowledge to work for you. To learn more about our services, contact us today.