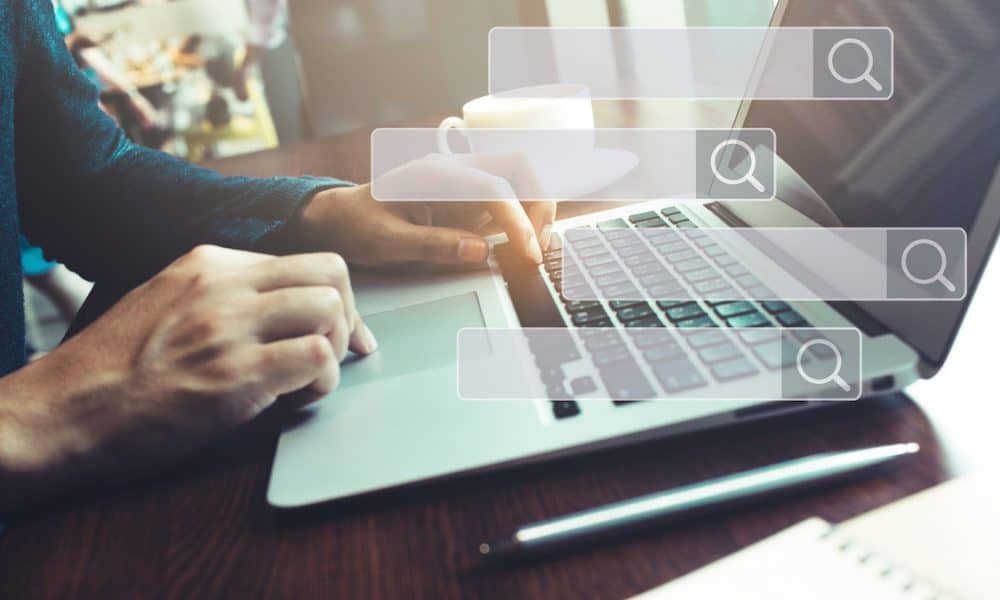 We live in a day and age where the internet is king. Whenever we have questions we ask Google before asking a human. There is so much content online and it can feel overwhelming or impossible to think that someone would find your website and click on it. Fear not, this is where SEO comes in.
SEO
Search Engine Optimization (SEO) is the main way for you to get traffic to your website from organic searches. Google is the main search engine used, so it's important to understand how it works and why it matters. Google has a certain algorithm, that is constantly changing, in which it views all websites and their content and decides how valuable, trusted and relevant that site is. Based on Google's conclusions, this will then affect your websites placement on the organic search result page.
How SEO Affects Your Business?
Here are ten ways that SEO can affect your small business:
SEO drives more traffic to your website
Even locals use Google to find the nearest restaurants, shops and businesses. It is important for small businesses to take this into account as online is becoming the new way people research and decide who they trust. SEO can help to make your business come up near the top of the search results and therefore drive more traffic to your site.
You can use SEO to build trust and credibility
If you want people to find your website online, the information you're providing needs to be legitimate and thorough. Google trusts websites that other sites link to. If you are providing quality information, other sites may use you as a source which is great and improves your credibility with Google and your overall SEO.
It can help people take action on your site
Those people who are now seeing your website rank high in the organic search listing are more likely to respond to your site. Whether you're trying to sell a product or to get people to sign up for your newsletter, SEO can help make sure people are taking action on your site.
It can translate to more business
All this traffic can translate into business. When people can easily find your site, interact with it well and see it has quality information they will be more likely to buy whatever it is that you're selling. SEO can also be tracked with data to prove that it is indeed increasing your business.
It will help to make sure your website is more user-friendly
Another main thing Google takes into account is how user-friendly your site is. The easier it is for people to interact with your site the more Google will like you and therefore help people to find your website.
It can bring more local traffic to your site
Getting traffic to your site is great. If you just run your business online then it doesn't matter where the traffic comes from, but if you are a stationary business it is important to target your local community. SEO can be implemented to intentionally target your local area, therefore driving more people who live in your area to your website.
It can increase your keyword ranking
Keywords are words that people type into their Google search. It could be something like, "how to get rid of ants in my kitchen" or "what is the healthiest type of dog treat." To optimize your SEO you want to make sure that your website includes keywords that are relevant to your business. The more keywords you rank for, the best your standing with the Google search will be.
It can increase brand awareness
SEO is a great tool to use to help people become aware of who you are as a business and to deepen their understanding of your brand. When people know who you are and what you do, it can help people to better take action on your website.
It can help you to get more promotion without the big cost
As a small business it can be tough or impossible to out spend bigger competitors when it comes to marketing and promotion budgets. With SEO that's not required and you can actually rank higher than your larger opponents if you implement a strategic SEO plan.
The algorithm is always changing so you need to keep your SEO updated to be most effective
SEO takes time and it is always changing. Don't expect to see immediate results from updating your website to make it SEO friendly, but give it time and watch how it impacts your business. It is important to stay up to date on the ever changing SEO game as the internet evolves every day.
Contact Hooked Marketing to help you get more clients and visibility for your business. If you haven't entered into the website blog arena, or you do not have time to write and post consistently to get good results, give us a call at 727-333-5270 to discuss how we can help you.
Hooked Marketing is based in beautiful Florida just north of Clearwater & Tampa Bay in Palm Harbor. Specializing in marketing, more specifically Organic SEO, AdWords Management and Website Design. When hiring a local marketing team, you look for experience. Hooked Marketing has experience acquired from hundreds of web designs and marketing campaigns managed over the past 14+ years. Need help setting up a website for your business? Contact us today to get started.