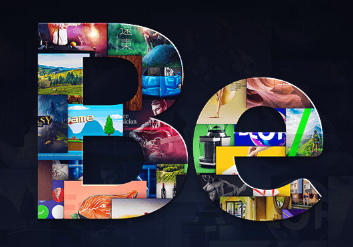 Yes, it is vital to update your WordPress Website, plugins, and themes for many reasons. Here is some important information about WordPress, plugins, and themes to help you understand the process and value of regular updating.
WordPress
BlueHost.com states that "WordPress is one of the world's most widely used site building software. It's free and open source so that it can be modified and shared by any user in the WordPress community. The core WordPress software package can be downloaded by anyone, or it can be installed as part of a hosting package from a web hosting provider".
Plugins
First, let's explain what a plugin is, so you understand why we need to update them regularly on your WordPress website. A plugin is a software containing a group of functions that can be added to your website in WordPress which extend functionality or adds new features to your WordPress websites without writing code. WordPress has more plugins than any other company.
Themes
WordPress offers a vast collection of themes for your site, which allows you to change the way your site looks with code required. The theme gives your website the design look with colors, fonts, logos, photographs, etc. Without the theme, you would see words like a word document.
Benefits of Updating
By updating WordPress, plugins, and the theme, you will receive these benefits:
Increased Security
Updating WordPress's core, plugins, and themes can increase security by patching the vulnerabilities that the developer releases out regularly and strengthening your system against hacking attacks. One of the most significant ways to reduce the risk of your site being hacked or compromised is to keep it updated!
For security reasons, it is highly recommended that you install updates for security purposes. This will reduce the time that your site is vulnerable or left open to hackers exploiting the website release notes in updates.
Repair Bugs
WordPress, plugins, and themes put out new releases consistently to upgrade the software with new features and tools. When they release the latest upgrades, it is common that they have bugs or glitches to the system. By updating, it fixes the glitch or bug to the software and helps it function to its highest level intended.
Features and Functionality Improvements
Your software comes out with new features and functions that will enhance your website. So to get the full functionality, it is advised to install the latest WordPress, plugin, or theme.
Just like updating your phone or computer's operating system, WordPress, plugins, and theme need to be updated as well.
SSL Certificate
While you are updating your site, make sure to check the status of your SSL Certificate to protect your information from cybercriminals and hackers.
Experts
To make sure that this is done correctly, Website Consultants provide this service for you as monthly maintenance. To consistently do this task and to make sure it is done right, hire an expert. Your website is too essential not to bring in an experienced professional.
Give Jeff Smith of Hooked Marketing today at 727-333-5270 to discuss updating your website, and help you with getting better results with your SEO and marketing.
Contact Hooked Marketing to help you get more clients and visibility for your business. If you haven't entered into the website blog arena, or you do not have time to write and post consistently to get good results, give us a call at 727-333-5270 to discuss how we can help you.
Hooked Marketing is based in beautiful Florida just north of Clearwater & Tampa Bay in Palm Harbor. We specialize in marketing, more specifically Organic SEO, AdWords Management, and Website Design. When hiring a local marketing team, you look for experience. Hooked Marketing has experience acquired from hundreds of web designs and marketing campaigns managed over the past 14+ years. Need help setting up a website for your business? Contact us today to get started.