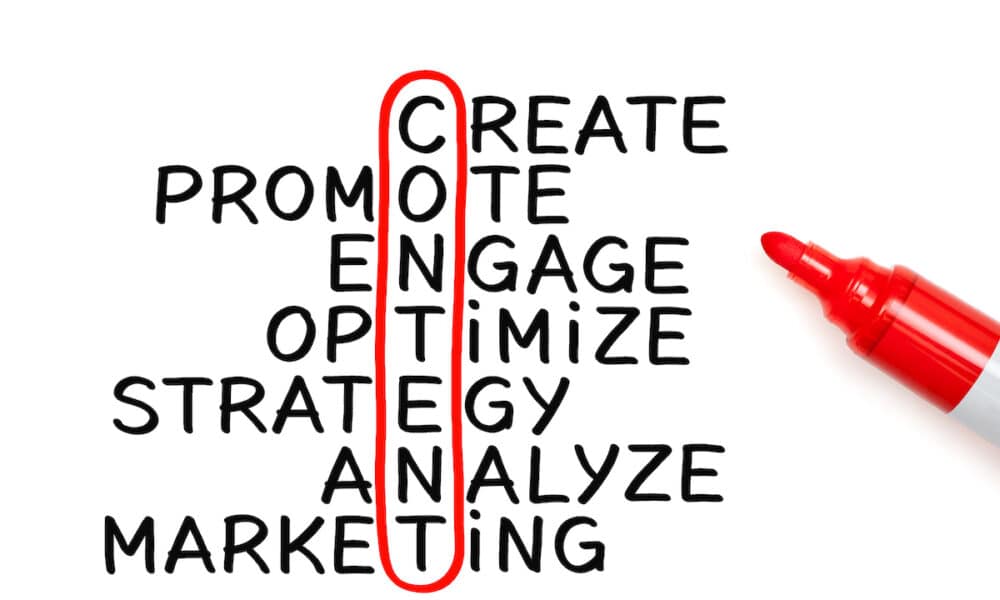 We're over halfway through 2022 and hopefully, your content marketing strategy is sailing smoothly. It's no secret that content marketing for small businesses can be an uphill battle, with some companies completely missing the mark on content strategy.
Unfortunately, the reality is that some businesses have any content at all.
The bare minimum content that small businesses should have on their website includes:
Products and services page (explaining who they are and what they do)
Contact us page (make it easy to get in touch)
FAQ (answer customer questions and register on Google for popular queries)
Resource library (white papers, eBooks, etc.)
An e-mail subscription list
A company blog that is updated on a regular basis (brings in traffic and keeps feeding content to the search engines)
When you're crafting a content strategy for small businesses, you'll want to keep your topics laser-focused. Share this content on social platforms where your customers spend time, and keep them coming back for more with more interesting content.
However, this process is easier said than done. If you're looking for ways to amplify your content strategy this year, these tips and tricks will get you headed in the right direction:
The Best Tools and Resources to Improve Your Content Strategy
When you're short on time and struggling to get the most out of content marketing, there are many free tools to help amplify your strategy. These tools and resources include:
Reviewing onsite search queries with Google Analytics. This will help you dig up keywords to use and expand your content.
Use SEMRush to explore keywords that competitors are using.
Find even more new keyword opportunities with Google Keyword Planner, Google Alerts, ScreamingFrog, Google Autofill, and Google Trends for Search.
BuzzSumo is another great tool to use for brand monitoring and trending content. You can sign up for a 14-day free trial, or use their free trending tool. However, you're limited to a small number of queries per day with the free tool.
Test your topic titles with an emotional headline analyzer.
Tap into Quora to discover questions about your industry or products.
Best Ways to Repurpose Existing Content
Repurposing your own content can help stretch your content marketing ideas further. Here's how to do it:
Take helpful content and turn it into an educational e-mail series for your subscribers.
Find popular questions from customers and turn them into an FAQ e-mail series
Turn a series of related blog posts into an eBook
Turn popular blog posts into Slideshare decks. Slideshare brings an interactive element to your marketing that is shareable through additional platforms.
You can also embed your Slideshare presentations into blog posts. Be sure to include a summary of the presentation in your blog post, so you can leverage your best keywords and add extra insight.
Presentations from the office and speeches can also make as effective content to repurpose.
If you have a collection of interesting data, hire a graphic designer and have this data turned into an infographic.
Repurposing allows you to stretch popular content across multiple mediums, which increases your overall exposure.
Best Ways to Repurpose Content From Another Source
When you repurpose content from other sources, you always want to add your two cents. This helps establish yourself as an industry leader and adds value to an already popular topic.
Repurposing content from another source is generally the same as mentioned above. Here's how you can create your own content from an existing source:
If your competitor has a popular blog post, repurpose it into a Slideshare presentation and add your own twist. Be sure to use a different title and use original graphics—you don't ever want to directly copy content from the competition.
Browse your competitor's blog for unanswered questions. You can turn these questions into a blog post and help pull traffic to your own website.
Collect valuable data from reliable resources and create an infographic. Always be sure to give credit to the source that conducted the research.
Take a look at your competitor's social media profiles. Content that is performing well can be repurposed into something to call your own, as long as you add original content to the mix.
When you're short on ideas, repurposing content from other popular sources can help you consistently publish great content of your own.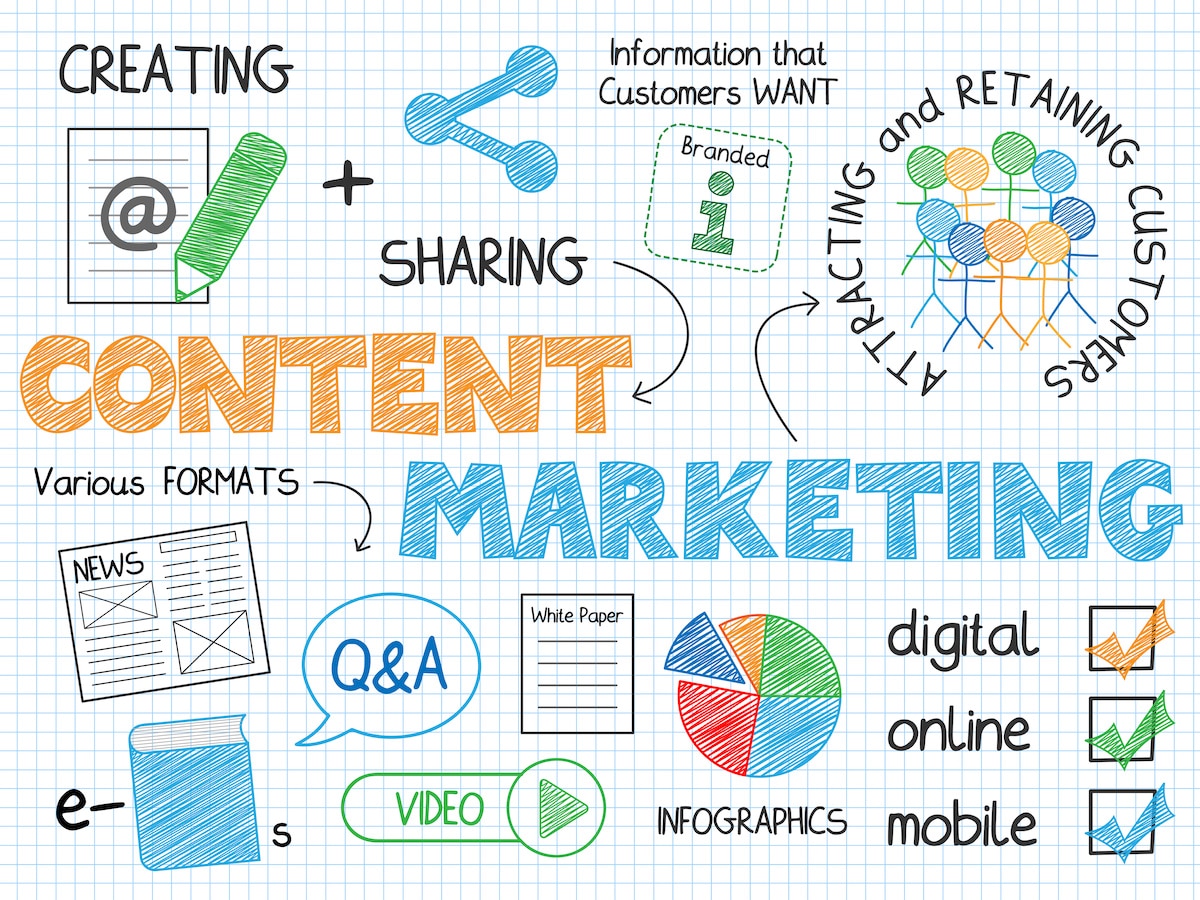 Save Time With Marketing Automation
One of the best ways to amplify your content strategy this year is with marketing automation. Marketing automation essentially puts your content marketing efforts on autopilot, although you'll still need to keep an eye on its progress for the best results.
For example, you can automate social media posts to publish at a specific time. On Facebook, simply use the planner tool within Meta. You can schedule posts out and even integrate it with Instagram to save double the amount of time.
Smart Ways to Promote Your Content Strategy
Even if you have a content strategy in place, you'll need a way to promote what you create. There are endless ways to get your content in front of new potential customers, such as:
Repurpose content from blog posts, email newsletters, and more
Create list posts and roundtables that include partner links, which will make the content even more shareable 
Encourage people to guest blog for extra exposure
Partner with complementary businesses and content creators
Attend local meetups and participate in industry discussions
Encourage employees to share your existing content on social media
Add a link to your blog in your e-mail signature 
Create a video series that is inspired by existing content, such as a FAQ series 
Why Hire a Marketing Company to Help?
The truth is that content creation and content marketing is a constant grind. Not to mention, every form of digital marketing is a specialization on its own, ranging from web design to content writing and everything in between.
If you want to get serious about content marketing, here is why you should consider hiring a company such as Hooked Marketing for help:
Marketing Companies Can Help You Discover Effective Advertising Techniques
Every business is unique. One form of marketing may work wonders for one company but falls short for another. A professional marketing company can recommend the best marketing methods for your business that yield the best results. Instead of blinding buying into marketing tactics, you can hire a marketing company to help guide you in the right direction,
Marketing Companies are Up-to-Date on Modern Content Strategy Techniques
Nearly everyone knows how powerful newspaper ads were several years back. However, times have drastically changed as technology has seemingly taken over our lives. A professional marketing company has expert knowledge on what techniques work best in 2022 and beyond. Instead of wasting your marketing dollars on techniques that no longer work, you can hire a marketing company that will put your advertising in the present.
Hiring a Marketing Company Allows You to Focus on Your Business
As a busy business owner, you have a lot on your plate when it comes to running your business. You understand that marketing is a necessity, but you don't have time to focus on social media or blogging. By hiring a marketing company, you can focus on running your business while your marketing is on auto-pilot.
Hook More Customers
Perhaps most importantly, a marketing company can help you hook more customers with a streamlined content strategy. In fact, Hooked Marketing helps many different types of businesses such as plumbing, HVAC, construction, and more. If there are customers that you need to hook, we can help!

Are you ready to hook new customers with content marketing strategy help from Hooked Marketing? Click here to get started now.