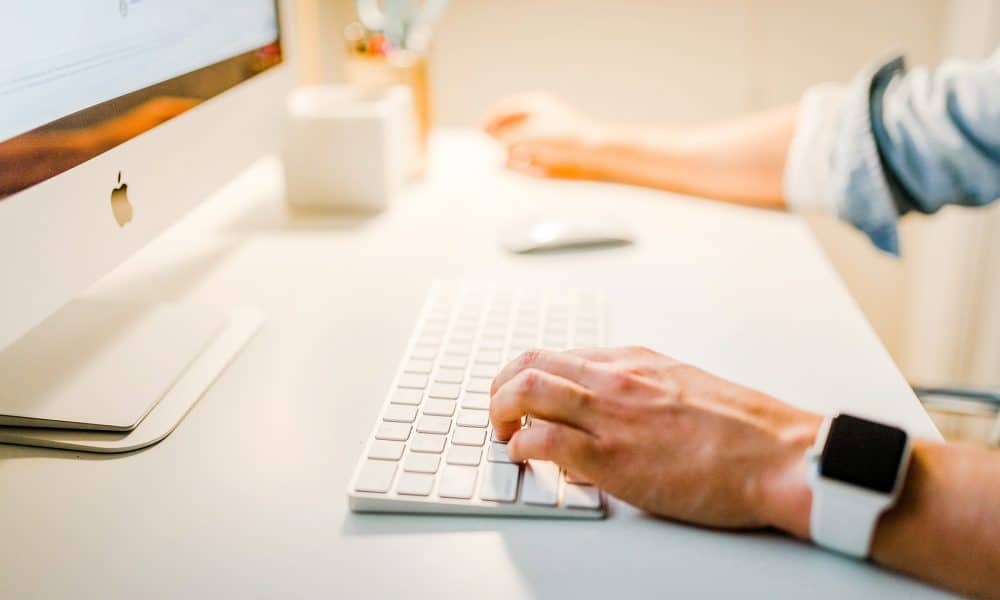 So, I'm sure you expect us to do the thing that everyone is doing whenever you read content marketing 2020. Keywords, AI, voice search, blah blah blah.
But, we don't need to do that. You already know all that. We are going to give you three super useful tips to make your content marketing better in 2020.
Let's get to it.
Give Them The Content For Free: Ungate Your Content and Stop Ruining Relationships with Your Visitors
Content marketing in 2020 is all about building relationships with the people who land on your site. Gone are the days of sell, sell, sell. Now you must give, give, give, and then ask.
You can create phenomenal reporting, data, publish amazing blog posts, but, by putting it behind a gate you're shooting yourself in the foot. If your post brings in 500 people over half of them will bounce as soon as they see the gate.
The other few that stick around and fill out their email will be annoyed by all the unwanted solicitation they receive just because they wanted to read an article.
You need to provide significant value in order to gate a piece of content. Here are the times when you can ask for something from the reader before providing the information:
Webinars:

A webinar

is a significant amount of information and requires a chunk of time to attend. If someone is serious enough about the topic to attend a webinar they'll be cool with giving you their information.

Courses:

Have you created a six-week course that will give the reader viable information over an extended course of time and make them better at their business? Then you can ask for their info. They'll be cool getting more stuff from you.

Provide Exclusive Content:

Offer the value of providing your email upfront. Explain that only

people who subscribe

will get the exclusive content you're creating. That it doesn't get posted on the site for all to see, they'll get it because they're on your list. People love to feel like VIPs.

Custom Tools:

Have you created a tool that makes something easier for your visitor? Will they want to come back and use it again and again? Then ask for their info and a sign-up. Since they'll be repeat visitors to the site they'll understand the need for a sign-up and want more information from your company.
Provide Data-Driven Original Stories and Content
Anyone can replicate the same article that's being shared all over the socials. However, doing your own independent research, providing the data, and continuing the conversation will set your content apart.
This makes people want to come back to your blog to see what you're up to. You'll have hooked them with the data and they will go away wanting more.
Proprietary data and research mean that you will have content that no one else can have. It also means tons of backlinks from other high DA sites naturally because they want to cite your research.
It's a good play.
Be a Teacher, Not a Marketer
Making your audience feel smarter in their social circles in gold in the content game. Give your readership ammunition for their next networking event. Let them impress their boss by talking about what you've posted.
Don't focus on making yourself look smart, focus on teaching something to your audience so they feel smarter after reading.
Building relationships is all about providing incredible value. The worst feeling anyone can have is a sense of wasted time after reading your cookie cutter, the same as everyone else, content ploys.
Be an original, teach something new, do it better than everyone else. This is how you win the content marketing war in 2020.
Give Yourself a Leg Up on the Competition By Upping Your Content Marketing Game in 2020
The best thing you can do for your business is to become an expert in your niche. Meet your audience exactly where they are and answer their questions better than your competition.
If your writing isn't up to snuff don't be afraid to lean on a professional ghostwriter. You might be an expert in your industry but that doesn't mean you're also an expert writer.
Be varied in your content approach, use different formats, include visuals when you can, try different media types. Throw it all at the wall. Set yourself apart.
Ready to take your content marketing game to the next level? Let Hooked Marketing help.