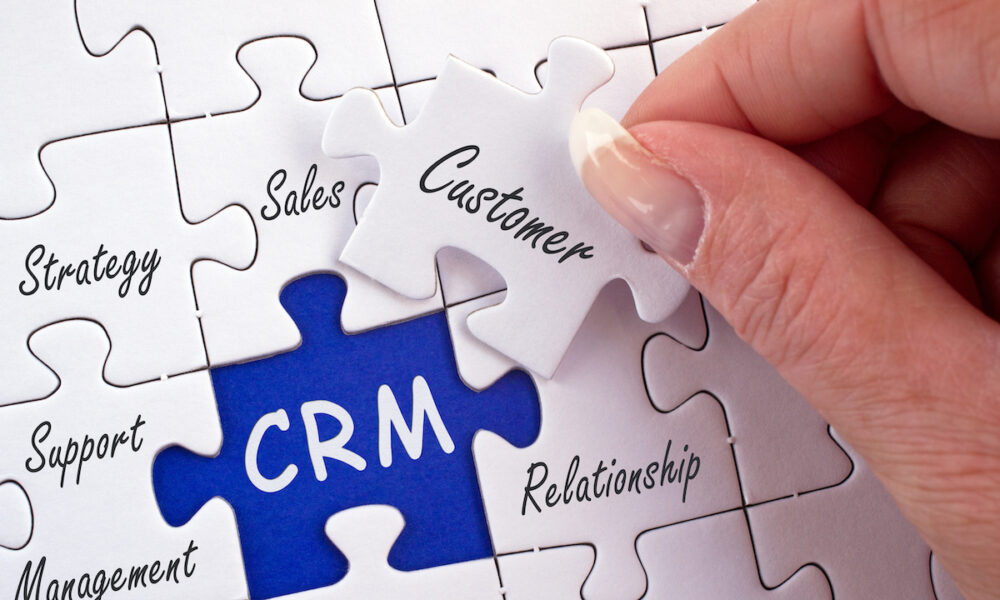 Every small business knows that to succeed it needs to keep in touch with customers, build loyalty, drive sales, and measure ROI. CRM software makes all of these jobs easier but with so many different software solutions available right now, which one is right for your company? 
The answer to that depends on the specific needs of your organization. Each customer relationship management software (CRM) is designed with different goals in mind. The key is finding the software that works for you, so you can manage important information about your customers, keep them happy and drive sales from the start.
Small business customers are connected now more than ever before thanks to the internet, smartphones, and social media sites like Facebook and Twitter. This means that they can easily express their opinions about your business to other potential customers. If your customers have a negative experience with your business, they can quickly spread that word to thousands of other people through social media.
This is where a good CRM comes into play, helping you to ultimately hook great reviews from happy customers.
Here's what you need to know about CRM software, how it can help your small business grow, and the top CRM software for small businesses like yours.
What is CRM Software?
Customer relationship management software (CRM) is the software that businesses (especially those in the sales and marketing industries) use to manage their relationships with customers, potential customers, and suppliers.
A CRM can include marketing automation tools, lead management, sales analytics, and customer service functionality. The specific features of a CRM will vary by business type and the needs of an organization.
High-quality CRMs will help you organize, prioritize, and keep track of important information about your customers to help you keep them happy. In a sales context, CRM systems are often used to track sales leads and manage the sales process, including lead qualification, managing sales contacts, and administering sales contracts.
The best CRM systems can also be used to manage customer service. Many CRM systems now offer a combination of sales and customer service features. This gives every team member has access to relevant information about your customers. This helps them respond quickly and efficiently to every inquiry. A good CRM system will allow you to track everything from the initial point of contact with a prospective customer to the final resolution of their issue.
As you can see, there's a lot to consider when choosing CRM software. But first, let's explore why your business needs it in the first place.
Why Does your Small Business Need a CRM?
The most important component of any business is customers. But getting their attention can be a challenge. Meanwhile, keeping up with all the different ways they want to get in touch with you can feel impossible at times. 
To keep your customers happy and coming back for repeat business, you need to be organized and know exactly what is going on with each customer. You also need to be able to reach out to them promptly, whether it is to solve a problem, close a sale, or send a special offer. The right CRM software can help you with all of these things and more.
86% of people agreed that great customer service will turn them into long-term customers. The good news is that a strong CRM program will help you to give them that great customer service. 
Other reasons why your small business needs a CRM include:
Gathering customer feedback and keeping track of it in one place
Organizing your sales team by assigning each sales rep a set of customers
Ensuring your customers are up to date with the latest promotions, offers, and changes to your product or service
Recording important customer information like contact details, buying patterns, and preferences
Analyzing customer data to discover patterns in purchasing behavior, areas of interest, and other valuable insights that can help you to improve your marketing efforts
Managing your customer service process by keeping track of all customer inquiries and requests and prioritizing them in one place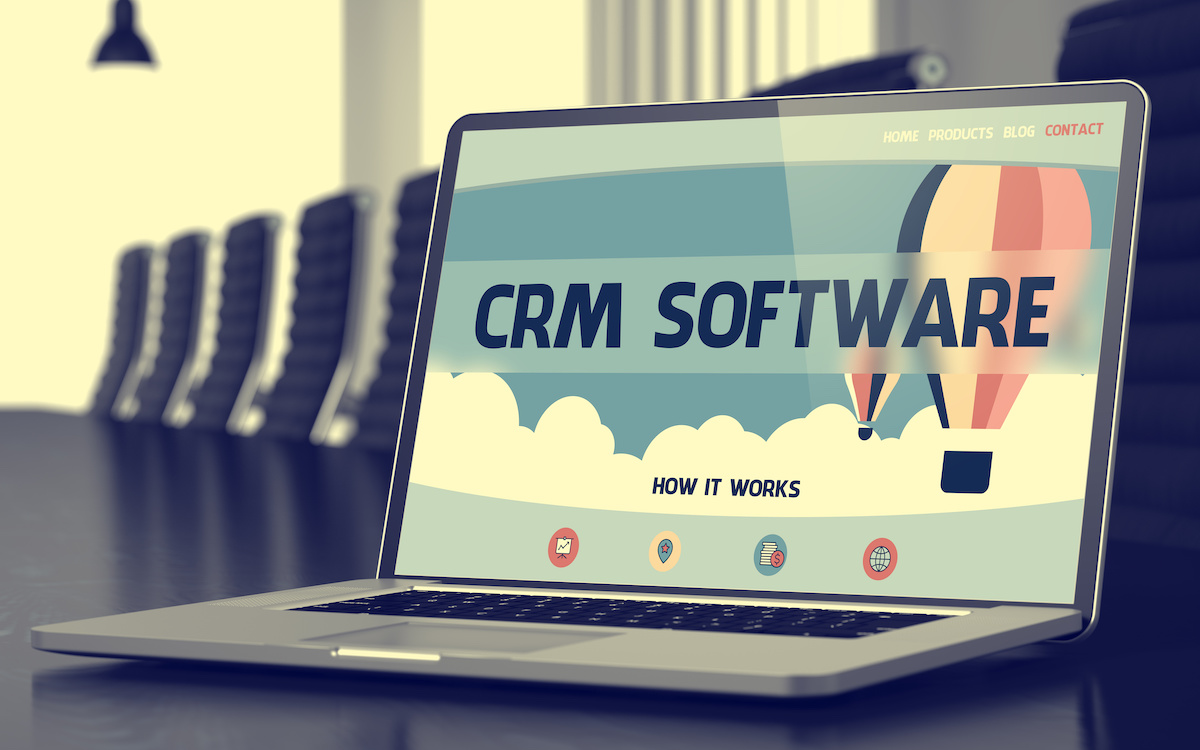 Why is Choosing the Right CRM Important?
When you choose the right CRM software for your business, it can help you streamline your marketing and sales efforts and keep your team on track. This will save time and money, allowing you to focus your efforts on the things that matter most to your company.
No two small businesses are the same. That's why it's so important to find the CRM software that is a perfect fit for your organization. This will allow you to get the most out of your CRM and make the most sales. The best CRM software for your small business will depend on several factors, including a budget, features, ease of use, integrations, and customer reviews.
Luckily, Hooked Marketing has plenty of experience working with small businesses in Florida and throughout the country. We've worked with countless CRMs and weeded through to find the very best, saving you time as well as money.
There are 3 CRMs that we highly endorse here at Hooked:
Jobber
Jobber is a CRM that prioritizes convenience for you and your customers. With one feature-packed app, your business can save valuable time with tools like batch invoicing and one-click route optimization.
Your customers will enjoy easy online booking and appointment reminders. Jobber also makes it easy for customers to recommend your business to others, tip their service techs and leave valuable feedback to help you fine-tune your customer service goals. If you want lots of intuitive tools at your fingertips without a lot of leg work, sign up for a free trial to see how Jobber works for you.
NiceJob
If your business relies on a strong reputation, customer reviews and word-of-mouth referrals, NiceJob is the CRM for you. This cloud-based software helps you manage reviews, referrals and sales all in one convenient software. Automatically request customer reviews and then easily share their positive feedback through Facebook, Twitter, and LinkedIn.
Best of all, it integrates flawlessly with Jobber and HouseCallPro if you want to create the ultimate CRM package. When you sign up through Hooked Marketing for NiceJob, you'll get a 14-day free trial!
HouseCall Pro
HouseCall Pro is designed for hands-on industries such as plumbing, electrical, HVAC, landscaping, and more. From scheduling to dispatch and estimates to invoices this software package handles it all with less time, less hassle, and best of all: less paperwork.
Streamlining each job from beginning to end allows you to offer each customer a more polished experience. HouseCall Pro offers a risk-free 14-day trial when you sign up with Hooked Marketing, so you can see how it works for you before you commit.
Hook More Customers with the Right CRM Software
Your CRM software is a powerful tool that can help you close more sales and keep your customers happy. The best CRM software will save you time and money. Meanwhile, it can work as a highly effective tool to earn the best reviews possible.
There are many solutions available, but not all of them are created equally. Choosing the right CRM can make all the difference for your business.
Looking to hook more customers? Consider partnering with Hooked Marketing. Our team is highly experienced with CRM platforms, which are proven to streamline many aspects of your business.
If you have questions about Jobber, NiceJob, or Housecall Pro, please get in touch with us today.