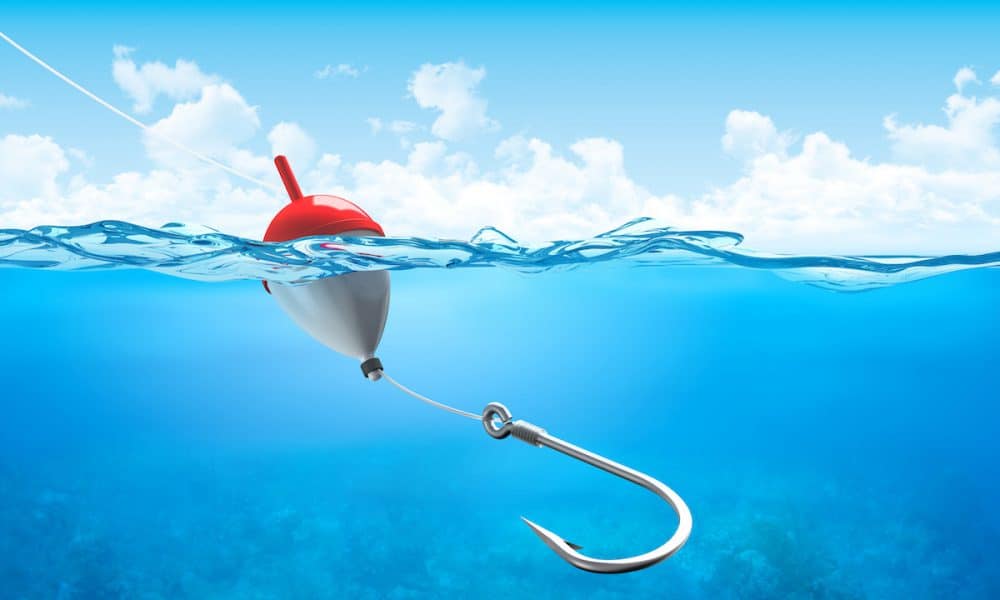 At Hooked Marketing, we love anything to do with fishing and being on the water in Tampa Bay, so please forgive the fishing metaphor as we explain how you can catch more clients in 2020!
We get asked constantly by Tampa, Clearwater, Dunedin, Tarpon Springs, and Palm Harbor business owners, "how can I get targeted potential clients to find me on the internet?" and the short answer years ago would have been to just simply get ranked in Google. Today the process is more complicated because the internet is more diverse, and people are gathering data from multiple channels. Every minute of everyday clients are making buying decisions through information they see and read on Google review sites, Facebook, directories, Yelp, LinkedIn, YouTube, and a large group of other organic references.
It is to the advantage of every business owner that wants to thrive on being engaged with their market with the same consistent branded message on as many platforms as possible. This is considered online digital presence management.
Six Hooks to Catch Clients
Here are six hooks you can use to attract and catch more clients for you in 2020:
Website
We have come across so many new clients that have invested in "brochure" type websites that are NOT bringing in any new business. They were built to look attractive and be on the website in case someone was given their web domain or URL to check.
Today, a business needs a strategically built lead generation website on WordPress with SEO written content, SEO codes, call to action statements and offers, clickable text, searchable content versus images, web forms, tacked phone lines, landing pages, reviews showing on your site, etc. Make sure you use consistent and appropriate branding throughout your site. We highly recommend a branding photography shoot to showcase you and your personnel, office space, trucks, products, and services.
Do you know if your website is a lead generation site bringing in new clients and if it is built with SEO written content and codes? We can tell you. Click here for a FREE Marketing Analysis of your website, and we will let you know if it has the ability to bring in more clients for you in 2020!
SEO (Search Engine Optimization)
More and more business owners know what this is and the importance of it. What most of you don't know is how to use it, so it parallels your online marketing strategy. Your online digital marketing presence must align in a forward force collectively to create momentum on Google. The SEO industry changes so often, and it is highly technical, so you should be talking with or hiring a professional website and SEO company to manage this process for you to get optimum results.
Even though you have an optimized website, you will still need to invest in a monthly SEO package that addresses SEO / SEM to bring in prospects and leads which you can convert into clients.
At Hooked Marketing, we offer SEO Packages (Build, Thrive, and Performance) which include keyword research, backlink building, off-page SEO Optimization, on-page SEO optimization, security and WordPress updates, website updates, rank building blog posts, local google posts, social media posts, legal stock photography, Google business optimization, detailed monthly analytics, WuFoo Forms integration, call tracking, new content each month and newsletter service. The sole function of each package is to generate more business for you every month. Depending on how fast you want to reel in new clients, we can come up with the perfect package for you and your goals. The Build package is the beginning point, Thrive is the next aggressive approach, and Performance turns the volume completely up.
Directory Listings
To bring in prospects through the internet, you will need to manage your directory listings. We offer a Ripple Software, which will manage these items for you to organically get your SEO noticed:
Online Directory Submission (80+)
One-Touch Branding (Control all of your listings in one place)
Clean up internet inconstancies
Photo submission
Amazon Alexa Compatible
Google, Yahoo, Bing and Apple Maps Submission
Online Reviews
In our business, we see how reviews can dramatically improve search rankings and overall SEO efforts. Online client reviews are a strong signal to search engines that communicates trustworthiness and authority. We use a plugin on our clients' WordPress sites called Nice Job Review. It helps you capture more reviews on several apps.
PPC
If you want instant results as opposed to the organic SEO approach, consider Pay Per Click Management. Through PPC, we work with a client's budget and handle the PPC Keyword Bid Management, creating compelling ads, keyword research, and removing negative keywords to bring prospects directly to you and your website for more business. Want to show up on the first page of the search engines? We can help you get there. This is definitely not a project for a DIYer.
Social Media
Social media marketing is for brand management, reputation monitoring (rating and reviews), blogging submission, offers, coupons, and monthly specials. The goal is to get your social media followers to go to your website or make purchasing decisions for your products and services. An indicator that social media is assisting in your overall online marketing strategy is in the form of traffic from social media shown as Likes, Shares, and Comments.
There are many more ways to increase your reach, but if you just did these six efforts, you would be way ahead of your competition. Today's businesses typically focus their efforts on only one of these methods because they don't have the time or expertise to do it correctly. Imagine how many more new clients you could catch if you were fully utilizing all of these hooks.
Free Website Marketing Analysis
Get Hooked! Click here for a FREE Marketing Analysis of your website and its ability to bring in more clients for you in 2020!
Contact Hooked Marketing to help you get more clients and visibility for your business. If you haven't entered into the website blog arena, or you do not have time to write and post consistently to get good results, give us a call at 727-333-5270 to discuss how we can help you.
Hooked Marketing is based in beautiful Florida just north of Clearwater & Tampa Bay in Palm Harbor. Specializing in marketing, more specifically Organic SEO, AdWords Management, and Website Design. When hiring a local marketing team, you look for experience. Hooked Marketing has experience acquired from hundreds of web designs and marketing campaigns managed over the past 14+ years. Need help setting up a website for your business? Contact us today to get started.