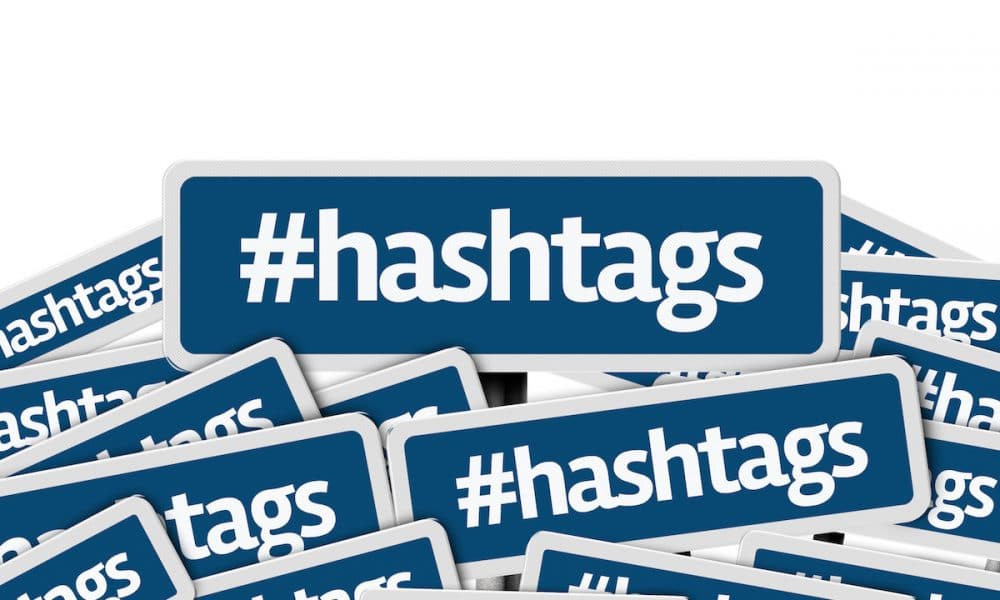 Hashtags started in 2007 when Chris Messina, a former Google employee, tweeted using a hashtag and it caught on. Over a decade later, the world is still using hashtags so it is safe to say it is not a fad and in business we need to understand how to use them correctly.
What is a Hashtag?
According to Wikipedia a hashtag is a type of metadata tag used on social networks such as Twitter and other microblogging services, allowing users to apply dynamic, user-generated tagging which makes it possible for others to easily find messages with a specific theme or content.
Users create and use hashtags by placing the pound sign # (also known as the hash character) in front of a string of alphanumeric characters, usually a word or unspaced phrase, in or at the end of a message. Searching for that hashtag will yield each message that has been tagged with it. A hashtag archive is consequently collected into a single stream under the same hashtag. For example, on the photo-sharing service Instagram, the hashtag #bluesky allows users to find all the posts that have been tagged using that hashtag.
Why is it called Hashtag?
It is a combination of the word hash from hash mark and the word tag, a way to mark something as belonging to a specific category.
How to create a hashtag
Creating a business hashtag is easy. A hashtag can be made from any word, phrase, or acronym, as long as there are no spaces between words within the phrase, and it is preceded by the pound symbol (#). Be sure that the hashtag is relevant to your business in terms of product, service, location, or period of time. Hashtags can be:
Name of your business – #hookedmarketing,
Type of service or industry – #websitedeveloper, or
Company slogan – #gethooked.
Then, you just start using it on your social media posts.
How to properly use a hashtag
ThriveHive describes "hashtags as a great way to promote your business. Make sure that the hashtags you use are specific to you. When using them, it's important to search the results to make sure they are appropriate and relevant. You could create a hashtag that includes your business name and markets it to your users to filter their posts about your store.
When using a hashtag, make sure you add it into your post instead of just throwing at followers a list of hashtags without context. This will confuse users which can lead to disengagement. Also, avoid hashtagging a million different things in one post. It's overwhelming for users to see more hashtags than words. Remember, your goal is not to show up in every search, it's to show up in the right searches. What's most important is hashtagging relevant keywords or phrases that can bring new customers to your page. Only use multiple hashtags if each hashtag is extremely relevant to your post or your business. In addition to hashtag overloading, also avoid repeating the same hashtag multiple times in one post. You may use the word or phrase again, but adding the hashtag in front of every instance of that phrase will not increase the effectiveness of the hashtag.
You can use any sort of hashtag relevant to your business on your social media posts. People use local hashtags to find local business. Small businesses often use #shoplocal or #shopsmall to promote this. People also may use hashtags with their town name or shopping/eating in their town. On Instagram, food establishments often use something like #instafood as there are many popular food accounts that will repost your picture".
Hashtag trends
"A trending hashtag is one that is being used by a lot of people at the same time. This commonly happens when there is breaking news or celebrity gossip or during a convention. Twitter alerts people when their followers are all tweeting about the same thing, so even if a hashtag isn't trending, they're good to use at events to increase your reach by helping acquire customers to increase the buzz about your brand," explains ThriveHive. #Metoo is a very recent trending hashtag that most people know the meaning.
Hashtag Basics
Sprout Social recommends a few quick rules for how to use hashtags:
If you're using hashtags for their intended purpose (categorization and discovery), don't string too many words together with a single hashtag.
On most networks, if you use a hashtag on a public account, anyone who does a search for that hashtag can find your post.
Don't #spam #with #hashtags. Avoid over-tagging a single post or adding them to every word.
Tweets with hashtags had 2 times more engagement than those without, and 55% more Retweets.
Use hashtags only on Tweets relevant to the topic. Trying to get attention by using a mismatch between the content of your Tweet and hashtag use won't do you any favors if people are annoyed.
Hashtag for different Social Platforms
There are different strategies on how to use hashtags for each of the social media platforms. Here is a link to a few of the top social media sites on how to use hashtags on their sites:
Contact Hooked Marketing to help you get more clients and visibility for your business. If you haven't entered into the website blog arena, or you do not have time to write and post consistently to get good results, give us a call at 727-333-5270 to discuss how we can help you.
Hooked Marketing is based in beautiful Florida just north of Clearwater & Tampa Bay in Palm Harbor. Specializing in marketing, more specifically Organic SEO, AdWords Management and Website Design. When hiring a local marketing team, you look for experience. Hooked Marketing has experience acquired from hundreds of web designs and marketing campaigns managed over the past 14+ years. Need help setting up a website for your business? Contact us today to get started.